Indiana University Capital Planning and Facilities is creating signage to post across all campuses related to community safety in the wake of the COVID-19 pandemic.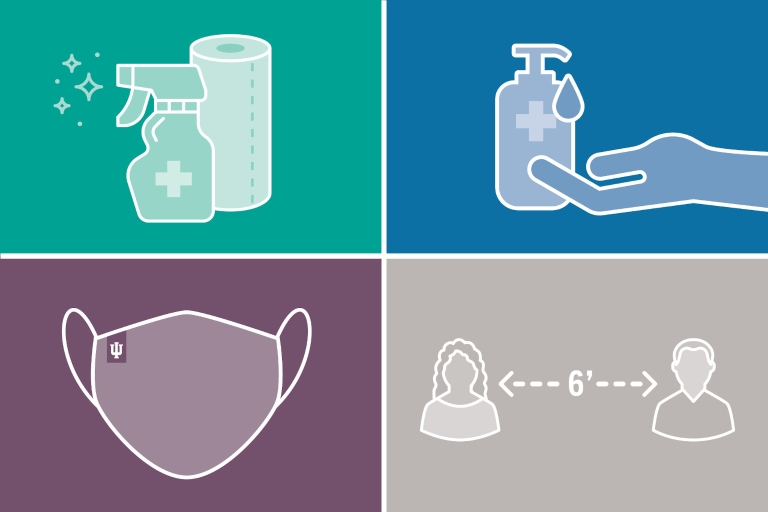 "We're creating a dozen different signs, both to ensure consistency in messaging and not overwhelm our staff, faculty, students and campus visitors with too many instructions," said Vanessa Combs, director of quality assurance and safety with IU Capital Planning and Facilities. "The signage will be placed in areas that facilities staff have determined will communicate the significance of community safety without overuse, which could lead to desensitization of these important messages."
Recommendations made in the signs are consistent with those in the university's Restart Report, including reminders about handwashing and wearing face masks, social distancing and wiping down areas after use. Signs are not campus specific but are consistent across all campuses.
The signs will be made of a variety of durable materials intended for long-term use and will be installed and maintained by facilities and building staff on each campus. The materials, intended to minimize damage to surfaces, include low-adhesive and static cling styles.
In addition, Combs said, facilities staff will provide table tent templates so students, faculty and staff can share messaging without the need for installation.
The final design work, being done by the IU Creative and Web Studio, will be finished in June. Signs will be installed throughout July, in preparation for the start of classes in August.
If you have a question about signage in your space, or if you need a temporary sign, contact your facilities staff or building manager.