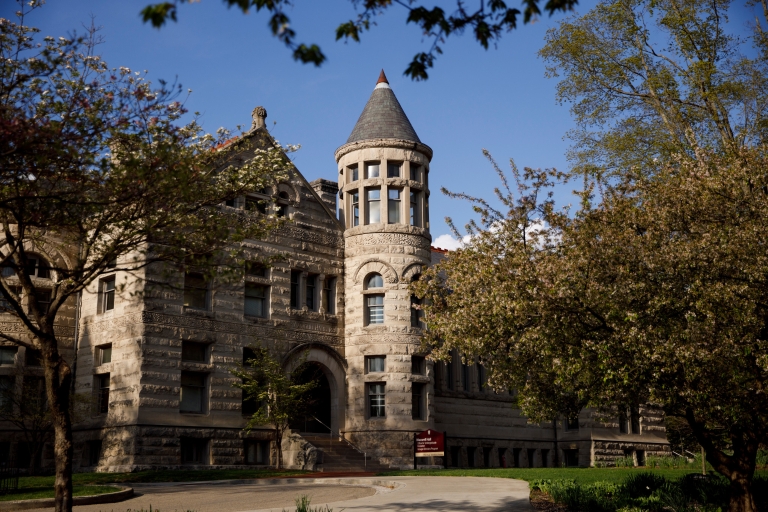 BLOOMINGTON, Ind. – Indiana University announces the creation of the Racial Justice Research Fund. Jointly supported by the Office of the Vice President for Research and the Office of the Vice President for Diversity, Equity and Multicultural Affairs, the fund will:
Support 25 grants providing start-up funding of up to $15,000 each for research by IU faculty focused on racial equity and justice.
Connect funded researchers with the university's Foundation Relations, Business Partnerships, and Research Development teams to help the investigators secure external funding for race-related research.
Host an on-going Racial Justice Research Workshop series to connect researchers working on racial equity and justice issues and to engage other members of the university community.
In an effort to address critical racial equity and justice issues as broadly as possible, funding will be available to IU faculty on all campuses (whether or not tenure-track), without regard for field or discipline. Black researchers or efforts that involve black graduate students or partnerships with black colleagues in other universities, industry, government or not-for-profit organizations are encouraged to apply.
"Through the scholarly work of our faculty, the community-building initiatives of our culture centers, and our partnerships and civic engagements with the communities we serve, we are committed to a university where a diverse community can flourish," said James C. Wimbush, vice president for diversity, equity and multicultural affairs, dean of The University Graduate School, and the Johnson Chair for Diversity and Leadership. "The Racial Justice Research Fund is another effort to empower our faculty to apply their expertise to the translation of justified feelings of anger, frustration and uncertainty into thoughtful dialogue and action that will benefit our local and broader communities." 
The Racial Justice Research Fund follows a similar approach to the one IU applied to provide rapid, strategic funding for research addressing the COVID-19 pandemic. Research supported by the new fund must be innovative, new or reflect a new application of existing research and, if successful, will contribute to advancing racial justice.
"We are all members of an educational community, and as such, we must always, as part of the very core of what we do, face the challenges inherent in understanding and evaluating the ideas, assertions and arguments that come from varied perspectives, traditions, disciplines and beliefs, as we pursue our fundamental mission of searching for knowledge and truth," Indiana University President Michael A. McRobbie said. "This initiative provides a way to engage some of IU's best researchers in tackling these vital problems at this pivotal time in our nation's history."
"Having worked closely with Vice President Wimbush as co-chairs of the committee to restart on-campus research after it was largely stopped by the COVID-19 pandemic, we are again partnering to combat an even greater pandemic that has plagued our nation since its inception," IU Vice President for Research Fred Cate said. "We know that research can lead to dramatic transformations in health, justice, business and society. The Racial Justice Research Fund is designed to support research necessary to achieving real and lasting racial justice in our community and across our state and nation."
Applications for support may be submitted using a simple online form. They will be reviewed on an on-going basis by a committee, and funding decisions will be made by the vice president for research and the vice president for diversity, equity and multicultural affairs.
IU Research
IU's world-class researchers have driven innovation and creative initiatives that matter for 200 years. From curing testicular cancer to collaborating with NASA to search for life on Mars, IU has earned its reputation as a world-class research institution. Supported by $680 million last year from our partners, IU researchers are building collaborations and uncovering new solutions that improve lives in Indiana and around the globe.