Library offering no-contact pickup, virtual reference help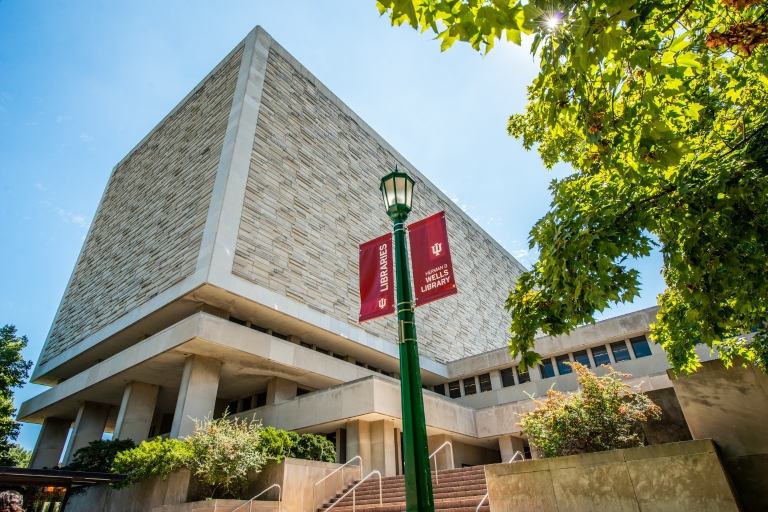 Indiana University's Wells Library is starting a no-contact service for patrons to pick up materials and offering virtual reference assistance to faculty and students.
The new Paged Pickup service begins June 15. Members of the Bloomington campus community can submit requests online for library materials from Wells Library and Auxiliary Library Facility and schedule a no-contact pickup at the Herman B Wells Library. Requests will be limited to 25 items per patron per day.
The virtual reference help includes one-on-one research consultations and the Ask a Librarian feature.
IU, Unizin study pandemic's impact on higher education
Indiana University is working with the Unizin Consortium on the "Mega-Study of COVID-19 Impact in Higher Education" to understand how the transition to remote instruction has affected the learning environment at a massive scale.
The study will also look at how the transition and its impacts might differ among students and faculty, who have faced a variety of challenges, including housing, food security and Zoombombing.
Ben Motz, director of the eLearning Research and Practice Lab within the Pervasive Technology Institute at IU, is principal investigator of the "Mega-Study of COVID-19 Impact in Higher Education." The study was designed in collaboration with Julie Wernert, from the Pervasive Technology Institute, and Erica Moore, from the IU Center for Survey Research.
"Education has undergone a rapid and unprecedented contortion, and the effects of this contortion should be measured," Motz said.
IU Athletics announces fall plan for student-athletes
Indiana University Athletics will be returning groups of its intercollegiate student-athletes to campus for voluntary workouts, starting June 15.
The IU Athletics Medical Advisory Group worked in collaboration with IU Environmental Health and Safety and IU Emergency Management to develop requirements for the resumption of limited athletic activities in certain facilities.
The students' returns will be staggered and include a reintegration phase before each student can participate in voluntary workouts. The first group will be football team members, beginning June 15. Among other requirements, each student-athlete must complete a daily medical check and agree to abide by a series of CDC guidelines.
The second group will consist of the men's and women's basketball players, who will begin voluntary workouts June 18.
Kelley helping small Hoosier businesses shift operations online
The IU Kelley School of Business is offering no-cost assistance to businesses needing to shift operations online, while also providing paid internship opportunities for its students.
The goal of the Kelley HOPE Digital Project is to aid small Hoosier companies that have been hurt by the coronavirus pandemic by helping them establish or increase their online presence and bolster their digital capabilities. Kelley is partnering with Indiana Small Business Development Centers and also will work with economic development centers, chambers of commerce and business hubs.
Emergency Meals Project passes 1,500-meal mark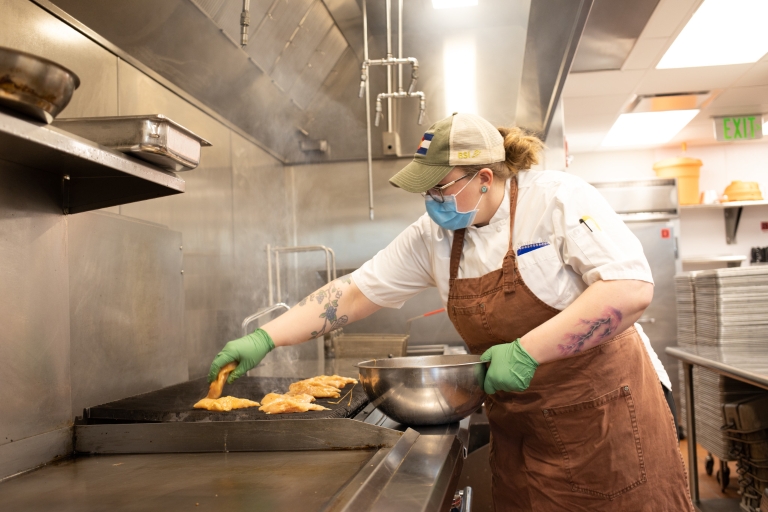 The Emergency Meals Project, an effort by IU Dining and the IU Food Institute to tackle food insecurity within the IU Bloomington community, has served more than 1,500 meals since it started April 10.
IU Dining's chefs and staff members have been preparing meals on weekdays at Read Hall, where they can be picked up from noon to 2 p.m. or delivered by Campus Kitchen volunteers. Each day a person can choose between the chef's choice and a vegan option.
July 31 has been discussed as a possible termination date for the program, with residence halls and dining halls opening for students in August.
School of Public Health renames department to reflect mission
The IU School of Public Health-Bloomington is renaming and transitioning the Department of Recreation, Park, and Tourism Studies and honing its focus and mission to become the Department of Health & Wellness Design.
The department will focus on infusing health, happiness and well-being into organizational structures where people live, work, govern and play.
The change, approved by the IU Board of Trustees on May 5, aligns the department with an innovative public health model that leverages the dedication, expertise and passion of the school's faculty.
Bloomington Professional Council postpones elections, releases survey results
The IU Bloomington Professional Council approved postponing the nomination and election of new members until a date to be set in the fall semester because of the COVID-19 pandemic.
Current members' terms ending in June have been extended until new members are elected. The council will provide updates in September for nomination and election processes.
The Bloomington Professional Council also released the results of a survey of its members about how COVID-19 is affecting their work. Of the 761 professional staff who responded, nearly 33 percent said a lack of space was a barrier to being effective while working remotely, and more than 19 percent cited a lack of reliable Internet access.
'IU Theatre Thursdays' highlights students, faculty performances
A biweekly series from the IU Department of Theatre, Drama and Contemporary Dance showcases the department's students, faculty and alumni through performances and interviews.
"IU Theatre Thursdays!" episodes will be broadcast through Aug. 6 on the department's Facebook page and YouTube channel, where they will be archived.
Richard Roland, head of the department's musical theater program, is the producer and director.
"Having canceled the IU Summer Theatre 2020 season due to the coronavirus pandemic, we wanted to create another channel to share our students', faculty's and alumni's creativity on a regular basis this summer," Roland said.
Documentary explores life, work of notable IU professors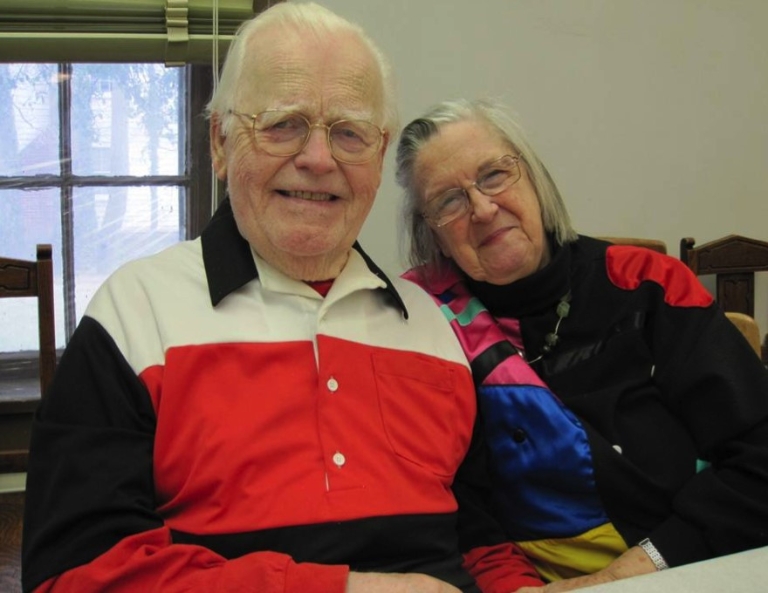 Longtime IU researchers Elinor and Vincent Ostrom, who both passed away in 2012, are the subject of a new documentary. "Actual World, Possible Future" premiered on WTIU Public Television and is available to stream on demand on PBS Video.
The Ostroms, who tackled problems such as climate change, endangered species, ocean pollution and deforestation, the Ostrom Workshop at IU in 1973. Elinor Ostrom earned the Nobel Prize in economic sciences in 2009.
The documentary was produced and directed by IU alumna Barbara Allen.
Awards and achievements
Here's a look at awards and achievements earned by IU and its faculty and staff members.
Join a webinar with NIH deputy director for extramural funding
Michael Lauer, the deputy director for extramural research at the National Institutes of Health, will offer a free webinar for IU faculty to learn more about NIH funding opportunities as well as the impact the COVID-19 pandemic has had on the NIH.
The webinar, from 11 a.m. to noon Tuesday, June 16, will include:
Welcome remarks by Vice President for Research Fred H. Cate.
A brief overview of NIH funding at IU by Mark Kaplan, chair of the Department of Microbiology and Immunology at IU School of Medicine and co-director of the Brown Center for Immunotherapy.
Presentation by Lauer.
Q&A period facilitated by Kaplan and Janice Blum, interim vice chancellor for research at IUPUI.
Check status of campus services on Fall 2020 website
Are you curious whether certain services at the IU Bloomington campus are open or closed? Check the Fall 2020 Indiana University website.
For example, you'll see that Crimson Card services are open, the IU Health Center is taking acute care appointments, and Crimson Cupboard is serving pre-packaged bags of food from 2 to 4 p.m. Monday through Friday.