Early results from a study by two Indiana University Bloomington professors on the COVID-19 pandemic's impact show a substantial number of mental health issues and instances of psychological aggression within relationships while people have had to shelter at home.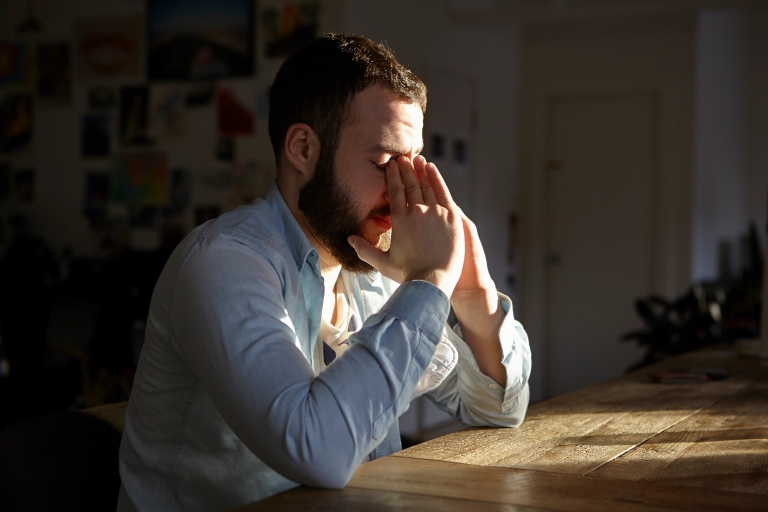 Zöe Peterson, professor in the School of Education's Department of Counseling and Educational Psychology and director of the Kinsey Institute's Sexual Assault Research Initiative, and Ellen Vaughan, associate professor in the Department of Counseling and Educational Psychology, have surveyed about 200 people nationwide since late April.
"We're seeing a lot of drinking and fighting in intimate-partner relationships," Vaughan said.
"The pandemic combined with social distancing does appear to create a very stressful situation, and a fairly high number of people are exhibiting mental health symptoms such as depression or anxiety," Peterson said. "For some people, the situation has resulted in problematic coping behavior."
In examining which groups of people are having the hardest time, the data indicate that the LGBTQ+ community is experiencing a particularly high rate of stress and depression, Peterson said.
Preliminary survey data from participants shows that since the start of the pandemic:
50 percent experienced depressive symptoms in the moderate-to-severe range within the past month.
50 percent of individuals who live with their intimate partner report that they have experienced some psychological aggression (yelling, insults, threats) from their partner.
32 percent experienced anxiety symptoms in the moderate-to-severe range within the past month.
31 percent reported that their alcohol use has increased during the pandemic as compared to before.
27 percent reported peri-traumatic reactions (reactions that occur during or immediately after a trauma) specifically associated with COVID-19 at a level that is highly predictive of a diagnosis of post-traumatic stress disorder 30 days later.
14 percent of individuals who live with their partner reported that they have experienced sexual aggression (sexual coercion or assault) by the partner.
2 percent of individuals who live with their partner reported that they had experienced physical aggression by their partner.
"Scores on the measures of depression, anxiety, stress and peritraumatic reactions among our COVID sample were substantially higher than has been found in other prior studies of general community members during non-COVID times," Peterson said.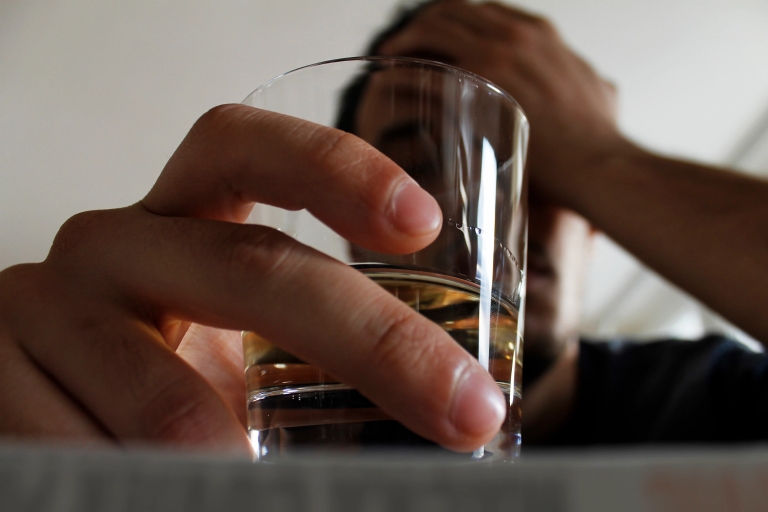 Almost all of the participants who had experienced psychological, sexual or physical aggression in their relationship during isolation had also experienced that before the pandemic, Peterson added.
The professors' motivation to conduct the study was rooted in news from across the country about how the pandemic was affecting people.
"I read about news stories and heard anecdotal reports that some cities were seeing more calls about domestic violence to police and to domestic violence shelters," Peterson said. "I wanted to collect some data."
She said she was curious whether these were new instances of domestic violence or whether domestic violence had been in the relationship previously and had flared up while couples were isolating.
Peterson's scholarly research examines intimate partner violence, and Vaughan's focuses on substance use disorders. Because substance use and domestic violence often have a correlation, Peterson asked Vaughan to join the project.
They distributed the survey on April 20 on a variety of platforms, including Reddit, the Kinsey Institute's website and the IU School of Education's social media accounts.
The survey asks questions about conflict, such yelling (insults), physical abuse (pushing, hitting), sexual abuse, mental health (anxiety, depression), early signs of trauma (fear for life) and alcohol use (quantity and frequency).
Some respondents have agreed to follow-up studies. The professors will re-contact them to examine how their mental health changes as social distancing orders are lifted, Peterson said.
Anyone who would like to participate in the online study can still do so. While the professors would like to have as many people as possible participate, Vaughan said 200 is the threshold where the data starts to give a reliable picture.
"We have some sense of the impact in relation to the shelter in place order," Vaughan said.