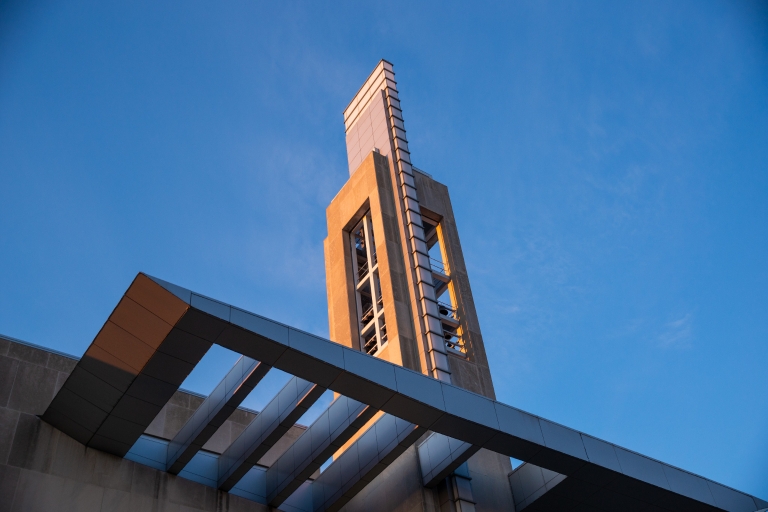 A 19-member cohort has been selected for the sixth round of the Next Generation 2.0 leadership development program. Seven faculty and 12 staff members were selected last month by the program's advisory board.
"We are so excited to welcome this very talented cohort of faculty and staff into the program," Associate Vice Chancellor for Faculty Diversity and Inclusion Gina Sanchez Gibau said. "Their desire to develop as leaders at IUPUI, particularly during this time, is inspiring."
The cohort will begin with an orientation in August and then start a nine-month curriculum in September that focuses on developing leadership skills and understanding contemporary issues in higher education. Participants will also have the opportunity to identify, plan and implement a capstone project, either individually or in a group, that responds to an identified need of their department, the IUPUI campus or the Indianapolis community.
The Next Generation 2.0 program, supported by the Office of Academic Affairs, encourages faculty and professional staff at IUPUI who are women and/or members of underrepresented populations interested in seeking leadership opportunities at IUPUI or professional development to enhance their current roles. This program directly addresses the IUPUI Strategic Plan goals to "develop our faculty and staff" and "promote an inclusive campus climate."
"This program is an important element of our campus plan for ensuring that we are continuously expanding the diversity of our leaders," Executive Vice Chancellor and Chief Academic Officer Kathy Johnson said. "I'm also grateful for the sense of community it helps to provide among participants and the barriers it helps to break down between faculty and staff as they learn about IUPUI as well as the national higher education landscape."
Faculty and staff selected for the 2020-21 cohort are:
Yves Ambroise, assistant director of outreach and community services, Counseling and Psychological Services, Division of Student Affairs.
Sarah Glener, director of admissions and scholarship programs, Honors College, Division of Undergraduate Education.
Virgil Gregory, associate professor, School of Social Work.
Enjoli Hampton-Brown, associate director of professional development and engagement, Kelley School of Business.
Deanna Hart, director of student success for graduate and professional programs, School of Health and Human Sciences.
Monica Henry, associate director, IUPUI Graduate Office.
Laura Holzman, associate professor and public scholar of curatorial practices and visual art, School of Liberal Arts and Herron School of Art and Design.
Christine Kung'u, assistant director of interpersonal violence prevention and response, Counseling and Psychological Services, Division of Student Affairs.
Tiffany S. Kyser, associate director for engagement and partnerships, Midwest and Plains Equity Assistance Center, School of Education.
Shaina Lawrence, assistant director of student advocacy and support, Division of Student Affairs.
Deanne Ludwig, senior business manager, Division of Clinical Pharmacology, School of Medicine.
Emily McLaughlin, clinical associate professor of interior design, School of Engineering and Technology.
Danielle Tate McMillan, assistant director of special programs, Multicultural Center, Division of Diversity, Equity and Inclusion.
Pamela L. Morris, assistant professor of communication studies, Division of Liberal Arts, IUPUC.
Darrell D. Nickolson, clinical assistant professor of architectural technology, School of Engineering and Technology.
Lauren Pena, associate director of student recruitment, Robert H. McKinney School of Law.
Jaime Sperandio, director of pre-professional and career advising, School of Science.
Cassandra Williams, clinical assistant professor of Africana studies, recruitment and retention, School of Liberal Arts.
Lin Zheng, clinical associate professor of accounting, Kelley School of Business.
For more information about the Next Generation 2.0 program, including a list of past cohorts and their capstone projects, visit the program's website.