The front page at theconversation.com features a remarkable array of stories from every facet of life. In the past year, one could have read about cybercrime, Madam C.J. Walker, laws on parental leave, one-sided objects and why the death of Kobe Bryant felt like losing a friend, to name just a few stories.
That is, to name just a few stories by Indiana University authors.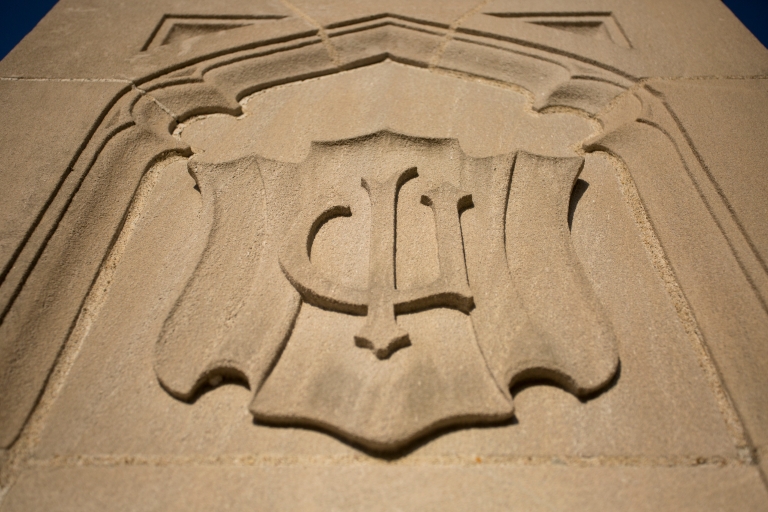 Over the past year at The Conversation, a website where scholars write about their research and expertise for the general public, no other university published more stories than IU. With 140 published stories from July 1, 2019, through June 30, 2020, IU has far outpaced the University of Southern California (95), the University of Michigan (82), the University of Pennsylvania (67), Boston University (58) and dozens of other top research universities that are member partners of The Conversation.
"The partnership between IU and The Conversation has allowed millions of people throughout the world to hear directly from IU experts who are leaders in their area of study, on some of the most timely and relevant topics facing our world," said Fred H. Cate, IU vice president for research. "We are thankful to all of the faculty who have taken the time to share their insights on such important topics, and we look forward to seeing this collaboration continue to grow."
The Conversation's readership and story counts have spiked in recent months with COVID-19 coverage from a variety of angles, and IU authors can claim a significant amount of that growth. Tom Duszynski, the epidemiology education director at the Richard M. Fairbanks School of Public Health at IUPUI, wrote a story in March about public health officials being more concerned about coronavirus than the seasonal flu and another in April about what "recovering from coronavirus" means.
The latter has more than 459,000 views, making it the most-read story in the past year among all IU authors.
"I saw that it went out on CBS News and a couple other sites globally," said Duszynski, having followed the story's metrics on the dedicated author page that all Conversation contributors receive. "I said, 'Oh my gosh, it's going to go over 150,000 reads' – next thing, it's 430,000."
The reach of the stories is eye-opening for many authors, as The Conversation's content agreements with the Associated Press and other outlets – all free via Creative Commons licenses – lead to stories going around the country and all over the world.
"It's interesting where stories resonate," said Scott Shackelford, the cybersecurity program chair at the Kelley School of Business in Bloomington and author of more than 20 stories for The Conversation. "Some of my pieces wind up getting translated for audiences all around the world, which is really cool. I wrote a story about how Facebook should treat privacy as a matter of corporate social responsibility that's still getting a high level of engagement from readers years later."
With The Conversation's audience being the general public more than academic, authors are asked to write in a clearer, more conversational tone than they're used to in a university setting. That can take some adjustment, but the majority of IU authors report having an enjoyable collaboration with editors from The Conversation that produces readable, engaging stories.
Laura Holzman, a public scholar of curatorial practices and public art at the Herron School of Art and Design at IUPUI, became a first-time Conversation author in November 2019 with a story about media tourism and a Bronx staircase from the movie "Joker."
When asked if she would recommend writing for The Conversation to a peer, she didn't hesitate.
"It's a good opportunity to share your ideas and your expertise with a non-specialist audience," Holzman said. "That's one of my main goals as a public scholar – and even for those who don't have that as a priority, it's a great experience. There were things that I picked up that I've brought into my writing since then."