Online series focuses on confronting racism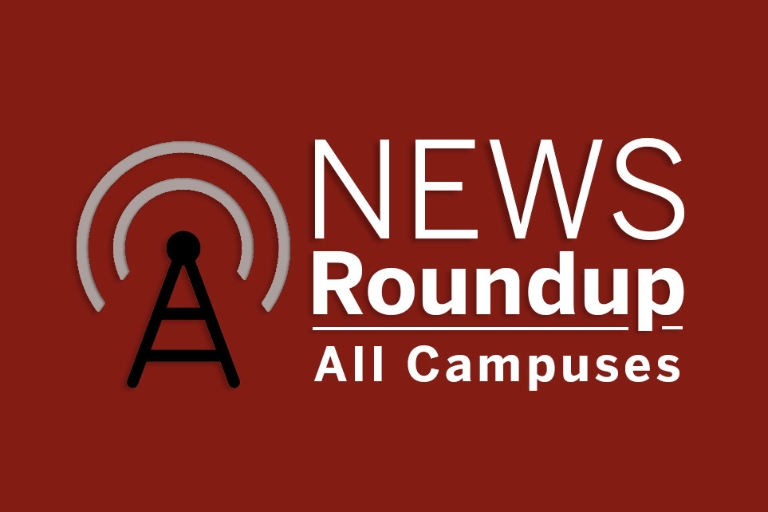 An online series created to examine systemic racism features conversations with faculty experts from Indiana University and other universities.
"Confronting Racism: Conversations on Systemic Racism and Protest," featuring a new topic each week, streams live at 8 p.m. Tuesdays on the IU Arts and Humanities Council's Facebook page.
The series, inspired by instances of continued injustice and widespread protests, was created by the Arts and Humanities Council in partnership with the Center for Research on Race and Ethnicity in Society and the College Arts and Humanities Institute, all at IU Bloomington.
Buxbaum: New regulations for international students in online courses 'unconscionable'
Indiana University Vice President for International Affairs Hannah Buxbaum has issued a statement regarding new guidance from the Department of Homeland Security on the visa status of international students enrolled at U.S. universities for the fall 2020 semester, describing the regulations as "unconscionable."
Now, international students enrolled in an online-only course of study are ineligible for F-1 status. Those currently residing in the U.S. whose institutions have announced online-only plans for the fall must depart the country, or transfer to another school. Students who end up taking a fully online course of study because their college or university changes its operational approach mid-semester also will be required to leave the country.
"It is unconscionable to inflict this level of uncertainty on those who have invested their time and trust in U.S. educational institutions, as it would be to force our international students to leave their homes, their classmates and their academic communities because of a university's decision made in the interest of public health and safety," Buxbaum said.
New podcast provides IU research news
There is a new way to find out the latest Indiana University research news. You can use your smart speaker device, such as Amazon Alexa or Google Home, to hear the latest research taking place at IU. Audio news briefings are posted every Monday, Wednesday and Friday.
Ask your smart device to:
"Open Indiana University news."
"Start Indiana University news."
"Launch Indiana University news."
You may also subscribe or listen via iTunes, Apple Podcasts, Spotify and iHeart Radio, or by visiting IU's Research Impact podcast webpage.
Webinar to assist startup companies
A free webinar at 10 a.m. July 22 will help Indiana University faculty, staff and students who have started or are considering starting a company to prepare for venture capital investment.
Fred Cate, IU vice president for research, will introduce a panel moderated by Dr. Michael Mirro, chairman of the IU Board of Trustees and medical director of Parkview Research Center. Guidance will be shared on what to expect and what questions to ask in order to take innovations from lab to market.
This is the first in a series of IU Quarry webinars that will be hosted by the IU Office of the Vice President for Research and Office of the Vice President for Government Relations and Economic Engagement.
Register for the webinar through Zoom.
Complete the Community Responsibility Acknowledgement
All Indiana University staff, faculty, temporary and student employees must complete the Community Responsibility Acknowledgement before physically returning to work on campus, as part of the effort to keep the IU community safe.
The acknowledgement allows employees to confidentially request accommodations as needed to return to work on campus.
Complete the acknowledgement or find more information on the IU Human Resources Web page.
Want to host a conference during pandemic? IU Conferences has advice
The coronavirus pandemic has made it difficult or impossible for people to meet in person and prompted a shift to virtual meetings.
IU Conferences, a resource available to Indiana University faculty, staff and administration, can help with structuring a conference to meet safely in person or can advise and assist in delivering it virtually.
Watch a video message to hear about ways to move forward with your conference during the current pandemic.
New IUPD role broadens diversity, inclusion efforts
Indiana University Police Department has promoted Wayne James, a veteran from its ranks, to a new position in the department: assistant vice president and deputy superintendent for law enforcement operations, diversity and community engagement.
James has served as deputy superintendent for regional law enforcement and IUPD's first chief diversity officer since last year.
He will oversee the police chiefs on all seven IU campuses, and work to expand diversity and inclusion within IUPD and strengthening its connection to the broader campus community. James also will work closely with IU's Office of the Vice President for Diversity, Equity and Multicultural Affairs.
Lemuel Watson leading IU's anti-racist initiatives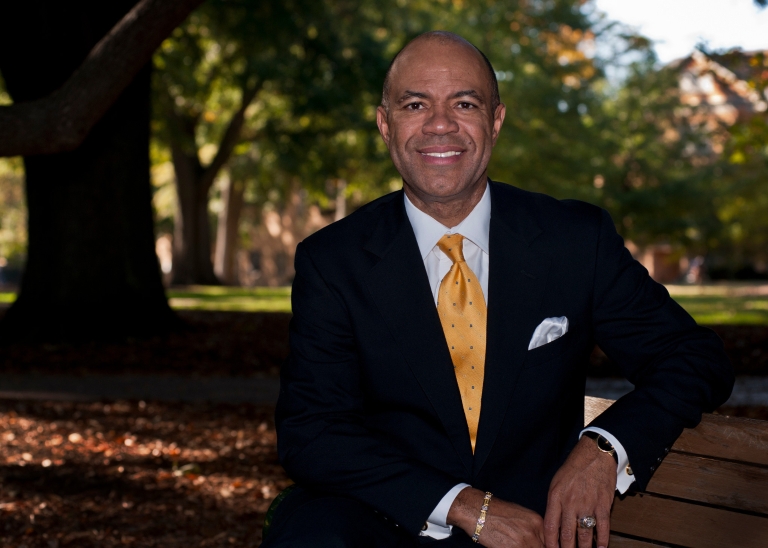 Provost Professor Lemuel W. Watson is spearheading a new set of anti-racist initiatives at Indiana University in the role of associate vice president for diversity, equity and multicultural affairs, which he assumed July 1.
This new position is one of the steps the university is taking to further equity and inclusion throughout the IU community. Watson will lead the office's anti-racist initiatives for all IU campuses.
He also will continue his research as a core faculty member at the Kinsey Institute.
ICYMI: Intramural Center renamed for basketball star
Among new actions taken to strengthen diversity and inclusion on Indiana University campuses, the Intramural Center on the Bloomington campus was renamed in honor of Bill Garrett, the first Black basketball player to play regularly in the Big Ten Conference.
The center's new name is the Bill Garrett Fieldhouse. Garrett played for IU from 1949 to 1951, and he was IU's all-time leading scorer when he graduated.
The facility is used by the School of Public Health-Bloomington for academic purposes and by students across campus for recreational activities.
Civil Rights Heritage Center receives grant
IU South Bend's Civil Rights Heritage Center received a federal grant of about $50,000 to help transform the center's existing African American Landmark Tour.
The tour features 20 historically significant landmarks to show the neglected African American historical narrative in the northern Midwest. The project will integrate archival materials from the Civil Rights Heritage Center's collections into the tour and add technology to facilitate public discourse.
The Institute of Museum and Library Services awarded the grant.
Learn how to make your Zoom meetings secure
Working from home during the pandemic has meant a greater use of Zoom by staff and faculty to conduct meetings online.
If you are conducting a meeting, how can you ensure that it will be secure and won't be interrupted? How can you avoid "Zoom bombers"?
Watch this video from University Information Technology Services that shares eight tips for making Zoom meetings secure.
Microsoft software available to IU for five more years
Indiana University signed a five-year agreement with Microsoft Corp. to provide free access to its Office 365 suite of software to all IU students, faculty and staff.
Office 365 is a subscription-based service that provides multiple options for accessing the newest versions of Microsoft Office.
IU's relationship with Microsoft Corp. began in 1998.
IU supercomputer aiding national defense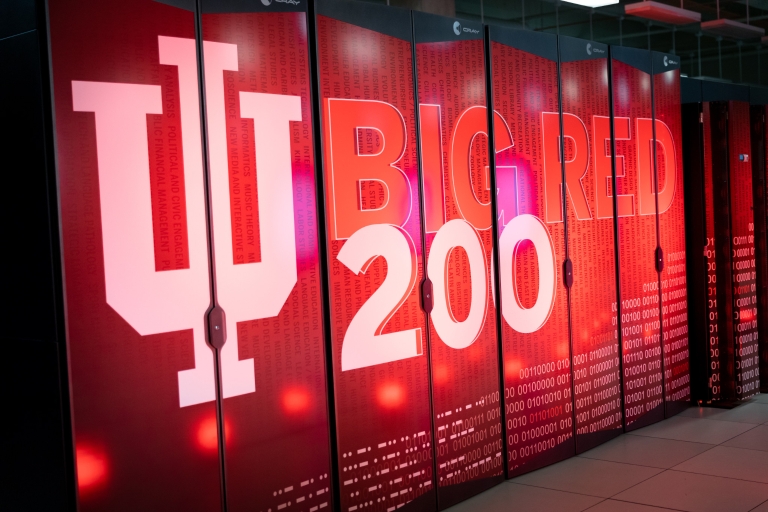 Indiana University's newest artificial intelligence supercomputer, Big Red 200, is playing a key role in a new secure network that aids national defense problem-solving.
Big Red 200's supercomputing power aids the I-Light network, which connects universities statewide to Naval Surface Warfare Center, Crane Division, and helps researchers with the exchange of large digital data files and access to scientific data storage facilities.
IU dedicated Big Red 200 in January.
IU scholars are top contributors on Conversation website
Indiana University faculty are making a name for themselves on The Conversation, a website where scholars write about their research and expertise for the public. Over the past year, IU has had more stories published than any other university.
IU had 140 published stories from July 1, 2019, through June 30, 2020. The next closest were the University of Southern California (95), University of Michigan (82), University of Pennsylvania (67) and Boston University (58).
Institute named in honor of founder
The Russian and East European Institute has been named in honor of its founder, Robert F. Byrnes, and a distinguished scholar has been established within the school, after Shaun M. and Jill F. Byrnes presented a gift to the Hamilton Lugar School of Global and International Studies.
The institute is the oldest and largest area studies center at Indiana University.
Byrnes came to IU in 1956 as a Russian specialist, founded the institute now bearing his name in 1958 and helped shape the careers of noted Kremlinologists like former U.S. Secretary of Defense Robert M. Gates and former U.S. Ambassador to Russia James F. Collins.
Study abroad programs suspended
IU has suspended undergraduate study abroad programs for the fall semester for all IU and non-IU undergraduate semester programs.
Factors relating to the COVID-19 pandemic are affecting international mobility, including:
The U.S. Department of State's worldwide Level 4 Global Health Travel Advisory.
Ongoing restrictions that bar travelers from the U.S. from entering a number of countries.
Mandatory quarantines for all arriving travelers in a number of countries.
The risk that a second wave of contagion may develop in the fall/winter.