Indiana University offered its first online class in 1989, and since then its online courses have grown in availability and popularity.
IU offered more than 1,900 undergraduate course sections online before spring 2020, when the COVID-19 pandemic prompted all courses at all IU campuses to shift online.
For some instructors, the spring semester was their first experience with online instruction. For others, the transition used technology and a teaching model they were familiar with.
Inside IU talked with some IU faculty about their online teaching experiences.
Prepared for the pivot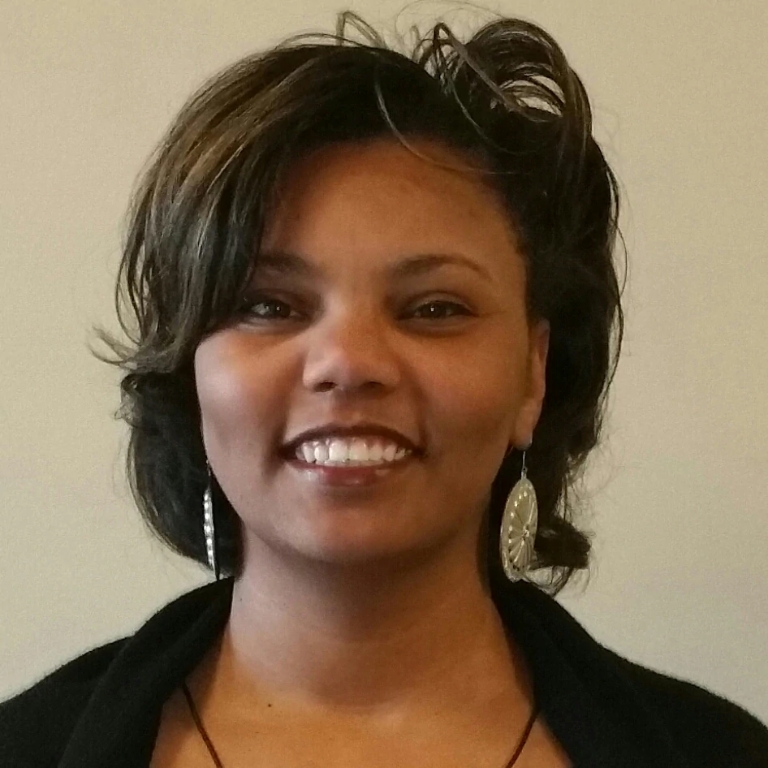 Crystal Shannon, associate professor and associate director of the graduate program in the School of Nursing at IU Northwest, said she loves the flexibility that online teaching provides. So when IU announced in March that classes at all of its campuses had to be taught remotely, the transition was easy for her.
"I felt good about transitioning to Zoom for online instruction because it was already one of the pieces in my classes," she said.
Online instruction has been part of Shannon's academic career since she was a student. She earned both her master's in nursing and doctorate in public health through online programs.
Shannon has taught an introduction to public health course entirely online since 2012, to provide flexibility for the students' schedules, which often involve jobs. Even the face-to-face courses she teaches have all involved at least some online component for about the past seven years.
The keys to online instruction include thinking about how students learn, designing the course in a logical and clear way, and ensuring student-teacher connections, Shannon said.
"If the way the course is designed is an obstacle to information and learning, then the students will never achieve success," she said.
Simply transferring what one does for face-to-face teaching, such as long lectures, to an online format doesn't work well, she added. Shannon said she uses videos, pictures and graphics during online courses. She said uses Zoom to meet one-on-one with students and to conduct virtual office hours.
Other faculty sometimes ask Shannon for assistance with setting up online courses, especially if they are new to it. They often ask about the technology and how to use it, she said.
"The tools out there are changing every day, so we have to be aware of them," Shannon said.
A new experience
The rapid switch to online instruction in March was an abrupt change for Stephanie Andel, who was completing her first year as an assistant professor of psychology at IUPUI. Before then, her online teaching experience had been limited to posting a recorded lecture online one time when she had to be out of town. Otherwise, she had always taught classes in person.
But having learned from that transition, and by using Keep Teaching resources to improve her online skills, Andel is planning to teach a statistics course in the fall semester that will be a combination of synchronous and asynchronous online instruction, with some elements requiring all students to participate at the same time and others that students can fit in according to their schedules.
Andel said that one thing that worked well in the spring was being open with her students.
"Once we learned we were going online, I said to my students, 'This is a new situation for all of us, and while I will do my best to make the online transition as painless as possible, I will need your understanding, flexibility and feedback so we can get through this together,' she said. "I really tried to be open with them, and I made it a priority to solicit their feedback and give them email updates each week. I got some really nice messages from the students saying that they appreciated my consistent updates and attempts at making the best of a tough situation."
Since then, Andel has used Keep Teaching to learn about Zoom sessions involving Kaltura, a video platform, and how that works with Canvas, a course management platform. She also participated in an online seminar about teaching psychology classes in an online format.
Virtual chats, anonymous online surveys and polls are some of the ways she plans to engage students during the organizational psychology course.
"I think I would be open to more online teaching even when we're post-pandemic," Andel said. "Having this experience opened my eyes to all the potential for online instruction."
Important connections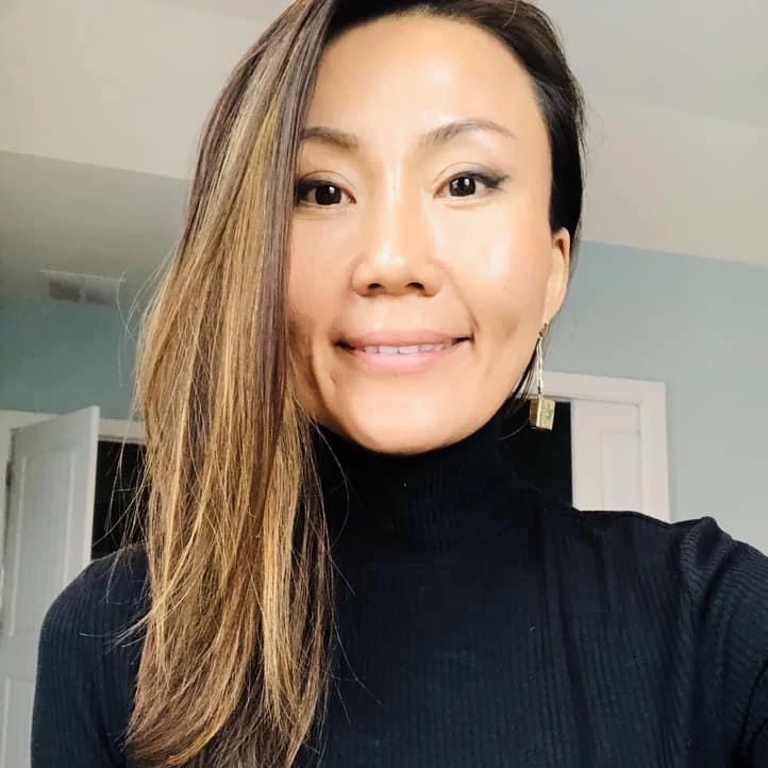 While in-person instruction is enjoyable because of the up-close connection with students, online instruction offers a new level of connection between faculty and students, said Minjeong Kang, associate professor in The Media School at Indiana University Bloomington.
They see each other in their home spaces, pets and children may appear, and sometimes even students' parents appear on screen – whom Kang said she'll greet.
"They see me beyond just as a professor," she said. "It makes them feel closer to me."
Kang has taught at IU since 2014, but she first gained experience with online instruction when she was an assistant professor at Ball State University. There, she developed an online research course for an online master's degree program in public relations.
Four years ago, she began offering an eight-week summer class in public relations planning and research, exclusively online. A year ago, she offered the same class in a hybrid model, with online instruction one day and in-person instruction the other.
"When the pandemic hit, I was ready to move everything online because the students were familiar with it," Kang said.
This fall she'll be teaching exclusively online because of her familiarity with the format and to free classroom space for other faculty who want to offer in-person instruction.
A key for online instruction, she said, is to design a class backward, starting with the desired outcomes and then adding resources and materials that will accomplish that mission. Another key is to create a diverse learning environment to reach students who learn in different ways.
Great opportunities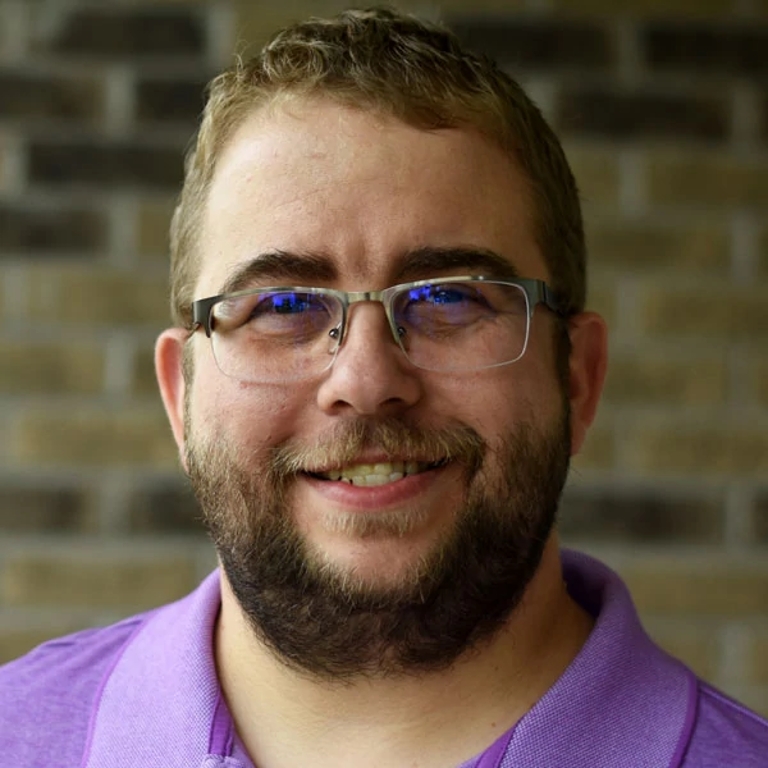 Adam Maksl, associate professor of journalism and media at IU Southeast and a longtime online teacher, loves to teach in-person classes because he's an extrovert and enjoys interacting with students face to face. But Maksl has developed a passion for teaching online, in part because of a social justice aspect he sees in online education.
"One of the things I have come to realize over time about the importance of online teaching is that it gives people access to education that oftentimes they do not have," said Maksl, who also serves as faculty fellow for eLearning Design & Innovation in University Information Technology Service's Learning Technologies division.
Maksl has taught at IU Southeast since 2012, but before that he taught online graduate courses at the University of Missouri and helped direct a workshop for high school journalism teachers while at Ball State.
He said that working, raising children and serving as a caregiver can make attending classes in person impossible. Online courses can work better into students' busy schedules. Another advantage is that guest speakers can be brought in from all over the world.
Maksl said that online courses can also provide real-world experience in a changing, digital world. They can offer a taste of what he said might be the "future of work," where students can engage and interact with others in much the same way they might interact with colleagues in the future.
However, online courses – whether asynchronous, synchronous or a blend of the two – typically require more time and energy for faculty to plan than face-to-face classes, Maksl said.
While instructors can read real-time verbal and non-verbal cues to check if students are "getting it" when teaching face-to-face, Maksl said those cues aren't as clear or are missing in online classes – especially asynchronous ones, where students and the instructors are not online at the same time.
"Online teaching has helped me be more direct and clear in course instructions and other communications," he said. "Teaching online has helped me realize that should be done with all courses, no matter the modality."
Though the quick pivot to remote learning in the spring did not provide faculty the time needed to design learning experiences that truly build on the advantages of online education, Maksl said he has been truly impressed by colleagues' dedication.
"Teaching online helped me become a better teacher all around, and I am seeing a lot of colleagues take what they learned during the 'pandemic teaching' of the spring to improve their teaching going forward," he said.