INDIANAPOLIS – The Indiana University School of Nursing has announced the appointment of Janet S. Carpenter as the inaugural Audrey S. Geisel Endowed Chair in Innovation. The chair was established through a $2 million estate gift from alumna Audrey Geisel that also created two new endowed scholarships – one graduate and one undergraduate – within the school.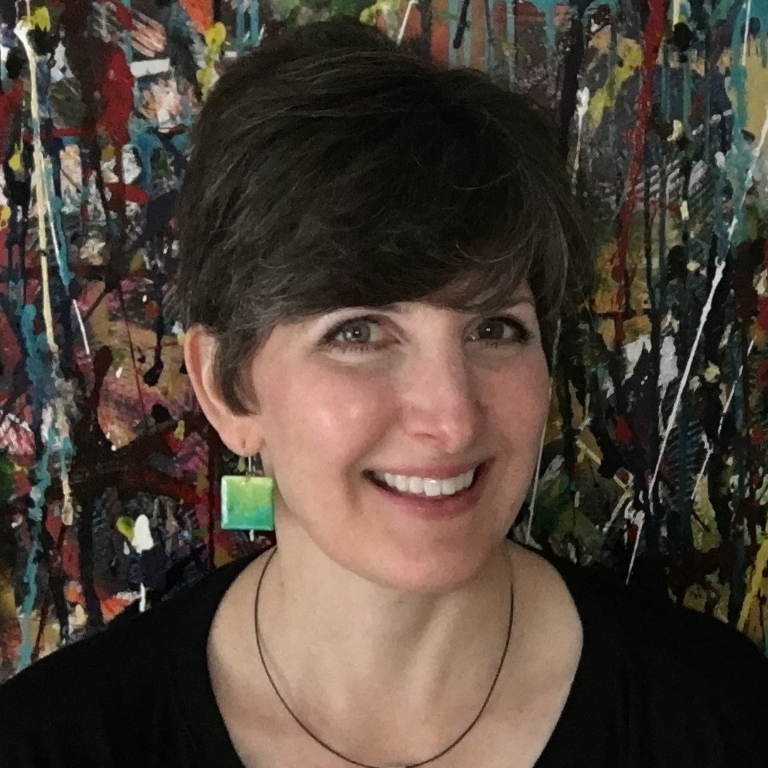 Annual funding for the Geisel Endowed Chair will support advances in science and practice through innovation, creativity and entrepreneurship. The impact of this endowed chair will stimulate interest as well as train and mentor nursing students and faculty to conceptualize, develop, test and take products to market that promote health of people and health care processes.
The wife of children's author Theodor Seuss Geisel – better known as Dr. Seuss – and president of the Dr. Seuss Fund and Dr. Seuss Foundation, Audrey Geisel was a distinguished philanthropist in the areas of health care, education, literacy and the arts. She also founded and served as president and CEO of Dr. Seuss Enterprises, expanding upon her husband's creative vision while overseeing the licensing and productions of the Dr. Seuss trademark, characters and properties. In this capacity, Geisel executive-produced several animated film adaptations of his works.
A Chicago native, Geisel graduated with a degree in nursing from IU in 1944. In 2001, she was bestowed the IUPUI Spirit of Philanthropy Award, and in 2007, she received a Doctor of Humane Letters from IU. Geisel passed away Dec. 19, 2018, at age 97.
IU School of Nursing Dean Emerita Angela McBride built a strong relationship with Geisel, resulting in years of financial support for the school through the Dr. Seuss Fund.
"Audrey Geisel, stimulated by her experience in pediatric nursing at Riley Hospital and her husband's whimsical books, devoted her philanthropic efforts to childhood literacy," McBride said. "She saw literacy as essential to innovation and advancement, which she greatly valued. In 2004, I felt it my duty to pass the torch to the new dean, Marion Broome, for the continuation of that support."
Dean Emerita Marion Broome said, "I so enjoyed my visits with Audrey. It was my great privilege to nominate her for an honorary doctorate from Indiana University."
Geisel's gift is included in IU's universitywide For All: The Indiana University Bicentennial Campaign.
What they're saying:
"This generous gift will allow the School of Nursing to build on its tradition of transformative research. The late Ms. Geisel's longstanding support has been instrumental in efforts to improve the quality of life for people with chronic illnesses. This gift will expand access to educational opportunities, helping to foster advances in science that impact hundreds of thousands of lives." – IU President Michael A. McRobbie
"This transformational gift will allow the School of Nursing to continue building on the culture of innovation and creativity that are at the heart of the most advanced and forward-thinking health care. That this gift includes both an endowed chair and scholarships extends educational opportunities and the spirit of innovation to future generations in ways that are sure to honor Ms. Geisel's legacy." – IUPUI Chancellor Nasser H. Paydar
"When we were informed of this transformational gift establishing this endowed chair in innovation, it seemed more than appropriate given Audrey's entrepreneurship and creativity and innovative spirit in furthering Seuss Enterprises. It is the best way to honor Audrey's legacy. Her interest in education with child literacy was a natural connection to providing scholarships." – IU School of Nursing Dean Robin P. Newhouse
"Audrey's amazing gift will drive nursing research in ways we are just beginning to imagine. It enables us to combine science with sparks of creativity that will bring to life important advances in health care. I am honored to be the inaugural chair and excited to see where this will take us." – Janet S. Carpenter, inaugural Audrey S. Geisel Endowed Chair in Innovation at the IU School of Nursing
About Janet S. Carpenter
Janet Carpenter received her Ph.D. and Master of Science in nursing, and her postdoctorate in behavioral sciences, from the University of Kentucky. In 1998, she joined the Vanderbilt University School of Nursing as an assistant professor. She joined the IU School of Nursing as an associate professor in 2003. Since 2014, she has served as the school's associate dean for research and was named a Distinguished Professor in 2015. She has over 25 years of research and research training experience. Her main program of research focuses on helping women with menopausal hot flashes. Carpenter developed the innovative "Hot Flashes? Cool!" exhibit to teach people about menopausal hot flashes. With her scientific and artistic expertise, she has helped bring a spirit of creativity and innovation to the school.
About IU School of Nursing
The Indiana University School of Nursing is one of the largest nursing schools in the nation that offers a full range of programs including the Bachelor of Science in Nursing, the Doctor of Nursing Practice, Ph.D.s and postdoctorates. Almost 21,000 IU School of Nursing alumni across the globe are empowered to be leaders in the profession. The school's master's and Doctor of Nursing Practice programs are both ranked No. 1 in Indiana, according to U.S. News & World Report Rankings Best Nursing Schools 2020 edition. The National League for Nursing has designated the school as a Center of Excellence in Nursing Education in two areas. Academic programs range from three options in the undergraduate program, nine tracks in the master's program, post-master's degree options, a post-master's Doctor of Nursing Practice, and a Ph.D. in clinical nursing science or health systems.