As Indiana University instructors prepare for the rapidly approaching fall 2020 semester, they are hearing an important message: Be flexible.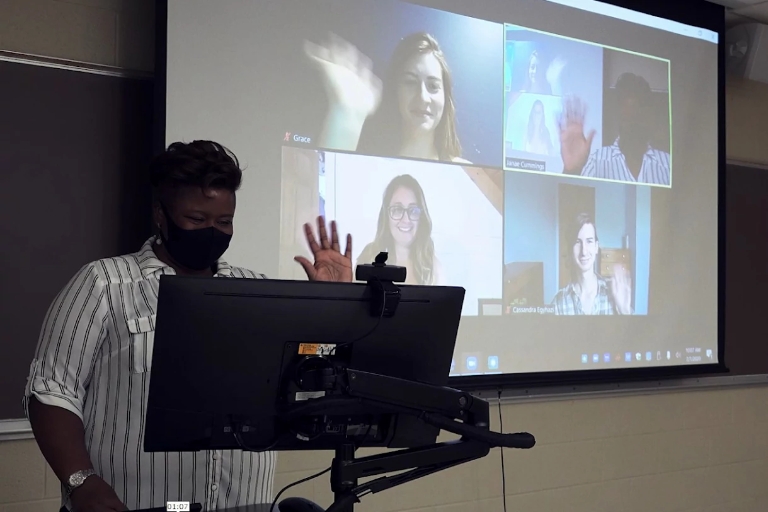 It's rooted in the experience of the spring semester, when the COVID-19 pandemic forced in-person classes to move online, and all instructors and students had to teach and learn remotely.
It's also important to keep in mind knowing that the pandemic could again alter IU's instruction plans, which currently include in-person instruction, as well as hybrid and online classes.
"We really want to show instructors that you have to have a plan in how you build your class, and you should be able to be nimble," said Anna Lynch, group manager for eLearning Design and Services at IU.
For one, she said, that involves the ability to teach some parts or an entire class online, whether those elements are synchronous or asynchronous – in real time or allowing students to do the work as their schedules allow.
To ensure instructors have the technical skills to be flexible, Lynch said, they have been directed to a Keep Teaching webpage that helps them organize their courses for the fall, including backup plans in case all instruction has to move online again. The resources help instructors think about best practices for teaching in a digital age as well.
Lynch said that eLearning Design and Services also has been updating a template on Canvas, the learning management system IU uses, to help instructors create online courses. Such a template was used for summer courses, and feedback from instructors helped refine it for the fall.
Flexible teaching also involves the ability to shift teaching methods or topical focus in order to engage students, Lynch said. That starts by listening to the students to understand what is working and what isn't.
"I think, really, we have to – everyone – adapt to the fact that we have to keep the bar at a reasonable spot on ourselves and our students. We have to be willing to try new things," Lynch said.
She added that instructors already have experience with being flexible in teaching, such as noticing when students aren't grasping the lesson of an in-person lecture and using another means to engage the students. The resources that eLearning Design and Services offer build on those skills, she said.
So what does flexible teaching look like in practice in a digital world? Kevin Jones, an associate professor of management at IUPUC, and Gina Londino-Smolar, a senior lecturer in forensic and investigative sciences at IUPUI, shared their experiences and thoughts.
Keeping an open mind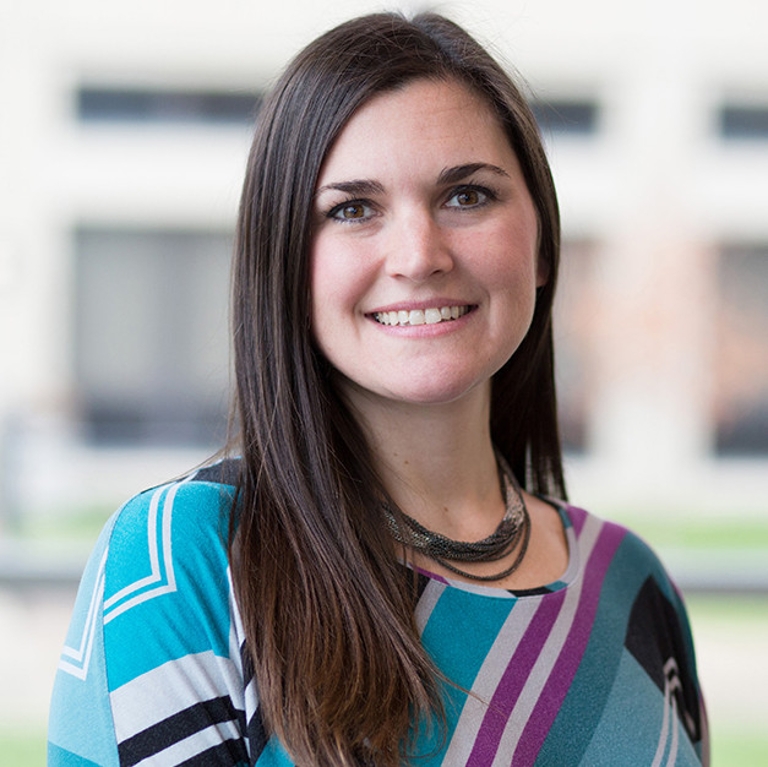 Londino-Smolar has been teaching an asynchronous online introductory course in forensic science during the summer for 10 years, in addition to teaching the class in person during the fall.
The online version has worked well, she said, because students can work at their own pace according to their schedules, and she can record a variety of interviews with guest speakers for the students to view.
This fall, however, she plans to teach this course remotely in a hybrid format, using synchronous and asynchronous instruction. Because the introductory course typically includes a lot of freshmen, she wants their first college experience to include live instruction and interaction, albeit by Zoom. But she's open-minded about the plan she's developed.
Londino-Smolar said she'll use the first month to evaluate how well things are going, based on student engagement and feedback. If students don't seem engaged, then she may scale back the synchronous portion of the class each week, or alternate weeks for the synchronous portion.
She wants students engaged and immersed in a topic, gaining experience and using critical thinking to make decisions based on what they have learned, she said. She doesn't want them to regurgitate information to her.
"As an educator in the situation we're in, you have to be flexible and open-minded," Londino-Smolar said. "What are the key things you want the students to learn? Focus on them and don't worry about the small stuff."
That's made her rethink how to offer a forensic lab course that typically involves hands-on work in a classroom setting and in the field. One of the things students would do during the course is make molds of shoeprints that they could compare with a real shoe, as if they were checking shoe imprints from a crime scene. For the online lab course, she had 3D images of a shoe and a shoeprint created for the students to analyze instead. The images can be manipulated on a computer and compared side by side. In addition, Londino-Smolar said students will be sent lab kits that they can use for hands-on assignments and analysis they can perform from home.
"To me, flexible teaching is having various options for students to learn the course material," she said.
Rethinking the classroom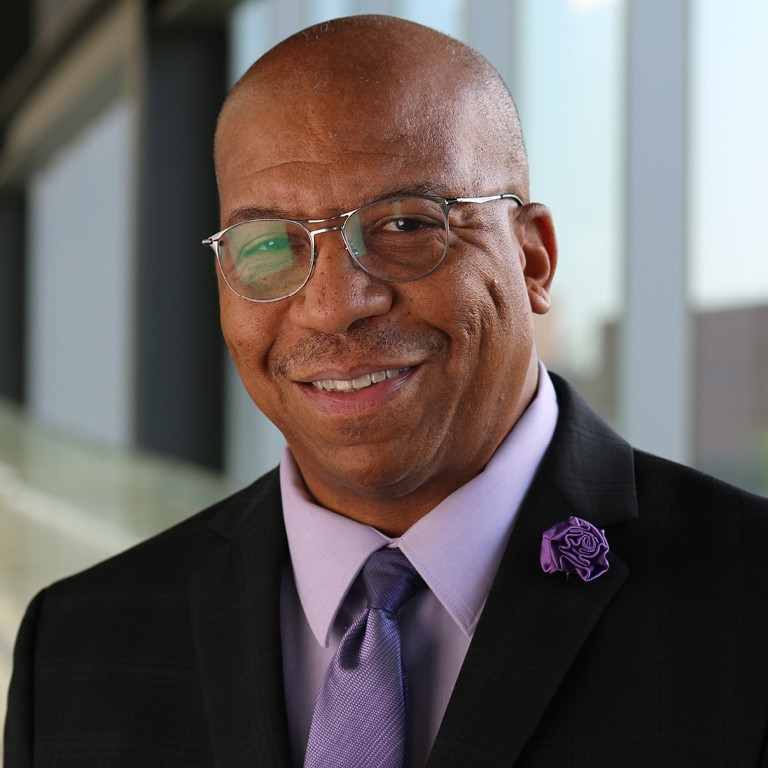 For Jones, flexible teaching begins with "flipping" the classroom.
"Flexible teaching goes back to the old concept of student-centered learning," he said. "Instead of coming to me to get the knowledge because I have what you need, I bring it to you in a way you can consume it."
Jones has taught online courses since 1999, and he typically teaches courses that are a hybrid of in-person and asynchronous online instruction. He pre-records lectures so students can watch them before class, so that live class time is used to discuss the material, tackle issues and solve problems. And in a 16-week course, he'll build in four weeks where students do online activities or group projects instead of meeting in person, in order to give a broader range of experiences.
Jones, who plans to teach synchronous online classes this fall, said online teaching has advantages. Most importantly, it allows him to connect with every student. He said he likes that he can see every student's face via Zoom, can call on them verbally and can use the chat function to ask a student a question or let them know he's about to call on them. Jones said he'll have set virtual office hours, but he'll also use Zoom to set up meetings with students based on their schedules – even if that's later at night.
This requires more work on the part of instructors, Jones said, but they have to think beyond the traditional, physical classroom setting or office.
"Flexible teaching is not having a canned teaching way," Jones said. "You have to cultivate it and shape it to the needs of the learners."
That means starting with a syllabus with objectives, but building in contingencies and being ready to adapt.
In a business ethics course, for example, current events pertaining to Black Lives Matter and COVID-19 prompted Jones to veer from the original planned material. Instead, statements that he found by businesses on their websites in support of Black Lives Matter, and stated policies about requiring patrons to wear facemasks to enter, prompted discussions about whether businesses should make statements regarding racial or social justice, and whether they should adopt such requirements for facemasks.
"My philosophy is simple: Here is the plan, and here is the contingency," Jones said.
Fall 2020
Indiana University is looking forward to welcoming students, faculty and staff to the fall semester. The university has provided safety guidelines, an academic calendar, FAQs, and campus-specific guidance for move-in, testing, teaching and learning at fall2020.iu.edu.