This summer's surge in national protests under the Black Lives Matter movement has spurred a nationwide conversation about police reform in the United States, including a debate about the amount of law enforcement versus social services in many communities across the country.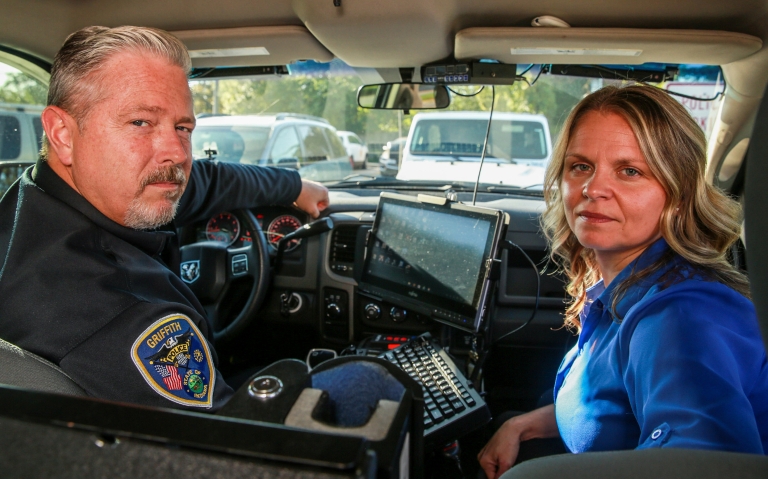 But among faculty and students at the Indiana University School of Social Work, the idea that social services – and social workers – can play an important role alongside policing is nothing new. In fact, the school has pioneered the placement of social workers in police departments since 2016. Four departments in northwest Indiana serve as internship sites for students in bachelor's and master's degree programs, including one graduate, Erica Rios, who was later appointed the first full-time police social worker in northwest Indiana.
"I don't know that I support the tagline 'defund the police,' but I do support the need for more mental health professionals and more social workers to work alongside the police," said Marshelia Harris, an assistant professor of social work at IU Northwest and director of the bachelor's degree program in social work who helped establish the internships. "There are a lot of places social workers can make a difference beyond social services agencies, including police departments."
After joining the department in Griffith as a full-time employee in 2017, Rios agrees the role of social workers and police are complementary, not contradictory.
"If you go into the ER in pain, they will send you out not in pain," she said. "Similarly, the goal of a police officer is to return the situation to baseline. They're not going to give you a cancer treatment; they're going to get you back to how you felt before the crisis, make sure everyone's safe, maybe make an arrest and let the court handle the aftermath."
Put another way, "The primary responsibility of the police is law enforcement, but they don't necessarily have the time or incentive to follow up with everyone affected by an arrest," Harris said, "whereas the primary role of the social worker is to link individuals and families to support and resources."
These resources range from basic needs, such as food and clothing, to complex services, such as clinical and mental health, to financial relief, such as rent assistance and income-based repayment programs. Among people experiencing domestic violence, for example, Rios said, "The majority say a follow-up makes it easier for them to make the next step, whether it's getting a protective order, finding a shelter or going to a therapist."
Among her duties at Griffith Police Department, Rios pays follow-ups to individuals who've experienced domestic violence, works closely with the school district to assist the children of parents who have had encounters with law enforcement, and provides support and officer training on a program that provides people struggling with substance abuse immediate access to recovery services. She also helps convince neighboring Indiana police departments to accept interns, including locations in Hobart, Lake Station and Cedar Lake. (The Hobart department also hired its intern full time, though she has since gone elsewhere.)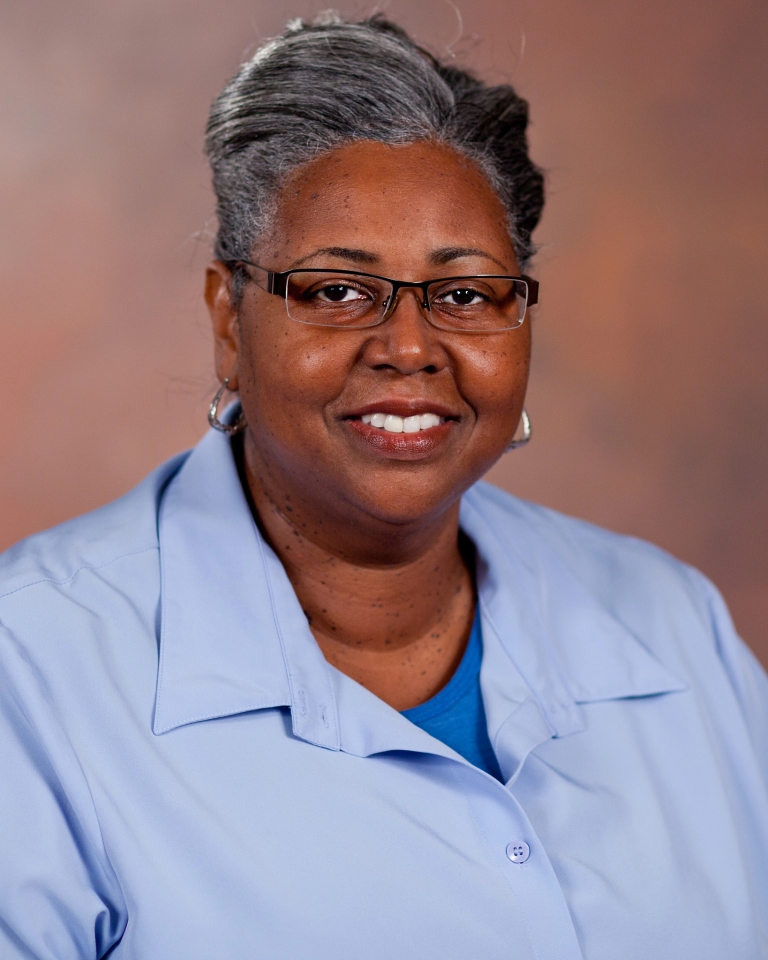 "I never say, 'You need me'; I always say, 'Here's what we can do for you," Rios said. She also makes it clear that her goal is supporting officers' work, not "coming in and telling people how to do their jobs."
Moreover, she regularly participates in ride-alongs with colleagues, noting that staying connected to day-to-day police activity ensures she's able to effectively support both officers and the community.
"It's technically still considered a nontraditional placement, but one we're eager to expand," said Harris, who recalls that she and Wayne James – IU assistant vice president and deputy superintendent for law enforcement operations, diversity and community engagement, who previously served as chief of the IU police department at IU Northwest – originally began to discuss the need for social workers in policing through their connection as members of the behavioral consultation team at IU Northwest. Harris was then pleasantly surprised to learn Rios had concurrently broached a similar conversation with Greg Mance, chief of the Griffith Police Department, whom Rios knew from her position as a family case manager at the Lake County Department of Child Protective Services, prior to enrolling at IU Northwest.
After the department agreed to accept an intern, Harris and her colleague Jennifer Hippie, then-coordinator of the MSW program at IU Northwest, worked to confirm the experience could meet the nine competencies required under the Council on Social Work Education. The experiment was so successful that the school expanded the opportunity to its bachelor's degree program in 2017.
The most recent intern is Monika Puskac, a bachelor's degree student who served as an intern at the Griffith Police Department under Rios from August 2019 until May 2020. During that time, she ran an in-school anti-drug program and assisted on police calls.
"My experience at the department gave me a better understanding of how the process worked when the officers received calls about domestic violence and sex trafficking," she said. "When I went on these calls, it was important to understand the situation through a social worker's lens – to provide assistance. The hands-on experience was invaluable."
In addition to providing the community access to social services, Puskac added, social workers can help build community connections through their work to educate the department about social injustice.
"The national conversation about policing speaks volumes on social injustices," she said. "As social workers, we are trained on these topics. We can provide education on social injustices and cultural differences, as well as support with de-escalation."
After just a few short years in the department, Rios said, she's seen attitudes shifting.
"I agree that more focus needs to be put on the social-work aspect of police reform," she said, "but what can get lost in the rhetoric is the need for partnership. It's not about social workers versus police; it's about us together. And as far as shifting resources away from police, I think there are ways to add social workers without taking away support for other critical police functions.
"If you think about it, if you want police to be better at their job, give them the resources to do it," she added. "And what better way than bringing in a social worker who can deliver that training, support and education?"