Indiana University's sexual misconduct policy has been revised following the release of new Title IX regulations in May from the U.S. Department of Education governing how educational institutions must handle such reports.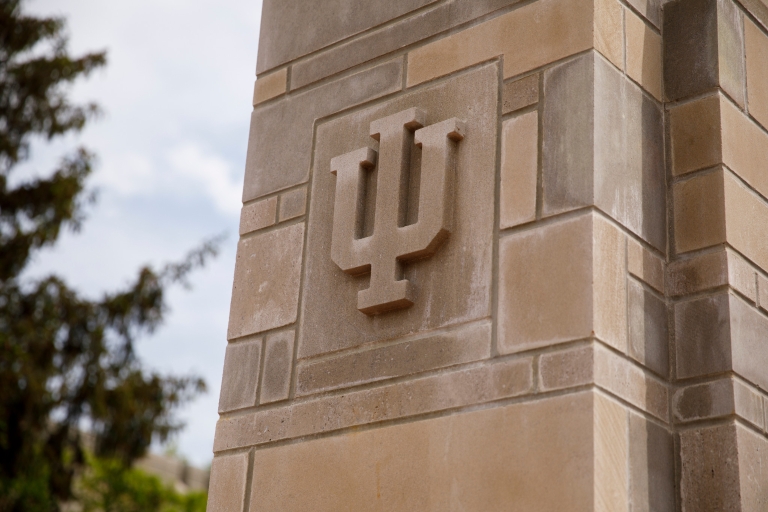 Title IX is a federal law that protects people from discrimination based on sex in education programs or activities that receive federal financial assistance. On college campuses, it has often been applied to sexual harassment or misconduct cases.
University Director of Institutional Equity, Emily Springston, who serves as IU's Title IX coordinator, explains what the federal changes mean for IU:
Question: Why is IU changing its policy?
Answer: When the U.S. Department of Education released the new Title IX regulations in May, we started working with a number of people across the university, including students and faculty, to revise our existing policy to meet the new law's Aug. 14 compliance date. We revised and renamed UA-03: Discrimination, Harassment and Sexual Misconduct as an interim policy for this academic year.
In addition to ensuring the interim policy meets the new regulations for Title IX-specific cases, we also made sure other procedures remain in place to address sexual misconduct not covered under Title IX, as well as to incorporate procedures for responding to all complaints of discrimination and harassment based on the protected classes set forth in IU's non-discrimination statement.
Q: What changed with Title IX?
A: This can be confusing, because the term Title IX is used so ubiquitously when people are really talking about all forms of sexual misconduct such as sexual harassment and sexual assault. Title IX is a federal law that ensures no one is discriminated against, on the basis of their sex, in accessing our university's programs or activities. But it does not encompass all sexual misconduct that may impact members of our community.
The Department of Education's new regulations spell out what sorts of conduct Title IX applies to, and if it does apply, how it expects institutions like IU to respond, including very specific procedures if a formal investigation is conducted. Title IX will apply to complaints of conduct that:
Allege sexual harassment, sexual assault, dating violence, domestic violence, and/or stalking as those are defined by the new Title IX rule; and
Occur within a university program or activity; and
Occur in the U.S.; and
Where the complainant is a current student or employee, or they are currently affiliated with the university, such as an applicant.
The new regulations also apply to complaints of incidents in university-recognized sorority and fraternity houses.
Title IX does not apply to allegations of sexual misconduct at other non-university, off-campus locations, unless it occurs within a university program or activity at such location. It also does not apply to allegations of sexual misconduct that don't meet the new Title IX standard of sexual harassment (which is unwelcome conduct on the basis of sex that is severe, pervasive and objectively offensive).
Q: What are the key provisions in IU's policy that have changed because of Title IX?
A: One of the most significant provisions in the Title IX regulations is the Department of Education's definition of sexual harassment, which is narrower than IU's definition. The interim policy applies the federal Title IX definition of sexual harassment to Title IX cases, while IU's definition remains in place for cases that don't fall within Title IX's scope.
If a case is within Title IX's scope, the new regulations require a live hearing for those cases, whether they involve students, staff or faculty. For those hearings, each party must identify a hearing advisor who is able to directly question the other party and witnesses. The Title IX rule also provides that if a party or witness does not submit to questions during the hearing, the decision-maker(s) cannot rely on any statement of that party or witness, and cannot draw an inference from their nonparticipation.
Within our policy, the Title IX complaint resolution procedures will incorporate these specific components to be in compliance with Title IX. Our non-Title IX procedures for other sexual misconduct and for discrimination and harassment do not contain these specific components.
Q: What does IU's new interim policy cover?
A: The interim policy continues to address the types of behavior covered in the former version of the sexual misconduct policy, but now also includes reports of discrimination or harassment based on any protected class.
That means no discrimination or harassment on the basis of someone's age, color, disability, ethnicity, sex, gender identity, gender expression, genetic information, marital status, national origin, race, religion, sexual orientation or veteran status is permitted in matters of admission, employment, housing, services, and in university educational programs and activities.
It also covers prohibited conduct that occurs on campus and in programs and activities, as well as off-campus conduct between members of our community.
Q; Why have different university procedures and Title IX procedures?
A: IU's sexual misconduct policy has been in place for more than five years, and we've made gradual improvements through feedback from our IU community, as well as identifying and implementing best practices. We did not see that new Title IX regulations brought added value with the new process provisions.
The new regulations allow universities to address sexual misconduct that falls outside Title IX's jurisdiction through other processes, and that's what we did with our policy and the different procedures. We made sure we could still address some complaints where necessary, even if Title IX law doesn't apply.
A review of our sexual misconduct cases investigated in the past year shows that a significant number of them would fall outside Title IX jurisdiction. So by maintaining our existing university sexual misconduct procedures to investigate and adjudicate those cases, we will be serving our community best.
Examples of those cases could include when the alleged misconduct occurred between students in off-campus housing, or in a university program outside of the U.S., or a complaint is made by a former student or employee, or when sexual harassment meets our existing standard, but not the higher Title IX definition.
Q: Will we still have "responsible employees"?
A: While the Title IX regulations don't use this term, IU's policy has and will continue to maintain the responsible employee concept and structure for reporting sexual misconduct.
We have found our reporting structure to be very valuable to coordinate outreach and follow-up to those in our communities who may be experiencing sexual misconduct. Reporting ensures that they receive prompt outreach from those trained in these areas, and have access to information about available resources on and off campus, as well as an opportunity to learn more about our processes. We have had our current process to identify and train responsible employees annually in place for several years, and we do not want to retreat from promoting an environment in which sexual misconduct is taken seriously and individuals receive outreach and support from designated and appropriately trained officials on each campus.
In addition, the policy also adds reporting obligations for employees with teaching responsibility or supervisory authority within the university, to report incidents of discrimination or harassment to their designated campus equity official.
Q: How will the interim policy and procedures apply to current and new cases?
A: The interim policy's effective date was Aug. 14, 2020. The procedures in the interim policy will apply to reports the university receives as of the effective date. Investigations already underway will continue to follow the procedures in place when the investigation was started.
Q: What's next?
A: We will continue to engage further with students, faculty and staff to gather feedback over this year. And because the policy is interim, we can consider that feedback when implementing the final policy.
Anyone interested in providing feedback can submit comments via policies.iu.edu. During the 2020-21 year, the Office of Institutional Equity will work with campuses to provide opportunities for the community to learn more, ask questions and provide feedback.
Individuals are encouraged to contact their campus-based equity and deputy Title IX coordinators with questions or to report a concern. Contact information for those individuals is located at the bottom of the policy under "additional contacts."