BLOOMINGTON, Ind. – The National Science Foundation has awarded Indiana University a $2.25 million grant to establish a scholarship program in the growing and critical field of cybersecurity on the Bloomington campus. A $250,000 grant from the U.S. Department of Defense's Office of Naval Research will also establish a Cyber Reserve Officers Training Corps program at IU to pair ROTC cadets with cybersecurity faculty to conduct research.
The two grants secured through the collaboration of numerous academic schools and programs at IU are evidence of the university's global leadership in applied, interdisciplinary training, which prepares graduates to tackle a wide range of emerging cybersecurity threats and electronic warfare.
The goals of the NSF's CyberCorps: Scholarship for Service program are aligned with the U.S. National Cyber Strategy to develop a fully capable cybersecurity workforce.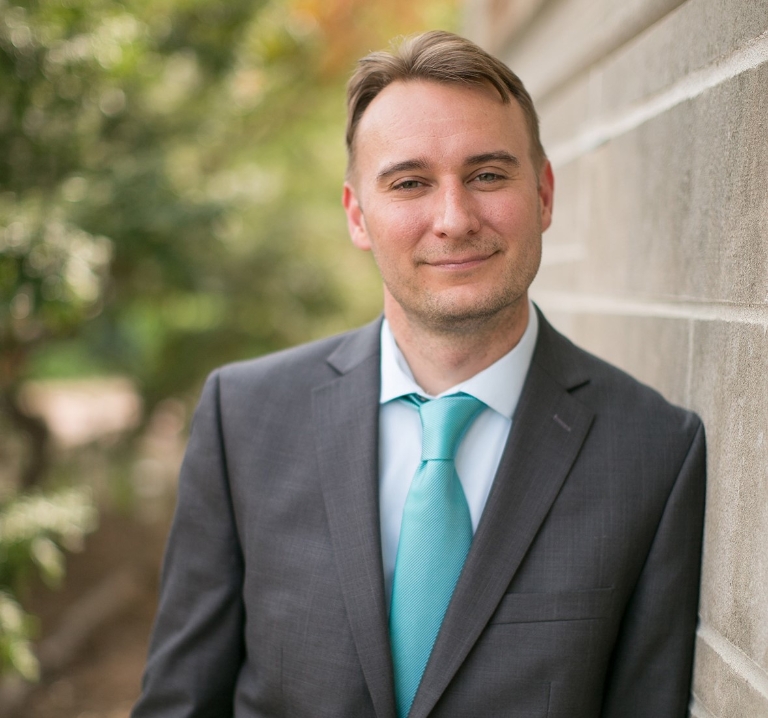 Combining IU's holistic, world-renowned academic curriculum with real-world internship experiences at state-of-the-art cybersecurity operations facilities at IU and across Indiana, the IU cybersecurity scholarship program and the Cyber ROTC program will produce a strong pipeline of graduates skilled at protecting vulnerable networks, intellectual property, and personal information from attacks and unauthorized access.
"IU's model of combining interdisciplinary cybersecurity education with real-world practical experience will produce cybersecurity leaders uniquely situated to address pressing government workforce needs," said Scott Shackelford, executive director of the Ostrom Workshop, chair of the Cybersecurity Program at IU, and the principal investigator on both grants. "We are especially pleased to prioritize the recruitment of students from underrepresented groups in these new scholarship programs, which will help promote a more diverse and inclusive cybersecurity workforce."
The CyberCorps program reflects a pioneering collaboration between the Luddy School of Informatics, Computing and Engineering; the Kelley School of Business; and the Maurer School of Law. In exchange for their pursuit of degrees in this area, students will commit to spending a comparable amount of time working in state or federal service.
A consortium of faculty from the Luddy School, the Hamilton Lugar School of Global and International Studies, the College of Arts and Sciences, and the Kelley School, all at IU Bloomington, secured the $250,000 Department of Defense grant. The goal of the Cyber ROTC program is to expose participants to Navy and Marine Corps STEM skills, content, careers, facilities and personnel while growing a capable and trained military workforce with the skills to defend against emergent cyber and electronic warfare threats.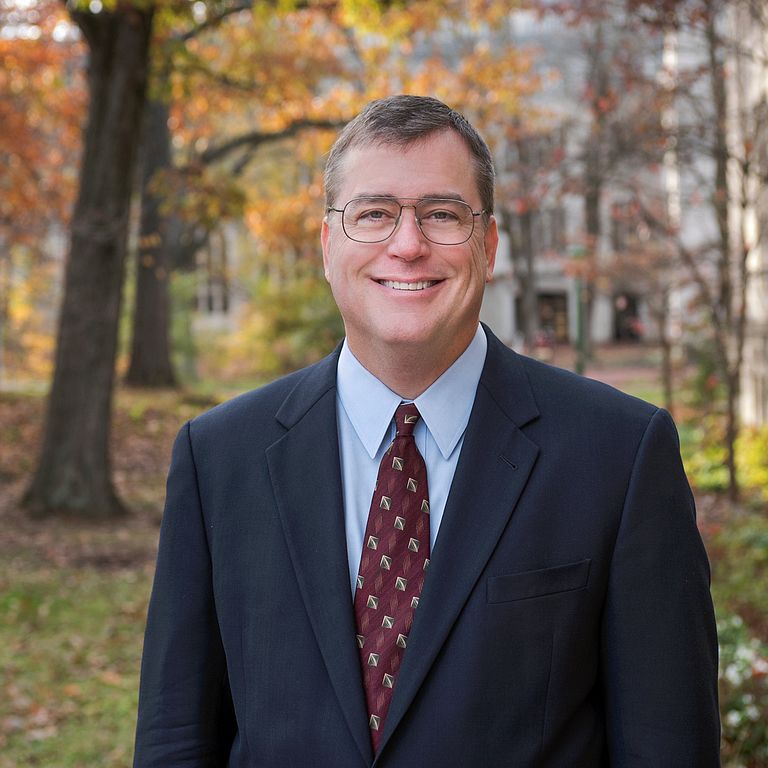 "Since launching in 2017, the IU Cybersecurity Risk Management Program has grown quickly to include an array of new classes and opportunities for our students, including the IU Cybersecurity Clinic, focusing on critical infrastructure protection, paid internships and dedicated mentoring opportunities from members of the IU Cybersecurity Advisory Council," said Shackelford, also an associate professor of business law and ethics at Kelley. "We are thrilled to add CyberCorps to this list and honored to be one of the first universities in the nation to host this groundbreaking Cyber ROTC program."
CyberCorps scholarship
The CyberCorps: Scholarship for Service program will support 16 IU students over five years: three graduate students in the Cybersecurity Risk Management Program, seven master's students in the Secure Computing Program at Luddy, and four B.S. and two Ph.D. computer science students in security-related areas.
Students in the CyberCorps program will gain experience via internships with one of IU's cybersecurity organizations, including the OmniSOC, the NSF Cybersecurity Center of Excellence, the Research and Education Network Information Sharing and Coordination Center, the Center for Evaluation, Policy and Research, and the newly formed Cybersecurity Clinic.
The grant itself will be managed by the Ostrom Workshop, which has a rapidly developing expertise in both cybersecurity and data governance, and is home to the IU Cybersecurity Clinic. Working with program leadership, the Center for Evaluation, Policy and Research at IU will provide both formative evaluation for program improvement and summative evaluation to best understand the program's impacts on intended goals.
Kapadia and Von Welch, acting associate vice president for information security, will be co-investigators.
Cyber ROTC program
The collaborative Cyber ROTC program will support 10 undergraduate student participants and five paired graduate mentors in applied, faculty-guided research experiences that will focus on communications and networking, computational methods for decision-making, data science and analytics, sensors and sensor processing, supply chain cybersecurity, and machine learning, reasoning and intelligence.
The program's partners include the National Security Innovation Network, IU's Army and Air Force ROTC programs, and the Center for Evaluation, Policy and Research at IU, as well as the Ostrom Workshop's Program on Cybersecurity and Internet Governance and the Center for Applied Cybersecurity Research.
What they're saying
"The Luddy School is known as an innovative leader in computing and for its top-ranked cybersecurity program. Our strength in secure computing will allow students to enter the workforce with the tools they need to succeed and secure our nation's cyberspace. The CyberCorps: Scholarship for Service program is a fantastic opportunity for our students to make a positive and immediate impact in this important area." – Apu Kapadia, associate director of secure computing in the Luddy School
"These programs provides critical academic and real-world experiences that will better prepare the next generation of leaders in cybersecurity. This collaboration, combined with IU's already leading-edge cybersecurity program, reinforces the university's commitment to addressing one of the most urgent and growing threats of this century." – Fred H. Cate, IU vice president for research
"This grant puts IU at the vanguard of preparing our students for national service relevant to cybersecurity. It allows our students to get involved in applied research working alongside faculty while training a capable military workforce with the skills needed to defend against an array of emergent cyberthreats." – Isak Nti Asare, associate director of the Cybersecurity and Global Policy program and Cyber ROTC program manager for the grant
"This project is a great example of the kind of collaboration with multiple disciplines that is such a big part of our research at the Luddy School. Our school is already world renowned for its security program, and we're looking forward to playing our role in training the next generation in such a critical area." – Esfan Haghverdi, executive associate dean for undergraduate education at the Luddy School and one of the co-principal investigators on the Cyber ROTC effort
IU Research
IU's world-class researchers have driven innovation and creative initiatives that matter for 200 years. From curing testicular cancer to collaborating with NASA to search for life on Mars, IU has earned its reputation as a world-class research institution. Supported by $854 million last year from our partners, IU researchers are building collaborations and uncovering new solutions that improve lives in Indiana and around the globe.