INDIANAPOLIS – The Galleries at the Herron School of Art and Design at IUPUI will reopen Sept. 2 after a temporary closure in the interest of public safety, with a new suite of exhibitions and precautionary measures to ensure an enriching and safe experience for all visitors.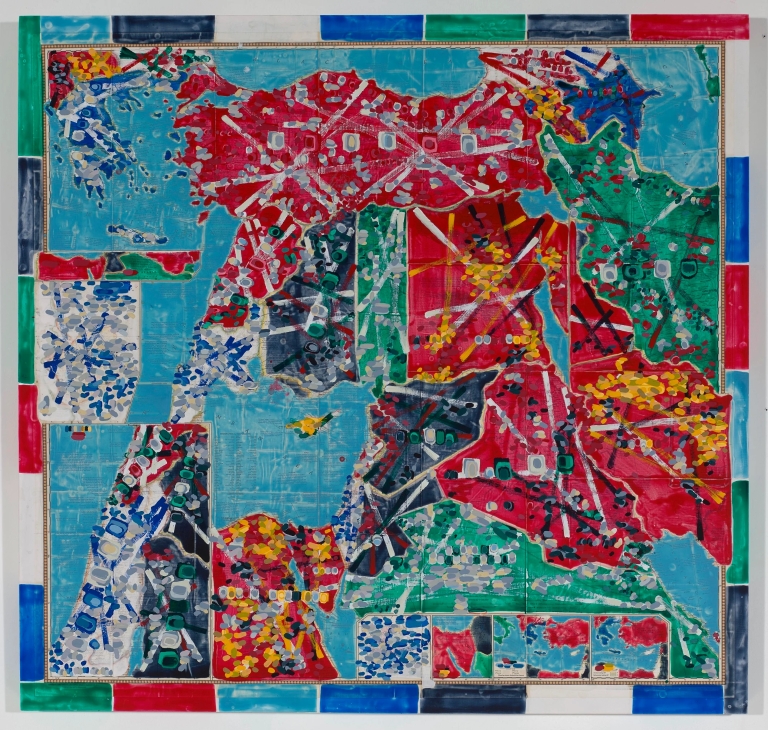 Health and safety measures include, but are not limited to, reduced capacity for each gallery, hourly sanitization of high-touch areas and rigorous after-hours cleaning. In addition, campus and gallery visitors are required to wear face masks and practice physical distancing in order to protect the IUPUI community.
"The arts are of great importance not only to our students, faculty and alumni, but also to the resilience of each and every one of us as we navigate these difficult times. In particular, these exhibitions encourage unity by promoting dialogue on individual and shared human histories and experiences," said Greg Hull, dean of the Herron School of Art and Design.
"We look forward to reopening the galleries in accordance with state and federal regulations and making our guests feel welcome, comfortable and inspired."
The three new exhibitions, "Dan Mills: Human Topographies," "Donna Ferrato – Holy" and "Jana Harper – Moving with the Land, Listening to the Ancestors," will remain on view through Oct. 17. More information about these exhibitions is forthcoming.
This fall, the exhibitions will also be made available as virtual 360 tours, and gallery events will be online.
Herron's exhibitions are free and take place in Eskenazi Hall, 735 W. New York St. Adjusted gallery hours are 11 a.m. to 5 p.m. Monday through Friday, 11 a.m. to 8 p.m. Wednesdays and noon to 5 p.m. Saturdays. Group visits must be arranged in advance by emailing hgallery@iupui.edu.
Visit HerronGalleries.org for more up-to-date information on health and safety protocols, exhibitions, talks, gallery hours, and parking.
About the Herron Galleries
Since 2005, the galleries at the Herron School of Art and Design at IUPUI have served as a vibrant site of exploration, participation and learning. Herron's galleries continue to be an innovative educational forum for diverse audiences by providing direct and meaningful encounters with art and artists through a wide range of curatorial projects and public programming.
Fall 2020
Indiana University welcomes students, faculty and staff to the fall semester. The university has provided safety guidelines, an academic calendar, FAQs and campus-specific guidance for move-in, testing, teaching and learning at fall2020.iu.edu.