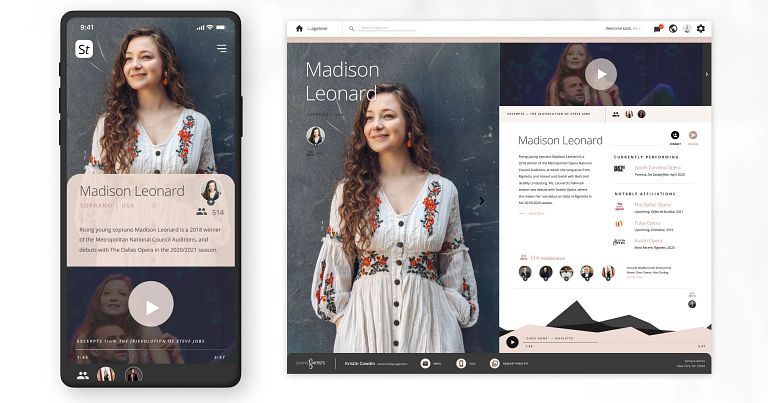 After navigating the tedious process of applying for auditions as an opera singer, Jennie Moser saw an opportunity to transform how performing artists promote themselves and land jobs.
Moser, a graduate of the Indiana University Jacobs School of Music, founded Stagetime, an online talent-showcase platform that helps performers market themselves and find audition opportunities. The company has attracted $210,000 in investments from members of the IU Angel Network and the Flywheel Fund, a newly launched member-managed fund in Bloomington, Indiana. Moser is Stagetime's CEO.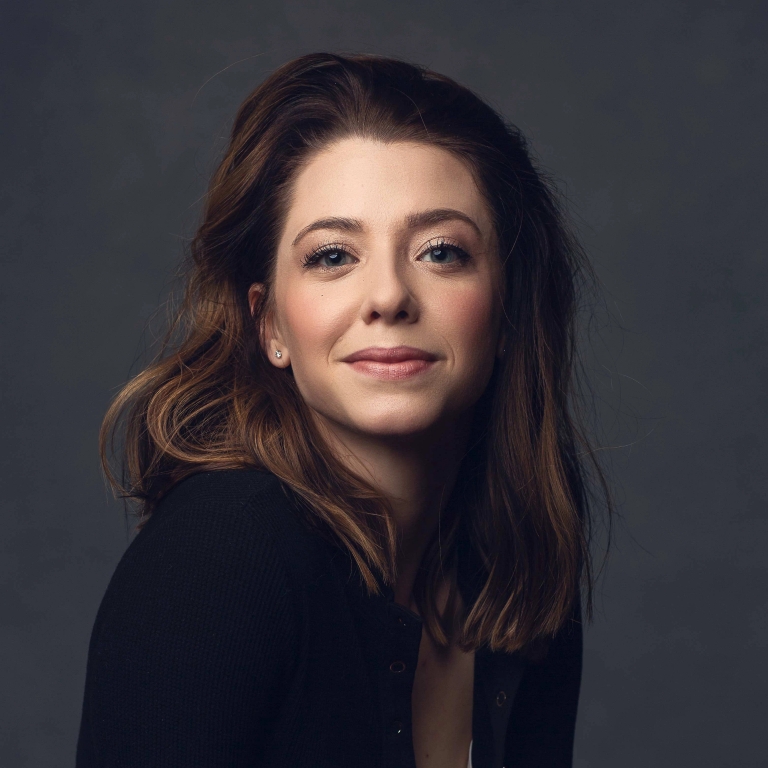 Moser said performers apply for up to 50 jobs per year, often booking them years in advance.
"Performers cannot adequately portray their level of talent on a piece of paper or in an online job description," she said. "Stagetime helps them consolidate the myriad disjointed tools they currently use to display their talents, grow their networks and advance their careers, which currently includes all major social media platforms, personal websites and professional CVs."
Stagetime offers a customized online profile to feature photo, audio and video files and provides networking connections between artists and talent managers.
"We listened to our peers, who wanted to share career news and leverage their networks on a professional platform via accessible, affordable technology," Moser said. "Instead of highlighting corporate job titles and educational pedigrees, Stagetime was built for media-rich professional narratives and celebrates the dynamic nature of a creative gig economy."
Stagetime is also helping artists plan their recovery from the COVID-19 economic shutdown. Many venues are booking acts into 2023, but with the reduced capacity to audition in person, Stagetime allows users to create a customized online profile that can be easily updated and shared with their agent or a booking manager. The platform is a more-affordable alternative to designing and maintaining a personal website, which may not be obtainable for new or emerging artists.
Jason Whitney, executive director of the IU Angel Network, praised Moser for her entrepreneurial skills.
"Stagetime presents a unique opportunity for the dedicated performing-arts community to promote, invest in and advocate for this exciting tech platform born out of the illustrious IU Jacobs School of Music," he said.
The investment from the IU Angel Network will position Stagetime to begin onboarding the 700-plus waitlisted users and make key hires for product management and customer success. Moser said this investment will greatly impact the company.
"Amidst all of this year's uncertainty, this investment secures Stagetime well into 2021 and provides the technical personnel and marketing infrastructure needed to capture the strong interest we have been fielding while beta-testing the platform," she said. "Beyond the financial advantages, having these members of the IU Angel Network assert their confidence in Stagetime via this investment is invaluable and gives us a remarkable network of resources with which to confidently move forward."