As home to the largest medical school in the country, as well as leading voices in medical research and clinical care, Indiana University didn't have to look far for expert guidance in response to the COVID-19 pandemic.
At the request of IU President Michael A. McRobbie, the university formed its Medical Response Team for COVID-19 over the summer to plan and implement ongoing health and safety strategies to protect students, faculty and staff and to help campus leadership make decisions informed by expert analysis and knowledge of clinical care and public health.
With the fall semester now in full swing, the team meets daily and regularly reviews data and reports on a multitude of factors – including testing results, contact tracing efficiency and response, outbreak mitigation efforts, and logistical concerns – that help IU take swift action to limit the spread of COVID-19 among students, faculty and staff.
"All decisions are viewed through the lens of a composite of metrics that attempt to understand the internal burden of disease, the external burden in the surrounding communities, how effective we are at controlling the virus locally and the availability of resources to keep the IU community safe," said Dr. Cole Beeler, an IU School of Medicine faculty member and one of three physician leaders of the IU Medical Response Team. "We are working every day to make sure IU can continue to provide the education and research services that our students and state rely on us for as safely as possible."
The overall work of the Medical Response Team is divided into three areas: symptomatic testing, contact tracing and mitigation testing. Each area has its own leader and core team members responsible for coordinating COVID-19 prevention and mitigation efforts across all campuses.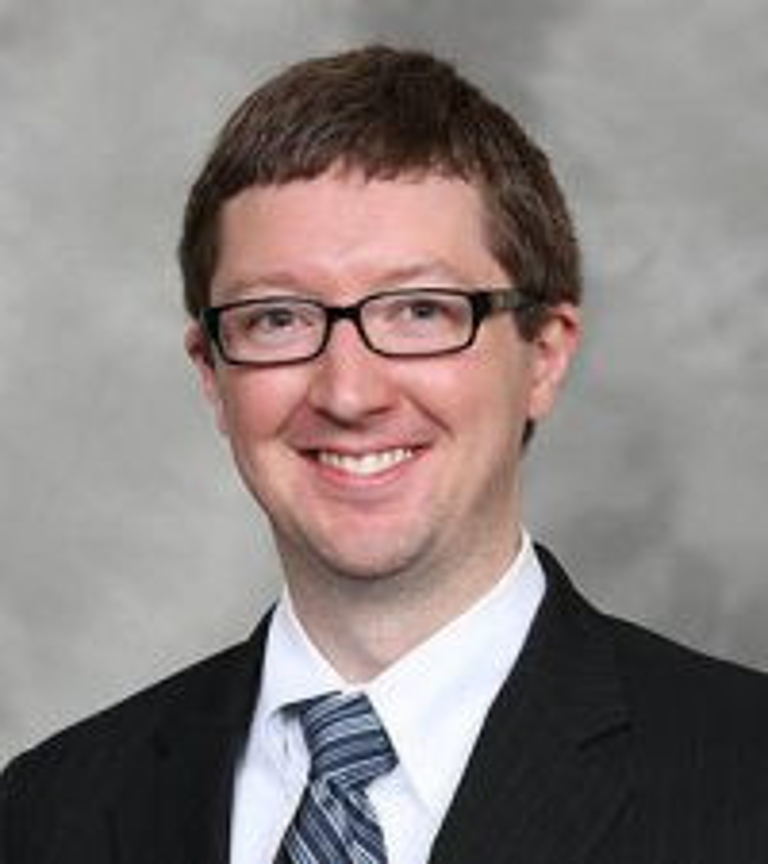 Symptomatic testing
Beeler is the director of symptomatic testing for the IU Medical Response Team. He is also an assistant professor of clinical medicine in the Division of Infectious Diseases at the IU School of Medicine and medical director of infection prevention at IU Health University Hospital in Indianapolis, where he cares for patients and has a clinic.
Beeler, who grew up in Indiana, completed his college, medical school, residency and fellowship training at IU.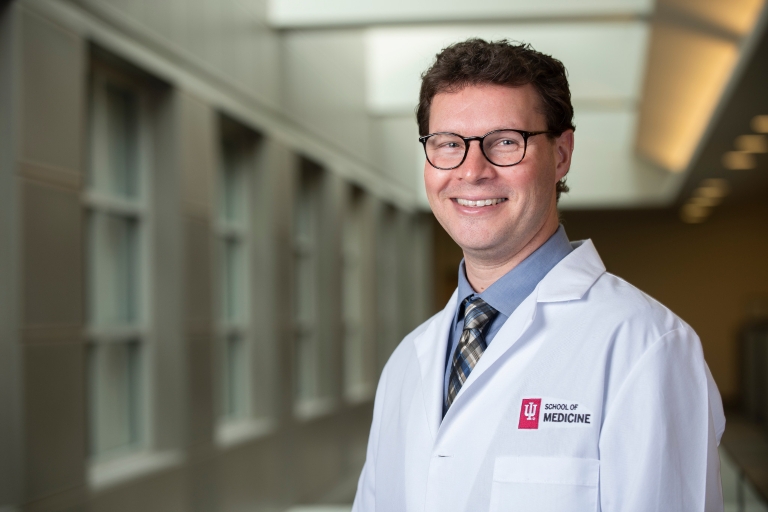 Contact tracing
Dr. Adrian Gardner is the director of contact tracing for the IU Medical Response Team. He is also associate dean for global health at the IU School of Medicine, as well as director of the IU Center for Global Health and executive director of the Academic Model Providing Access to Healthcare Consortium of North American academic health centers.
Gardner earned his medical degree from Brown University, completed a fellowship in infectious diseases at Beth Israel Deaconess Medical Center in Boston, and earned a Master of Public Health from the Harvard School of Public Health.
He joined IU in 2012 as the executive field director of the AMPATH Consortium and was based full time in Eldoret, Kenya, for seven years. During his time in this role, Gardner worked closely with Kenyan program leadership to make strategic investments and policy decisions to improve community health, provide the best care for patients and control infectious diseases such as HIV.
Mitigation testing
Dr. Aaron Carroll is director of mitigation testing for the Medical Response Team. He is also a Regenstrief Foundation Professor I, associate dean for research mentoring, a Bicentennial Professor and professor of pediatrics at the IU School of Medicine. Carroll is a health-related research writer for The New York Times and blogs on health research and policy at The Incidental Economist.
Carroll completed medical school at the University of Pennsylvania, a residency at the University of Washington and a fellowship through the Robert Wood Johnson Foundation Clinical Scholars Program.
Working together to keep IU safe
These physicians, along with those on their core teams and IU leaders, review data and the current status of symptomatic testing, contact tracing and mitigation testing multiple times a week to ensure the university is operating in a way that keeps its students, faculty and staff as safe as possible.
"There's never one thing we're focused on; it's always a number of metrics and data sets," Beeler said. "With a pandemic and a complex population like IU, one number or metric could never tell us the whole story. It's reviewing all the pieces we've put in place to manage the pandemic and seeing how each is performing individually but also how they're working together. It's this full picture with all of these moving parts that we use to determine if a change would need to be made for the health and safety of the university community."
IU maintains a COVID-19 dashboard that includes data, reviewed by the Medical Response Team, on mitigation testing and symptomatic testing. It's this data, along with the Medical Response Team's analysis, that allows IU to evaluate health and safety and adjust the university's strategy in order to minimize the spread of COVID-19.