EDITOR'S NOTE: As of Sept. 11, IU will update its COVID-19 testing dashboard on Wednesdays to provide a more complete picture of testing results. This will allow the university to include more test results from the week prior, as complete data becomes available in IU's systems. It will also give IU's public health experts more time to analyze these results and share important context.
Indiana University has launched a public dashboard to share results from the university's COVID-19 testing. The dashboard, which will be updated weekly on Mondays, includes results from symptomatic testing as well as IU's robust mitigation testing program on all campuses.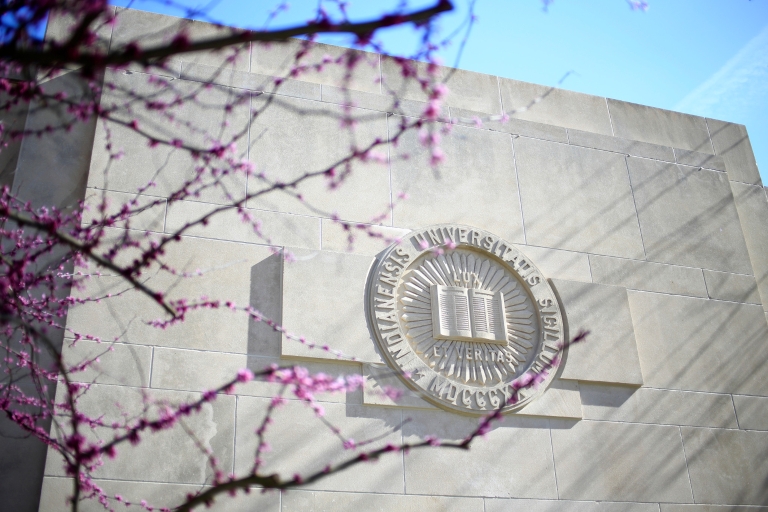 Guided by science, data and nationally recognized experts, IU's expansive, multi-tiered testing program is the cornerstone of the university's Fall 2020 plan to allow in-person activities, maintain the health and safety of the IU community, and minimize the spread of COVID-19 on its campuses and surrounding areas.
"All decisions related to how education is delivered should be guided by sound data that highlights the stressors that the virus can put on our community," said Dr. Cole Beeler, director of symptomatic testing with IU's Medical Response Team and assistant professor of infectious diseases with the IU School of Medicine. "As trends develop, interventions are made in real time by our outbreak mitigation team to counter shifts in viral epidemiology. This check-and-balance system aims to keep us afloat as other areas are drowning."
The dashboard gives IU students, staff and faculty and members of the public the most full and accurate picture of testing results. Experts said this is best done via a seven-day rolling average; because IU receives its data in several chunks throughout the week, a daily update would not provide the best picture.
The dashboard shows IU's overall positivity rate for all campuses, or visitors can use a dropdown menu to find data for a specific campus. It also has a chart of weekly trends for symptomatic testing. Since those individuals are being tested because they are already suspected to be infected, the percentage testing positive will be much higher for symptomatic testing than it would be if all types of test results were reflected.
IU's COVID-19 dashboard also includes links to state and national data.
Mitigation testing, which involves a saliva test, continues to be conducted at on-campus sites. The university has set a goal of collecting more than 10,000 test samples weekly across all campuses, meaning that members of the IU community are likely to be tested multiple times over the semester.
Mitigation testing is not random. Populations at a higher risk of community transmission, such as in residence halls and other places with congregate living spaces, will be tested more often.
Individuals selected for mitigation testing will receive an email notifying them of their selection, how to schedule their test and additional information about the testing process.