In the past six months, the world has battled a crisis that has consumed the nation and changed the way we live. But the U.S. is not battling only one crisis. Before the COVID-19 pandemic upended our worlds, millions of Americans were battling the addictions crisis – a crisis that hasn't gone away and, in some cases, has gotten worse due to the pandemic.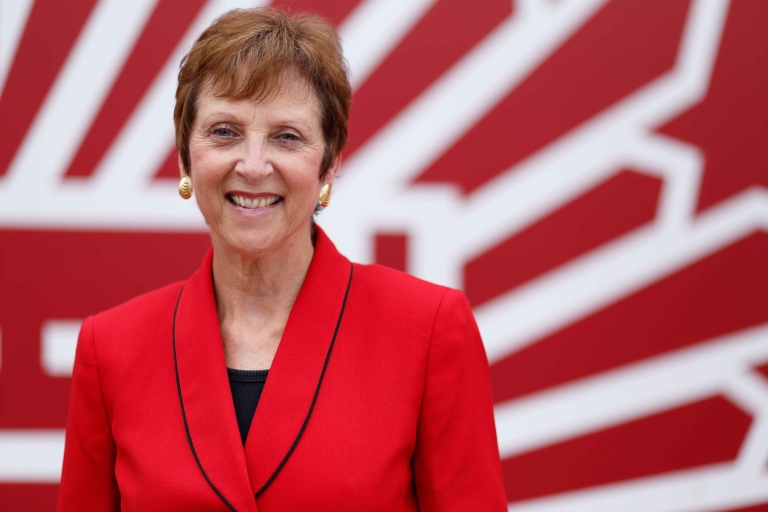 Through Indiana University's Responding to the Addictions Crisis Grand Challenge, IU researchers have remained strong in their efforts to combat an issue that impacted more than 20 million people in 2018. As we mark National Recovery Month, I wanted to share some of the Grand Challenge's successes as a reminder that there is still so much work to be done to help the millions of people, and their families, who are dealing with a substance use issue.
Since joining forces with Gov. Eric Holcomb, IU Health and Eskenazi Health more than two years ago, the Responding to the Addictions Crisis Grand Challenge has partnered with community and state partners to address educational and training opportunities, prevention and treatment options, policy and law, and the economic impact of the addictions crisis.
We have trained hundreds of front-line workers and future workers throughout the state through various projects, including the CARE Plus project and the Comprehensive Pain Assessment Clinic. CARE Plus connects pregnant women and young mothers who have substance use issues to community health workers and other resources. So far, the Comprehensive Pain Assessment Clinic has trained 34 students and helped 93 patients better manage pain.
The Grand Challenge has helped hundreds of Indiana teens involved in the criminal justice system get screened for substance use issues and referred to treatment through the Improving the Substance Use Care Cascade in the Juvenile Justice System project. The project has implemented screenings at the time of a youth's intake into the system and has trained 55 case managers to offer referral and treatment options.
We've enrolled more than 160 school-age students in the Indianapolis area in school-based therapy to help youth at risk for substance use. Of those in the program, 85 percent said the program affected their schooling in a positive way and almost all said it improved their communication with teachers and fellow classmates. Additionally, 55 percent of students said the program has positively affected their grades, teaching them valuable skills to help them focus in class and prioritize their academics.
We have launched eight Extension for Community Healthcare Outcomes projects, including hubs around integrated pain management, Indiana Communities Advancing Recovery Efforts and LGBTQ+ Care, that are connecting frontline workers with experts throughout the state. These free, virtual hubs help local health providers build greater capacity to treat addiction-related health problems by connecting them with area experts and others in their fields.
On campus, we have created a certificate and master's track in addictions counseling and an online certificate that will teach students entering the mental health professions how to recognize and respond to addiction. We have also created a research-based group counseling program for college-age people who identify as being in recovery for a substance use disorder.
Our researchers have brought an expertise and drive unmatched by others, but we have not done this alone. We are partnering with more than 130 business, nonprofit and government entities in 31 counties.
When the pandemic hit, our researchers continued to provide services and support to one of our country's most vulnerable populations, and they have used their work to study the impact of COVID-19 on those with substance use issues.
While there is still more work to be done, I am proud of the milestones we have achieved through the Responding to the Addictions Crisis Grand Challenge. We look forward to continuing to work with our policy makers, heath systems, educators and other partners on the ongoing fight of this persistent crisis.
Robin Newhouse is dean of the IU School of Nursing and lead investigator for Indiana University's Grand Challenge: Responding to the Addictions Crisis.