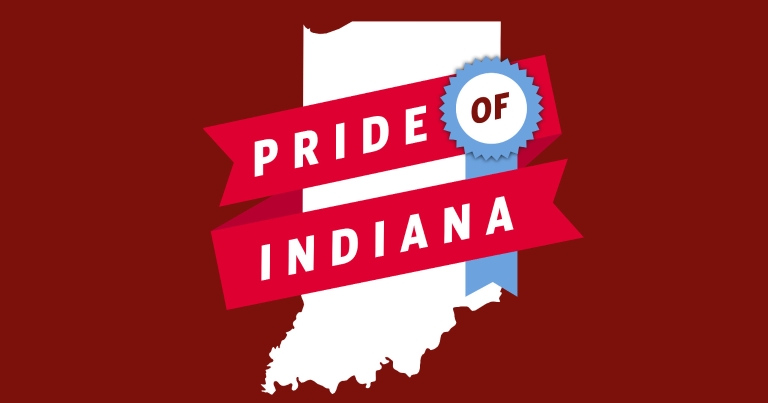 Pride of Indiana is a regular feature in Inside IU where Indiana University faculty and staff can recognize their colleagues for IU-related work they've done that goes above and beyond their job duties or responsibilities.
Submit a Pride of Indiana shout-out for a colleague who makes a difference in your department.
IU Bloomington
UITS Support Center, whose nominator wrote: "Thank you for the UITS Support Center. I know that I have called them a couple of times this week already with issues surrounding working from home. They have been extremely helpful, patient and kind. The consultant I spoke to this morning and I discussed their increased call volume as we were waiting for my computer to reboot. THANK YOU for the great service you are providing."
Jeremy Bennett, of the College of Arts and Sciences' Department of Biology, whose nominator wrote: "I would like to personally thank Jeremy Bennett for his hard work and efforts for biology staff and for his tireless enthusiasm the past several months. Jeremy has gone to the extremes to check on staff, keep us informed, provide resources to keep us motivated, and send links to continue our education and on many occasions funny memes to make us laugh. Jeremy tried to bring as much normalcy to our workdays/weeks that he could, and he did a great job! I'm sure he was so busy trying to make sure everyone was taken care of that he never thought about doing this for himself. I am extremely grateful to have Jeremy looking out for the best interests of staff and our entire department!
Lindsay Nash, of the Office of the Vice Provost for Research's Proposal Development Services, whose nominator wrote: "Lindsay, pandemic or not, creatively and patiently keeps her team organized, and we thank her for all her efforts! This past month, Lindsay found time to donate her baking talents to a Bloomington nonprofit she cares about; MidWay Music Speaks celebrates and connects women of all identities and non-binary people in music via promotion, empowerment and performance opportunities. In exchange for a donation, Lindsay and a friend baked and delivered boxes of very delicious, fancy cookies and raised a good amount of funds for MidWay!
IUPUI
Brent Gillespie, of the Office of the Vice President for Information Technology, whose nominator wrote: "It was my first week back working on campus, and the phones needed to be reconfigured so that I could answer the phones with my wireless headset and be able to have the phone ring in another office. I was clueless on how to do this. Brent spent almost one entire day and half of the next patiently explaining to me how to get the phones to work the way that I needed them to work. He helped to make my first week back on campus a stress-free event. His job knowledge is exceptional. His customer service is outstanding. Thank you, Brent, for all of your help!"
IU Southeast
Hannah Saxe, of the Office of Marketing and Communications, whose nominator wrote: "Hannah definitely goes above and beyond to produce great photo and video content for our campus. She's a perfectionist, and she always goes out of her way to ensure that any project she works on is the best it can be. We are all very lucky to have her at IU Southeast."