Access to LinkedIn Learning expands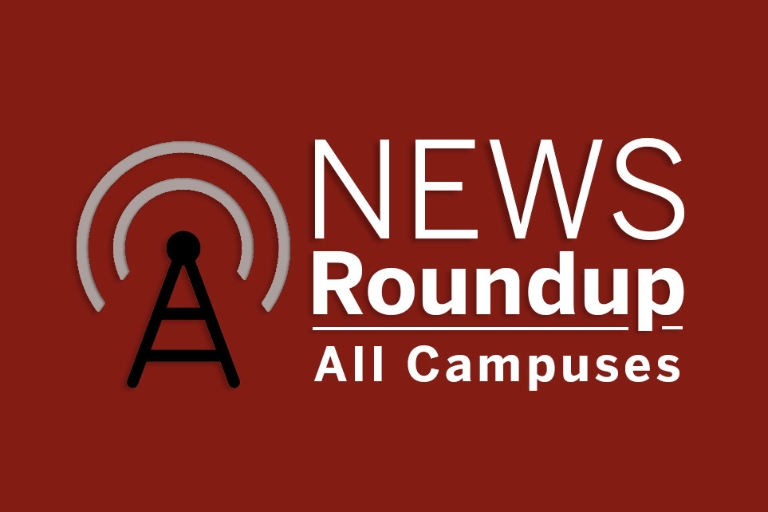 Indiana University Human Resources has expanded free access to LinkedIn Learning courses to all students, faculty and staff – including temporary staff – across all IU campuses.
In May, IU Human Resources provided access to full-time staff members to aid with professional and personal development and support IU-led initiatives such as employee engagement; diversity, equity and inclusion; core competencies; and Four Simple Actions for leaders. After a trend-setting adoption rate over the summer, the collection of more than 15,000 expert-led courses has also been made available to students and faculty.
Courses are available as a series of short videos that can be watched during periods of free time or spread out as needed. Some have interactive components, such as a quiz.
Users now can log in to LinkedIn Learning via One.IU. A quick-start guide is also available.
Of interest to staff:
Of interest to faculty:
Of interest to students:
IU health expert warns COVID-19 will linger well into 2021
Since March, COVID-19 has disrupted people's lives in the United States and around the world. The virus has forced people to isolate from others, caused many businesses to close and prompted some schools to switch to remote learning across the country.
While communities have eased restrictions, Dr. Aaron E. Carroll, director of surveillance and mitigation for Indiana University's COVID-19 Medical Response Team, said many Americans have a misconception that life will return to normal next year.
Carroll writes in a New York Times opinion piece that Americans will need to continue taking precautions through much of 2021, regardless of when a vaccine arrives. "Until we see convincing evidence that a vaccine has a large population-level effect, we will still need to mask and distance and restrain ourselves," he writes.
Alumni Association offers new, free member program
The IU Alumni Association has started a no-cost member program: IU Proud. It offers a basic level of core services and recognition from the IUAA.
IU Proud, a completely digital member program, includes core services such as:
Career and professional development resources.
An alumni email address ending in @alumni.iu.edu.
A digital subscription to the Indiana University Alumni Magazine and the monthly Alumni Insider e-newsletter.
Networking and mentoring opportunities through the Virtual Alumni Community.
To become an IU Proud member, alumni provide their current contact information to the IUAA. Recognition as an IU Proud member lasts for one year. To renew, members will update or verify their contact information.
Join the experts database to be a resource for news media and public
Amplify your expertise! The Indiana University experts database provides news media and the public with a searchable database to find individuals who can provide expertise on a wide range of topics. Faculty and staff can create profiles that highlight their ability to comment on breaking news, interesting trends or novel research, and IU experts are actively promoted to national media as news breaks.
Recent expert advisories include the effect of climate change on hurricane season, the vice presidential nomination and the pandemic job market.
Contact Mary Keck at marykeck@iu.edu for more information.
Professor rocks YouTube channel with original songs
Inside the classroom, Christopher Caruvana is known as an assistant professor of mathematics at Indiana University Kokomo.
Outside the classroom, he writes and records his own songs for his YouTube channel, and he performs at area restaurants, coffee shops and open mic nights.
Caruvana describes his style as "singer-songwriter," or Americana, a style that is a mash-up of various American music styles, including country, folk, bluegrass, roots-rock, R&B and roots-rock.
IU receives grant to improve educational attainment, talent pipeline
Indiana University has received a $5 million grant from Lilly Endowment Inc. to engage its leading-edge information technology expertise to improve the flow of students through Indiana's K-16 school pipeline into the state's workforce.
IU will receive funding through the endowment's Charting the Future for Indiana's Colleges and Universities initiative, which is helping Indiana's colleges and universities develop strategies to improve the educational attainment and career readiness of Hoosier students and build the state's intellectual capital.
IU's pharmaceutical pipeline holds hope for treating diseases
The Indiana University Innovation and Commercialization Office has published IU's current pharmaceutical pipeline of potential drug candidates. A total of 36 therapeutic technologies are under development for treating diseases such as cancer, metabolic disorders, autism and others – including two technologies directly linked to the fight against COVID-19.
IU ICO works closely with researchers and other stakeholders, overseeing all aspects of the technology transfer and commercialization process for advancing therapeutic technologies to market. Most of the products currently under development are part of IU startups.
State grant to IU helps improve remote learning in K-12 schools
The state of Indiana awarded Indiana University more than $2.7 million in grants from the Governor's Emergency Education Relief Fund to improve remote learning for K-12 schools.
Three funded projects will support Indiana teachers during the COVID-19 pandemic through the creation and curation of course materials, as well as additional training. One project is multicampus, and the others are specific to IU East and IUPUI.
IU Northwest brings pop-up arts events into communities
Indiana University Northwest is delivering the arts directly to residents across northwest Indiana with a collection of objects and artworks that encourage people to experiment and play, engage with their community, and interact with the School of the Arts.
The Mobile Arts + Action Community Lab is a free, traveling, pop-up modular exhibition system the School of the Arts will take on the road beginning this fall. It consists of eight free-standing birchwood modular structures.
The lab will provide a curated range of engaging hands-on experiences and activities, including visual, performance, moving image, historical, archival and sound presentations. It is intended to educate, spur discussion, stimulate community involvement and economic revitalization, and strengthen regional artistic and cultural connections.
Some areas where residents can see IU Northwest's Mobile Arts + Action Community Lab:
Oct. 1: Noon to 5 p.m., 5230 Hohman Ave., Hammond.
Oct. 16: Noon to 5 p.m., Third Street and Main Street, Hobart (coinciding with the Third Street Bridge ribbon-cutting).
To learn more, contact Lauren Pacheco at 219-981-5627 or lpachec@iun.edu.
IUPUC event discusses importance of diversity in economic development
IUPUC's Center for Business and Economic Development is continuing its popular Lead by Design series with "Unveiling the Bias." The online, interactive conversation centers on the importance of diversity to economic development, and how equity and inclusion are vital to achieving that goal.
The Zoom event, at 8 p.m. Oct. 13, is free, but registration is required.
The event will include presentations by the facilitators and breakout conversations, in which participants will dive deeper into the subjects presented.