BLOOMINGTON, Ind. – As nationwide health statistics continue to demonstrate the disproportionate impact the COVID-19 pandemic has on underserved communities, Indiana University is taking action to address the special needs of students from these communities who have returned to its campuses for the fall semester.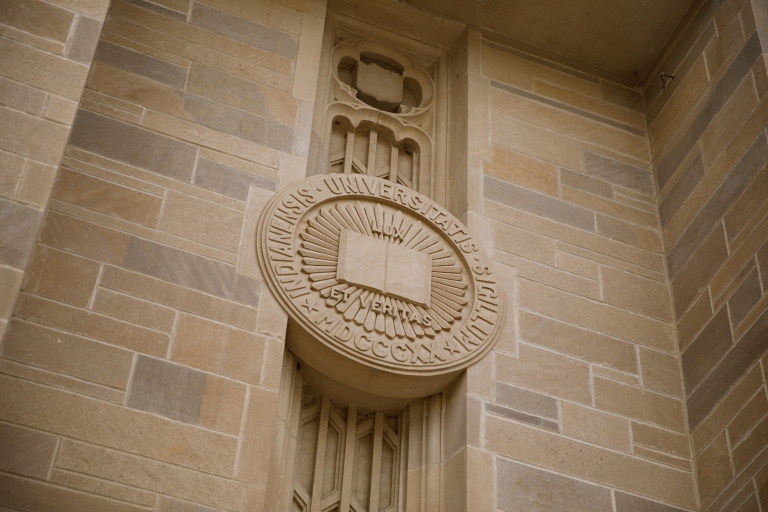 IU's newly established Pandemic Health Disparities Committee, announced in June by IU President Michael A. McRobbie, has unveiled a set of recommendations designed to more effectively support vulnerable members of the university community by broadening their access to important health and wellness resources such as mental health counseling and financial assistance to cover basic needs.
The committee's recommendations include:
Actively recruiting, training and retaining a diverse and culturally competent counseling staff.
Partnering with regional agencies and service providers to offer alternative counseling options.
Promoting mental health and well-being for students of color as a universitywide priority.
Providing funding for the fundamental necessities of vulnerable students, such as access to food, housing, utilities, technology, child care and employment.
About 15,000 IU students are Black or Hispanic.
"Thousands of students at Indiana University are from populations that have been disproportionately impacted by COVID-19 compared to the rest of the university population," said committee chair James C. Wimbush, IU vice president for diversity, equity and multicultural affairs; dean of the University Graduate School; and Johnson Chair for Diversity and Leadership.
"While there is much work to be done in our society to reduce the burden of COVID-19 on these students, these recommendations will help to ensure our campuses deliver essential health and wellness resources to a vulnerable segment of the IU community," he continued. "They also come at a pivotal time when IU's educational community is determined to enhance the impact of its efforts related to addressing social injustice, diversity and inclusion."
From the beginning of the COVID-19 pandemic in the U.S., data from the Centers for Disease Control and Prevention has shown that the disease disproportionally burdens people of color in terms of hospitalization and death rates.
To help address these inequities, IU created the IU Pandemic Health Disparities Fund, supported by $1 million from the IU Office of the President. The university then charged a programming committee, led by Wimbush, to provide recommendations on various components of the fund. The committee includes faculty and staff representing the areas of medicine, public health, psychological counseling, student services and other health sciences.
In formulating its recommendations, the committee was guided by four primary goals:
Protecting the health and safety of all students served by the university.
Supporting IU's current pandemic-response efforts.
Broadening available support mechanisms for students impacted by COVID-19.
Providing additional channels for students to pursue positive practices in mental and physical health.
"As the world changes, it requires us to continually reevaluate how we live up to the principles of diversity, equity and inclusion," said Lemuel Watson, associate vice president for diversity, equity and multicultural affairs, who was recently appointed to lead new anti-racist initiatives at IU. "For decades, Indiana University has been at the forefront of this work, striving for a more equitable, diverse and inclusive learning environment for people from all backgrounds. The work of the IU Pandemic Health Disparities Fund is an extension of that commitment."
Students can apply for support from the IU Pandemic Health Disparities Fund at diversity.iu.edu. Grant applications for mental health and well-being care for students of color will be made available to IU campuses by mid-September.
To learn more about the IU Pandemic Health Disparities Fund, contact the IU Office of the Vice President for Diversity, Equity and Multicultural Affairs at dema@indiana.edu or call 812-856-5708.