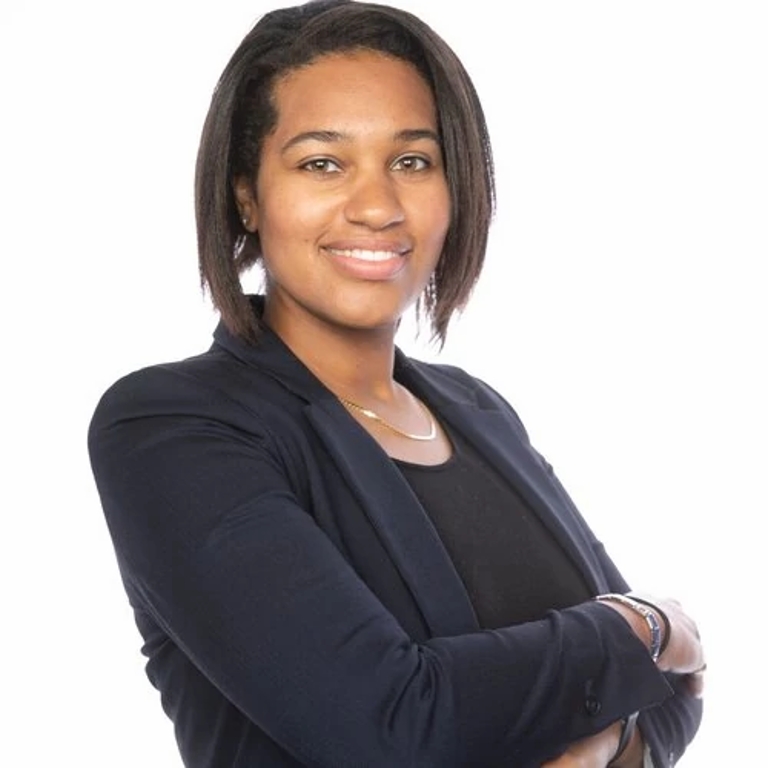 Indiana University Bloomington student entrepreneur Britain Taylor has a clear mission in mind for her team's startup.
"ShuffleMe is predictive software that brings self-awareness to social media users by tracking their mood daily," Taylor said. "It could benefit young adults who are active social media users and who are seeking help for mental health illnesses."
Taylor, who is a doctoral student in intelligent systems engineering, knew the COVID-19 pandemic had changed things on the campus. That made her uncertain as she prepared to return for the fall 2020 semester.
"The pandemic has caused everyone to shift gears and move online," Taylor said. "As an entrepreneur, I was uncertain whether there would be opportunities or resources available to continue working on my startup with my team."
Pre-pandemic resources
Travis J. Brown is senior executive assistant dean of innovation, entrepreneurship and technology in the IU Luddy School of Informatics, Computing and Engineering. He serves as director of the Shoemaker Innovation Center, a universitywide, student-focused resource that supports innovation and entrepreneurship, located in Luddy Hall 2150. The center houses The Shoebox, a student startup incubator, and hosts entrepreneurial talks and workshops to help students develop technical and business skills they need to implement their ventures.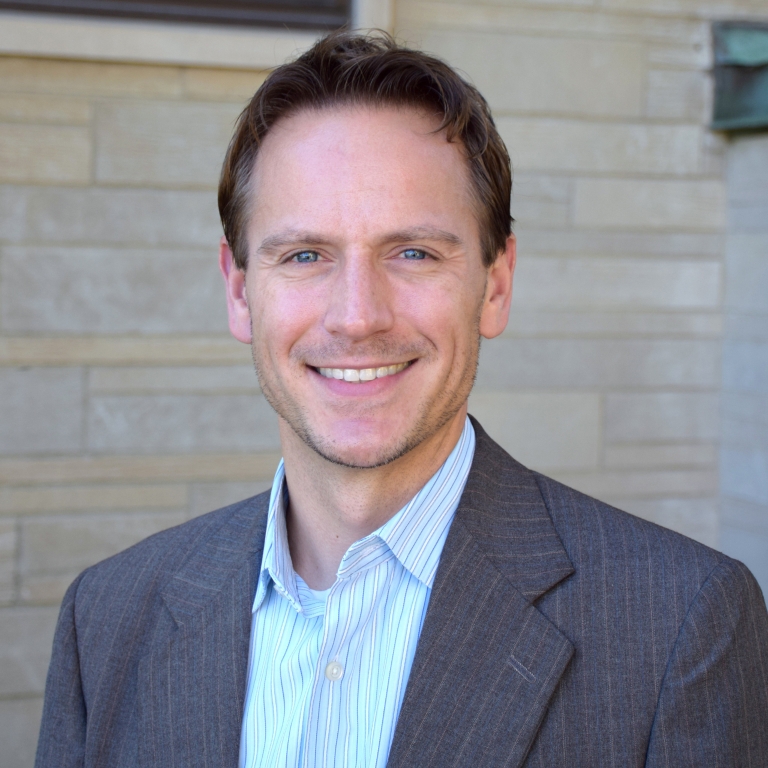 Before the campus moved classes online in the spring 2020 semester, Brown said the Shoemaker Innovation Center supported about 100 students who were part of the roster of 30 Shoebox client teams. The reach of innovation and entrepreneurial programs, however, is larger.
"If you include the students taking classes through the Luddy Innovation and Entrepreneurship Program, as well as students who met with me and the Shoebox staff, we have had several hundred students remain engaged in the programs I direct," Brown said. "In all cases, there has been increased interest and participation year over year."
Refusing to shut down
Strong student participation in innovation and entrepreneurial activities spurred Brown to keep resources available when learning went remote. The new realities brought on by the pandemic led to new methods of connecting students with those resources.
"None of the programming we had scheduled for students through the end of the spring, summer and fall semesters was canceled, short of using remote connections," Brown said. "This includes several courses taught through the Luddy School, as well as organizing the annual Cheng Wu Innovation Challenge and Fellowship, both of which foster student innovation.
"A positive outcome is that attendance at the fall 2020 Shoemaker Innovation Center Open House doubled, and the recent Shoemaker Scholars' Service Provider Showcase was well-supported by the entire campus community."
Maintaining community
Brown said that moving programming and other resources online has made it possible for students and advisers to remain connected.
"Keeping tabs on students and their well-being requires a shift in behavior, specifically in respect to putting more emphasis on digital platforms, such as Slack," Brown said. "While such platforms were nice luxuries prior to the pandemic, they were not critical for maintaining a sense of community."
And while there has been no diminished interest in programming from the Luddy School or the Shoemaker Innovation Center, Brown said students have been grappling with new emotional highs and lows because of the pandemic.
Resources for IU student innovators, entrepreneurs
"I have heartbreakingly witnessed students lose opportunities due to the pandemic, but have been re-heartened to witness students make effective use of the university's continued programming to re-establish their career trajectory and re-assert their ambitions," he said.
Taylor and her ShuffleMe team are clients of the Shoemaker Innovation Center. She said typical in-person networking in the incubator has transitioned to online communication and events, which are just as effective.
"Campus resources for us students who are innovators and/or entrepreneurs are still available, which has encouraged me to continue to work on ShuffleMe, despite previous uncertainties," Taylor said.
Taylor and her team have taken advantage of mentor sessions and funding opportunities offered through the Shoemaker Innovation Center. They also have worked with the Johnson Center for Entrepreneurship and Innovation.
"The fact that the majority, if not all, of campus resources for innovation have moved online and have been available to us students has been such an encouragement to keep going with innovative and entrepreneurial work," Taylor said.