The Hoosier Films Annual Festival is set to make its debut this month, after being postponed from its original date in March. Although the festival cannot be held in person, the show must go on. The festival will virtually screen 40 films from Indiana filmmakers and films shot in Indiana from Sept. 3 to 6.
"Being a graduate of IU myself, I love seeing what IU students can accomplish," said Meredith McGriff, CEO of Hoosier Films and membership director for the American Folklore Society headquartered at IU Bloomington. "I want students at IU and all around the state to know their work is valued here in the Midwest, and I'm excited for Hoosier Films to help them connect with more local audiences."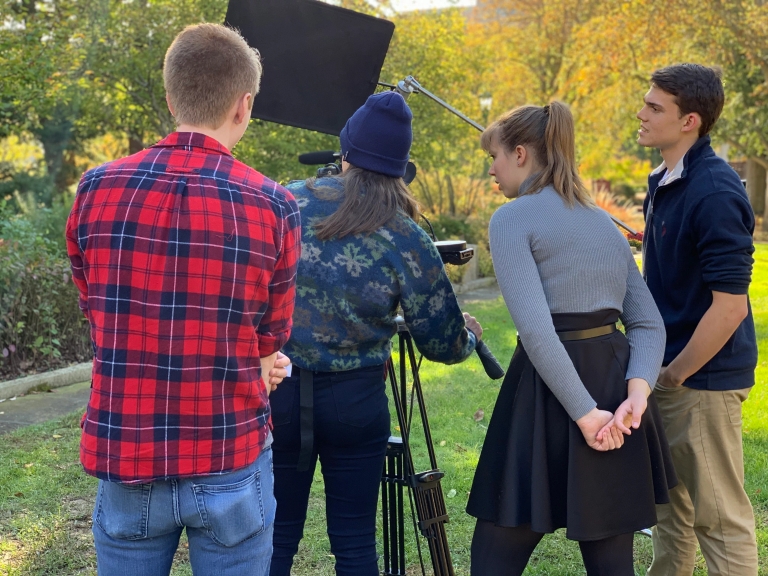 Hoosier Films is a multi-platform distribution company for films made in Indiana. The services include their streaming service, which will be available on Roku in one week, and their inaugural film festival.
Films were submitted online by the filmmakers and reviewed by a panel of jurors, McGriff said. Fifty percent of submissions were selected: 37 short films and three feature-length films in a variety of genres, including comedy, drama, sci-fi, horror and animation. A virtual awards ceremony will take place Sept 6.
Six films have ties to Indiana University, whether the directors attended IU or the movie was shot on campus. IU seniors Robert Mack and Clarisse Gamblin fit both of those categories with their film "Midnight in the Park."
"I've always loved movies," Mack said. "I've always loved filmmaking. You can see I'm obsessed with movies."
The Irvine, California, native is a history and ballet major, but he said he still wanted to get involved with film.
"I just decided I wasn't busy enough," Mack said. "I got way too much sleep."
And as for Gamblin, a Bloomington native, she has always adored movies, too, and she majors in cinema and media arts within The Media School, she said.
During her senior year of home school, Gamblin was planning to pursue ballet in college but changed to film instead.
"I really like doing dance and film collaborations because I get to sort of revisit my dancing past," Gamblin said.
Gamblin and Mack first worked together on a short film called "Shift" in 2018. The film focused on dancing, which is how Mack and other dancers got involved.
Fast forward to 2019, and Gamblin and Mack decided to co-direct "Midnight in the Park."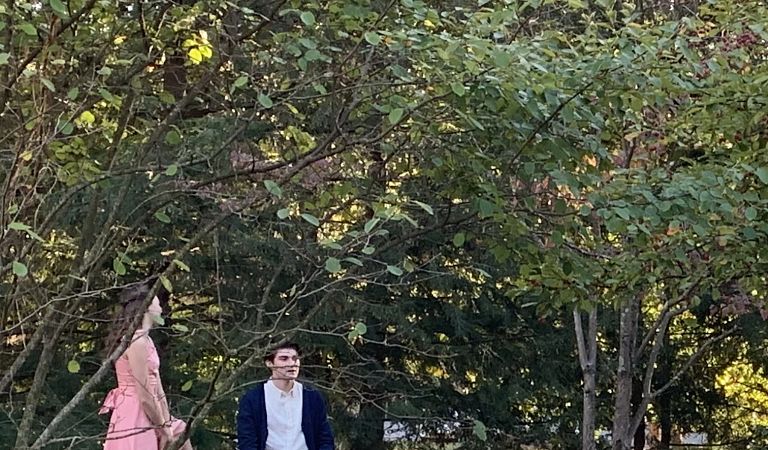 "I'm kind of coming up with a whole new idea about this kind of older, distinguished gentleman who's going back to a park where he and his late wife first met," Mack said as he recalled the idea for the film plot. "It goes through the history of their life together.
Mack said "Midnight in the Park" includes 13 actors: four ballet faculty members, two ballet students, two kids and five extras.
Since Gamblin and Mack's work on "Shift" was well-appreciated by the ballet faculty, Mack said he asked them to be in their new short film, and they happily agreed.
"There's a particular scene in it when the college-aged couple is dancing together, and it was sort of golden hour," Gamblin said. "It was on the verge of sunset, and we had some really beautiful shots of the sun filtering through the trees. Aesthetically, it's a really beautiful film."
Gamblin and Mack started the project at the beginning of the fall 2019 semester and concluded filming in October. They dedicated about three to four hours to the film every week and then 15 hours for filming day, Mack said.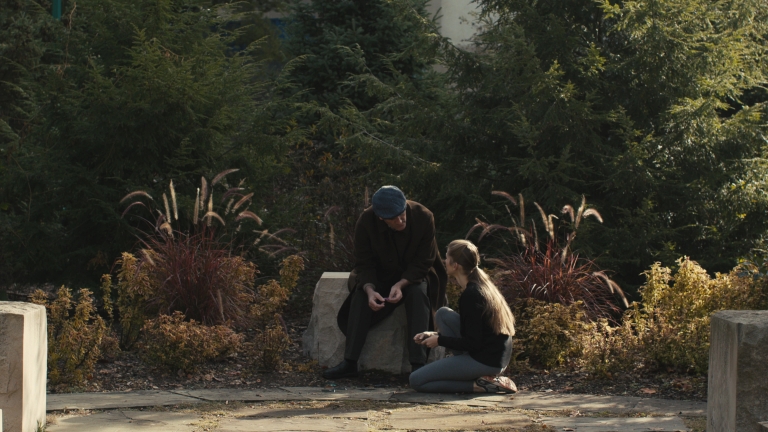 Gamblin and Mack were in a time crunch, since they needed the nice weather to shoot the movie. Showalter Fountain shut off in October, and Mack had to call and ask the people in charge if they could turn the fountain back on for their movie, which they did.
All of the crew members worked on the film for free, Gamblin said. However, Gamblin and Mack were given a grant in April to pay their composer and their entrance fees to film festivals.
"I love the whole process from pre-production all the way through," Mack said. "Anything can happen in the subsequent hours, but you just see everything come together.
The other Hoosier Films Annual Festival entries with IU ties are:
IU Bloomington graduate Riley Dismore directed and acted in "Rebel Girls."
Sam Mirpoorian – who directed two films in the festival, "Apple Under the Willow Tree" and "Sonnie" – received his bachelor's and master's degrees from IU Bloomington.
Jenna Ruiz, who directed "Singh," is an IUPUI student.
Helen Kingkade, director of "Songbird," graduated from the IU Bloomington Department of Theatre, Drama and Contemporary Dance.
Blueline Pictures' "Worth the Wait" is about the legacy of former IU soccer coach Jerry Yeagley.