IU Bloomington honored for commitment to diversity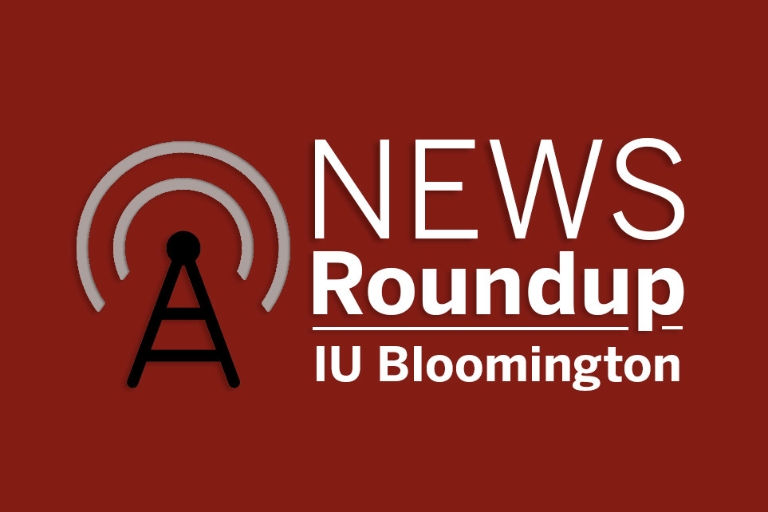 Indiana University Bloomington has been honored with the 2020 Insight Into Diversity Higher Education Excellence in Diversity Award and the Diversity Champion Award for its outstanding commitment to diversity and inclusion.
Some of the initiatives that made IU Bloomington stand out for the awards include:
21st Century Scholars Pre-College Academy: The academy's goal is to boost awareness of the scholarship and benefits, while closing the enrollment gap that exists in many counties between those who are eligible and those who register. The academy moved entirely online for the first time and experienced a surge in applicants during the spring semester.
GU2IU: Getting You to IU is a multiday recruitment program bringing underrepresented and minority prospective Ph.D. and Master of Fine Arts applicants to IU Bloomington to learn about programs and get a firsthand view of the campus and community.
Study abroad information sessions and student panels: In the 2019 academic year, the Overseas Studies and Scholarship Program, in partnership with other IU units, hosted 20 study abroad informational sessions, panels and workshops with close to 600 student attendees total.
Leadership program: The Diversity Leadership Conference is a student leadership event that provides a platform to address issues affecting various student communities.
American Talent Initiative: IU Bloomington joined with other top universities in the initiative, which is based on the knowledge that in any given year, at least 50,000 low- and moderate-income college-age students with the academic credentials to excel in the nation's most competitive colleges are not enrolled at one of the nation's top-performing institutions, where statistics show they are most likely to graduate.
Virtual lecture series focuses on race, law, equality
The Indiana University Maurer School of Law and the other Big Ten law schools are presenting a 12-week series of lectures relating to race, law, equality and other relevant issues starting today.
"Perspectives on race, law and equality: A speaker series offered by the Big Ten law schools" covers a wide range of topics, such as abolition of the police force and mass incarceration, and brings together – virtually – the nation's leading scholars.
The lectures all begin at 6 p.m. EDT.
Labor Day a paid holiday
Labor Day is Sept. 7, and classes will be in session for IU students and faculty. For staff employees it is a paid holiday, and they will generally be off.
Those required to work will be compensated according to the Holidays policy. For more details, view the policy (HR-05-30).
Keep your Zoom sessions safe
University Information Technology Services is urging faculty, staff and students to take steps to safeguard their Zoom sessions. Starting Sept. 27, Zoom is requiring a passcode or a waiting room for all meetings.
Some IU student groups recently experienced incidents of Zoombombing incidents. UITS can offer advice and information about safeguarding Zoom sessions to prevent uninvited guests from gaining access to such sessions in the future.
Faculty Tech Guide provides tools, resources
Technology is important to faculty, particularly at a time when physical distancing is a component of safety during the pandemic. University Information Technology Services is offering the Faculty Tech Guide to help IU instructors, researchers and scholars.
The guide offers tools and services for things such as teaching and learning, security, advanced computing and research.
Virtual 2-day conference to focus on innovation, commercialization at IU
The Indiana University Innovation and Commercialization Office will host a two-day virtual Zoom conference Sept. 17 and 18. The event is free, but registration is required.
Day 1 includes a session about an innovator turning her research into a multi-billion-dollar enterprise and a survey of the university's resources to support innovators interested in commercialization.
Day 2 includes a panel about when and how to pursue translational innovation, breakout sessions about industry partnerships and assessing faculty startups, and an overview of IU ICO's services.
IU directs some Greek houses to quarantine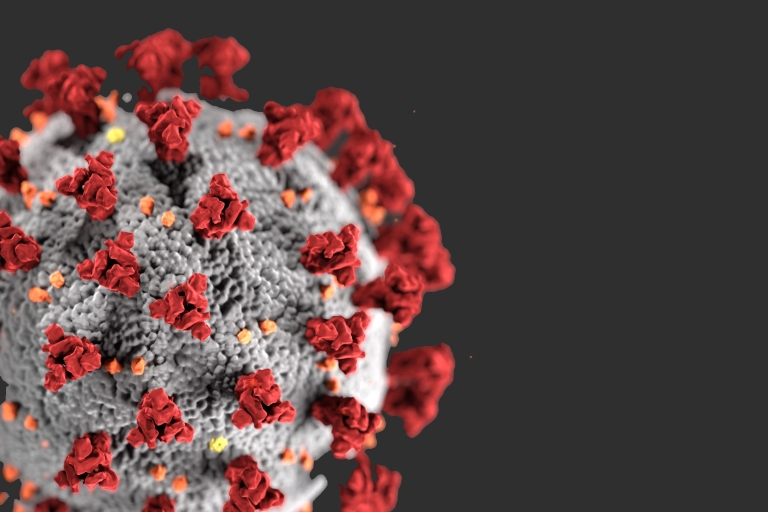 Indiana University Bloomington Division of Student Affairs issued a directive stating that members of 11 Greek houses – since updated to 14 – must quarantine themselves for 14 days because of an increase in positive COVID-19 tests.
The directive reinforces a notice from the Monroe County Health Department that stated the members of the houses must quarantine.
No residence halls have been instructed to quarantine.
Professor in Kelley, O'Neill schools writes book about ethics
Jill Long Thompson, a former Indiana congresswoman who earned her MBA and doctorate from the IU Kelley School of Business, has written a book about the importance of ethics to the future of American democracy.
Thompson, a visiting associate clinical professor, has used experiences from her career in public service to teach at the business school and at the O'Neill School of Public and Environmental Affairs.
Her book, "The Character of American Democracy: Preserving Our Past, Protecting our Future," (Indiana University Press) will be published Sept. 15, and a virtual book launch is planned from 4 to 5 p.m. that day.
EPA awards $1.6 million research grant to IU
Indiana University received a $1,584,420 grant from the U.S. Environmental Protection Agency to study exposure risks of rural communities to per- and poly-fluoroalkyl substances, known as PFAS, through their drinking water.
The grant will support the joint research project conducted by the IU School of Public Health-Bloomington and the O'Neill School of Public and Environmental Affairs. The project is part of a nationwide effort to implement the PFAS Action Plan, which outlines steps the EPA is taking to address PFAS and protect public health.
IU Cinema's fall season: Virtual screenings, discussions with filmmakers
Although IU Cinema won't be open for events and film screenings because of COVID-19 safety precautions, it will offer engaging film experiences through its virtual screening room.
The Jorgensen Guest Filmmaker series, for example, will again feature internationally acclaimed filmmakers, including Guy Maddin, Isabel Sandoval, Kris Rey and Hugo Perez.
Kelley School faculty honored
Three business law faculty members at the IU Kelley School of Business recently earned honors at the annual conference of the Academy of Legal Studies in Business. Nathaniel Grow, Jennifer Pacella and Abbey Stemler received multiple awards.
Also, Avanti Cheruvallath, a senior studying finance, marketing and professional sales, was the winner of the Student Paper Competition.
WTIU helps Jennings County schools with broadband access
Indiana Public Broadcasting Stations Inc. and the Jennings County School Corp. have entered into a partnership that will provide datacasting technology to about 1,200 students in Jennings County who have little or no access to reliable broadband.
IPBS member-station WTIU in Bloomington and SpectraRep, a provider of datacasting solutions, will carry out the implementation.
Datacasting overcomes the unmet need for internet access by sending computer-based files over a television broadcast signal. The technology allows for the transmission of instructional content and educational resources that would normally require an internet connection.
WTIU begins livestream of programs on HD channel
WTIU Public Television has launched a new way for viewers to watch its programming, with a livestream of its HD 30.1 channel. The channel is available through WTIU's website, PBS' website and the PBS Video App on television-connected Roku streaming devices.
The livestream can be viewed on a computer or on other devices that support the following web browsers: Google Chrome, Mozilla Firefox, Safari and Microsoft Edge. On television-connected Roku streaming devices, the WTIU livestream can be viewed through the PBS Video Channel.