When Indiana cities shut down due to the pandemic earlier this year, an Indiana University Bloomington student found a different way to experience his favorite cities through a virtual game.
Matthew Harrison, a junior from Carmel studying interior design in the Eskenazi School of Art, Architecture + Design, spent his quarantine virtually creating downtown Indianapolis and Bloomington using the building simulation video game, "Cities: Skylines."
"I have since finished Indianapolis as well as Bloomington and have moved up north to the Gary-Chicago area," he said.
In the video game, the building assets are already made by the game's developers. It's a matter of laying down each road and placing the individual buildings of each city.
"You build and maintain your own cities and grow them," Harrison said. "There's really no end to it. The end comes when you're either bored or you've achieved all goals set by yourself or the game's developers."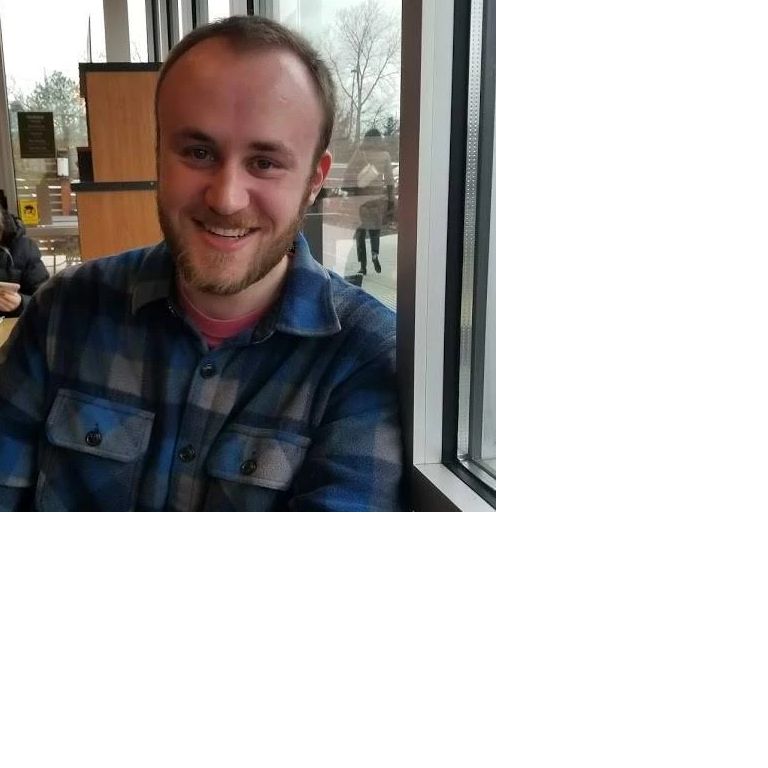 To begin a city, Harrison starts off by looking at Google Maps and focuses on iconography over accuracy. Bankers Life is placed where Victory Field is supposed to be, for instance; the field provided by the developers was too big for Harrison's layout. But although everything is "guesswork," as he calls it, a gamer can still come to the conclusion that the city is Indianapolis.
Harrison has logged 121 hours constructing Indianapolis and Bloomington. He said he works for about two to three hours a day, sometimes spending five hours on a day when he has more time. A simple mistake can take hours to fix.
Harrison said he accidentally made Lake Monroe a little too big, which cut off parts of Bloomington. However, he finds ways to make do with the tools he has and works around the mistakes.
Harrison said he takes breaks when things become too monotonous or if the game developers are updating the game. His current Indiana cities project takes credit for the most time he's ever put into a single project.
In the past, Harrison has worked on projects based off of San Francisco, various European cities, New York City, small towns in the middle of nowhere and more, he said.
"I've had projects come and go in this game, and I figured, why not do something that I would know personally?" Harrison said. "I've been to these places, I've lived in these places, and it just made more sense than trying to re-create a place I've never been to."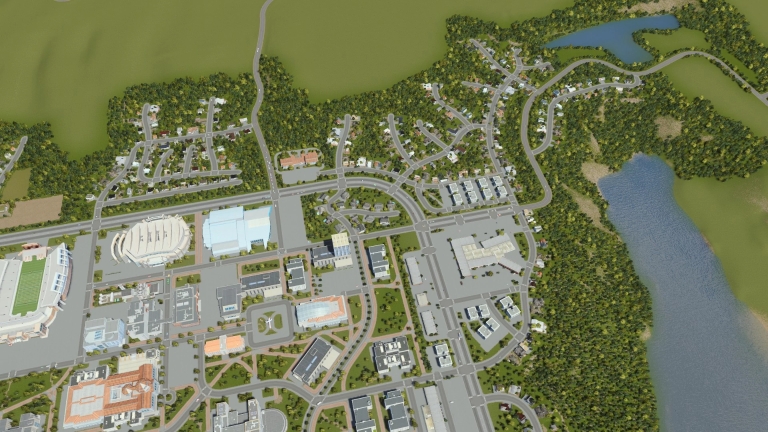 As a child, Harrison would play video games and build elaborate Lego creations. He and his dad once built a huge Harry Potter Lego setup mixed with different buildings from Spiderman and Star Wars. This basement creation was complete with a train track circulating around the buildings.
Harrison isn't the only designer in his family. His grandma and mom both do ceramics, and his mom also spends her time scrapbooking and landscaping the yard. She used over 200 rocks to create an aesthetic outdoor environment for the Harrison home.
While Harrison works, he likes to throw on some rock music such as Pink Floyd and AC/DC or podcasts for some background noise.
"I know I love working with buildings and designing them," Harrison said. "Something I would like to do eventually is get my master's in landscape architecture at the IU campus in Columbus."
But for now, he has a Reddit account where he posts updates on his building progress when he has time, now that he's back at IU for the remainder of his undergraduate studies.