Thousands of Indiana University students have started classes this fall, taking additional steps along their career paths. That journey isn't one they take alone, though, as a variety of career centers across IU's campuses provide advice and resources to help.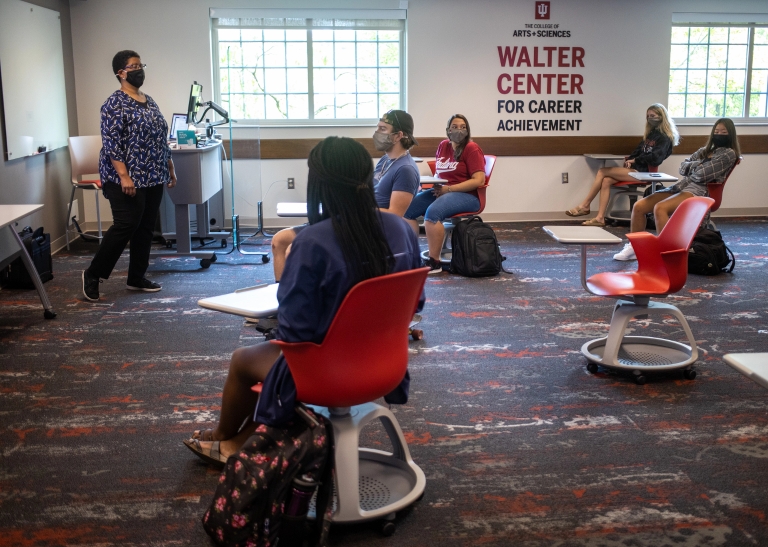 One new resource being made available to IU students is Handshake, a popular online career services platform used by about 400,000 companies and all the Fortune 500 companies. It connects employers and students for job opportunities, internships and career fairs, and the key feature is the open access to all job postings for students. No longer are students limited to what's posted only in their department or school. Handshake provides employers with a wider pool of applicants to search, and employers have to post a job only once instead of posting in multiple departments or schools.
"It's a really robust network of opportunities that students are exposed to, and more opportunities than they had previously," said Joe Lovejoy, director of the Walter Center for Career Achievement in the College of Arts and Sciences at IU Bloomington. "It's a really positive change for students."
All IU students will have access to Handshake when IUPUI launches it in January.
Career centers at each IU campus are also providing additional student resources, most offered virtually.
Career centers by campus
For example, the Walter Center for Career Achievement is offering a mix of virtual and in-person resources, activities and classes this semester. It's conducting virtual career treks to meet with alumni in cities including Chicago, Indianapolis, New York City and Washington, D.C., Lovejoy said. The treks are typically in-person events.
"We want to ensure our students have the opportunity to build their professional networks and develop their interpersonal communication skills within our current predominantly virtual context," Lovejoy said. "Our alumni are excited to continue to support the career development of our students through this new approach."
Lovejoy said the center's podcast "All Careers Considered" is currently focusing on careers in democracy.
The Walter Center is providing some in-person resources, too. The front desk is staffed to answer questions, assist with drop-in coaching sessions or connect students virtually with a coach. It's also offering small, in-person career development classes such as Q294 College to Career I: Explore Your Options.
Lauren Little, Kelley Indianapolis Career Services associate director and Kelley career coach, said, "Our mission remains the same: to empower students and alumni to plan and pursue a career in a global economy. We encourage all to connect with us any time for support."
Kelley Indianapolis is offering virtual resources such as online career drop-in hours on Tuesday and Wednesday mornings and Friday afternoons. Students can also schedule online and phone career coaching appointments and search for internships or full-time jobs through the career services website or the Symplicity Careers app.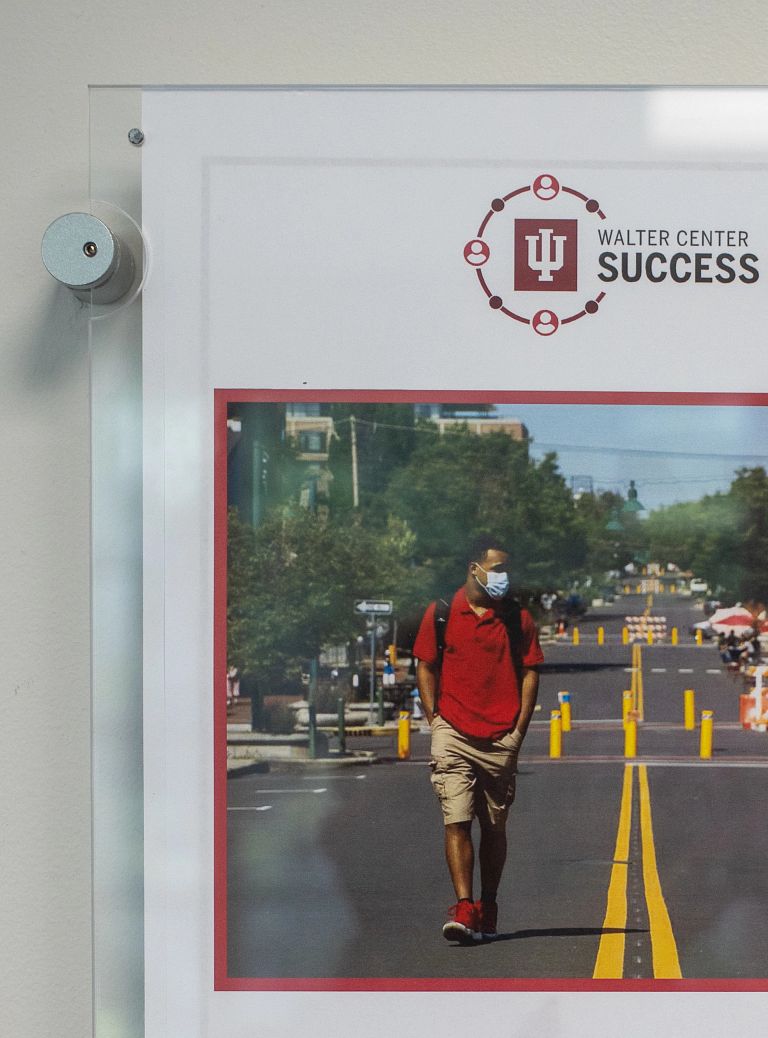 Kelley Indianapolis students and alumni can receive real-time feedback by uploading their resume to the VMOCK system; an account can be requested by contacting kics@iupui.edu. The website also lists three online career fairs and student/alumni events – including 30-minute and hourlong Zoom workshops and webinars. InterviewStream provides virtual interview practices either through the app or a free online account. Users can record an interview and receive feedback by providing the recording link to Little.
Career coaching and employer-related activities at the Kelley School of Business in Bloomington are virtual this fall, including career fairs, networking and company presentations, said Rebecca Cook, executive director of Kelley Undergraduate Career Services. The Bloomington Kelley School is planning four big career fairs – which are now industry-based instead of major-based – plus several casual and smaller Employer Networking Nights.
"We have spent the summer connecting with companies to let them know about our move to Handshake, but also to strategize with them on how best to connect with students in this new virtual world," Cook said.
Kelley also has expanded coaching hours into the evening, because classes are spread over more hours daily this semester, and is offering new programming tied to Handshake, such as how to interview virtually, and making the most of a virtual career search.
Career resources aren't limited to students. The Indiana University Alumni Association is providing multiple online services to help recent graduates and those established in careers.
For example, the IUAA offers Job Search One Stop, a self-paced, virtual career coaching course open to any alumni. It offers free and paid versions, the latter including personal coaching sessions. The next session begins in October.
IUAA also is launching the Virtual Alumni Community, a social and professional software platform to help its members connect and share encouragement, advice, resources and job leads.
"The biggest key is that the work we do is meant to be relational. Helping someone with their career, it is a very personal thing," said Erin Erwin, the IU Alumni Association's senior executive director of career and professional development.