Join IU's United Way kickoff for Campus Campaign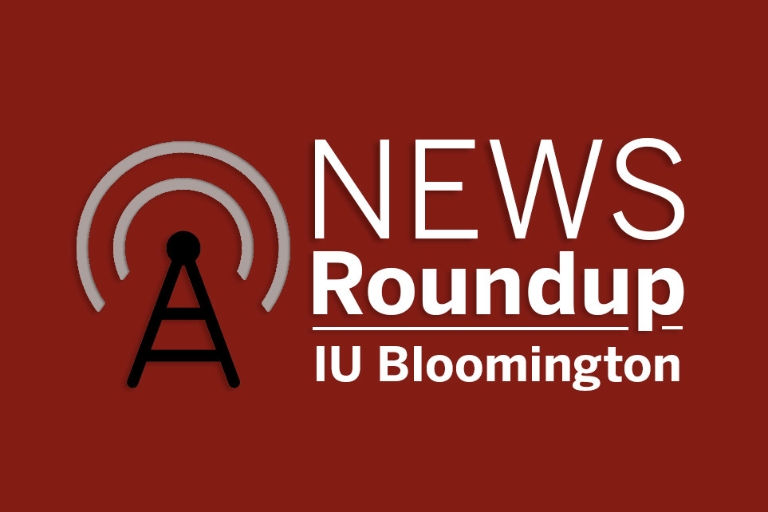 This has been a challenging year for everyone, particularly our most vulnerable neighbors, and Indiana University wants to rebuild a more resilient, equitable community.
Join local leaders and IU Bloomington faculty for the United Way kickoff for the 2020 Campus Campaign, from noon to 1 p.m. Sept. 23, and help reimagine a better future for everyone in the community. Register online for the virtual event.
For more information, call 812-855-3762 or send an email to iuevents@iu.edu.
What type of mask are you wearing?
With face masks now a way of life on campus during the COVID-19 pandemic, Inside IU Bloomington would like to know what types of masks faculty, staff and students are wearing.
Specifically, we'd like you to submit a photo of yourself wearing your favorite mask, and explain why the mask is your favorite.
Please send submissions to inside@iu.edu.
Report bias incidents
A bias incident occurs when someone is subject to discrimination, harassment, abuse, bullying, stereotyping, hostility, marginalization or another form of mistreatment simply because they identify with or are part of a particular group.
These groups could include, but are not limited to, age, race, ethnicity, nationality, sex, gender, gender identity, sexual orientation, marital status and veteran status, among others.
If you or someone you know has experienced a bias incident, the Division of Students Affairs' Care Team encourages you to report it by submitting a Care Referral, calling 812-855-8187 or sending an email to incident@indiana.edu.
Next Quarantine Connections Sept. 15
The next session of Quarantine Connections, conducted online weekly to support students who have tested positive for COVID-19, is 4 to 5 p.m. Sept. 15.
Quarantine Connections provides a space for students to connect with others in a similar situation and discuss the challenges of quarantine and isolation.
Trained Student Health Center professional staff will moderate the discussion, but each student decides what they want to share and how they want to participate.
Virtual panel to discuss violence against transgender students
Would you like to know how IU responds to violence against transgender students? Participate in a virtual panel discussion from 6 to 7:15 p.m. Sept. 22.
The discussion will address the concerns that IU transgender students face related to violence and how the Bloomington campus supports transgender students who have been impacted by violence.
Submit referral for student safety, well-being
Anyone who is concerned about the safety or well-being of an IU student – including parents, IU faculty and staff, community members, and other students – can submit a Care Referral to help the student connect with resources.
Professor honored for distinguished service
Carolyn Calloway-Thomas, professor and chair of the Department of African American and African Diaspora Studies, recently received the 2020 Samuel L. Becker Distinguished Service Award from the National Communication Association.
The award is presented annually and honors a lifetime of outstanding service to the association and to the profession. Calloway-Thomas is a former president of both the Central States Communication Association and the World Communication Association, a former chair of the NCA's Finance Board, a former member of the NCA's Educational Policies Board, and a member of several NCA association-wide committees and presidential task forces. She also received the Robert J. Kibler Memorial Award from the NCA in 1999.
Calloway-Thomas has promoted the communication discipline with, among other entities, the National Council for Black Studies, the nationwide Educational Testing Services, and the Carnegie Foundation for the Scholarship of Teaching and Learning.
She will be presented the award virtually Nov. 21 at the NCA 106th Annual Convention.
Bioengineer receives $2.3 million grant
Feng Guo, an assistant professor of intelligent systems engineering in the Luddy School of Informatics, Computing and Engineering, has been awarded $2.3 million from the National Institutes of Health to advance research on autoimmune disease.
He is the recipient of the 2020 National Institutes of Health Director's New Innovator Award, which supports exceptionally creative early-career investigators who propose innovative, high-impact projects in the biomedical, behavioral or social sciences.
Professors receive grant to create psychiatric, mental health network
Jon Agley and Priscilla Barnes, associate professors in the IU School of Public Health-Bloomington, recently received a $1.2 million grant from the Health Resources and Services Administration.
They are developing Faith Net, a psychiatric and mental health expanded network that will serve Indiana's Martin County and surrounding rural counties. The clinical-care system will increase access to psychiatric care and direct patient encounters.