Communal living is a way of life for some Indiana University Bloomington students, whether with a fraternity or sorority or in another organization. But such living arrangements present special challenges and concerns in the current COVID-19 pandemic.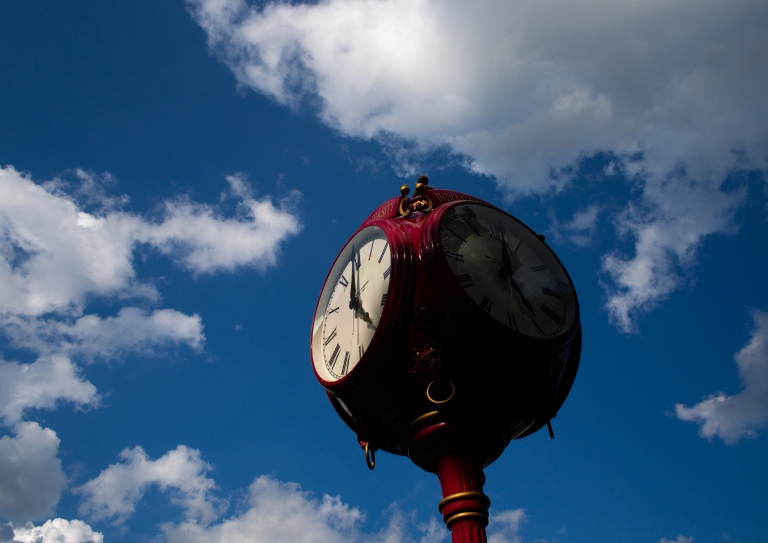 While many communal-living organizations at IU Bloomington have seen high positivity rates, some are successfully combating COVID-19 thanks to careful planning and deliberate actions.
Here's a look at some successful efforts.
Sigma Delta Tau
Sigma Delta Tau sorority is one of a handful of fraternities and sororities that have successfully kept their COVID-19 positivity rates low and avoided quarantine status.
Its house corporation began planning in May with longtime house director Debbie Ayres, an outside consultant and a member of the chapter's executive board who served as liaison to the chapter. The team worked through the summer to refine plans as guidance was received from the Centers for Disease Control and Prevention, Monroe County, and IU, said Sari Factor, board president of the sorority's house corporation.
De-densifying the house and creating isolation and quarantine spaces were among the steps taken, Factor said. Women are assigned to use specific bathrooms, which are cleaned three times daily. Touch-free towel dispensers were installed, and disinfectant spray is in every bathroom for wiping down sinks and faucets after use. High-touch areas receive frequent cleaning. Hand-sanitizing stations are located throughout the house.
Only essential visitors are permitted inside the house. Masks are worn when women are outside of their rooms. The women sign up to eat in small groups in shifts, and a deck adjacent to the dining room allows for outdoor dining, weather permitting.
The chapter recently elected a COVID-19 chair to help coordinate activities, such as updating rosters and managing communication with those in quarantine or isolation.
"Our women have taken the challenge of being on campus and living in a sorority during the pandemic very seriously," Factor said. "To live in the house, each woman signed a pact to protect their sisterhood, agreeing to adhere to the rules. They have done a remarkable job thus far.
"We just take one day at a time, trying to keep every member healthy and safe. We've learned that we need to stay vigilant, over-communicate and support one another."
Christian Student Fellowship
Christian Student Fellowship has employed multiple strategies to keep the residents in its house safe. Given students' nature to be social and seek fellowship, it can be challenging to modify that behavior, house director Bill Kershner said. But they appreciate being on campus and are willing to do what's necessary.
"The students all want to be on campus," Kershner said. "We're giving it our best effort, our best shot, to not get COVID-19 and stay on campus."
Planning began in the summer.
Christian Student Fellowship's live-in population this year is about 50 percent of its capacity, which has helped with physical distancing and limiting group sizes. Residents are advised to wear masks when they aren't physically distanced and were reminded to follow the IU commitment form they signed. Signs are posted throughout the house reminding residents of safety guidelines.
Students are scheduled for times they can eat in the dining area. Each table has fewer chairs, and students must maintain 6 feet of distance. They are also encouraged to eat outside as much as possible. Also, visitors are not allowed in the house.
"I'm hoping and praying because no one wants to get COVID-19. Hopefully we will continue to get negative test results and have the chance to stay in the community," Kershner said.