At this stage in the COVID-19 pandemic, we hear certain words and phrases with so much regularity – "unprecedented," "6 feet apart," "superspreader event" – that our brains can start to tune them out.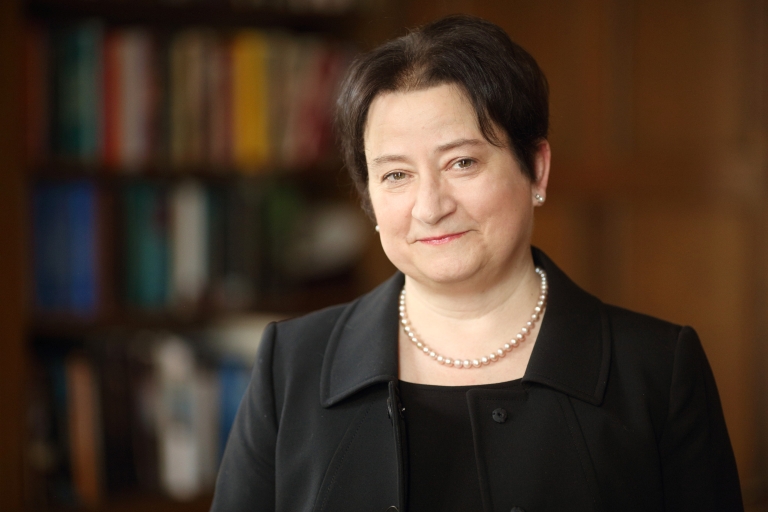 Here's one that we as a campus simply cannot afford to ignore: "mitigation testing."
Mitigation testing refers to our university's effort to find and isolate people with asymptomatic cases of COVID-19. This form of testing is a combination of random testing of all members of the campus community and targeted testing of groups, like residence hall students, in more vulnerable living situations. It allows us to discover, and mitigate, COVID-19 before asymptomatic cases result in spread. Simply put, mitigation testing keeps our campus open.
Your participation in mitigation testing is therefore absolutely essential.
You've heard a lot about Indiana University's robust mitigation-testing program, which is testing thousands of staff, faculty and students each week. But what does the process mean for you?
Here's a quick look at how it works:
Check your email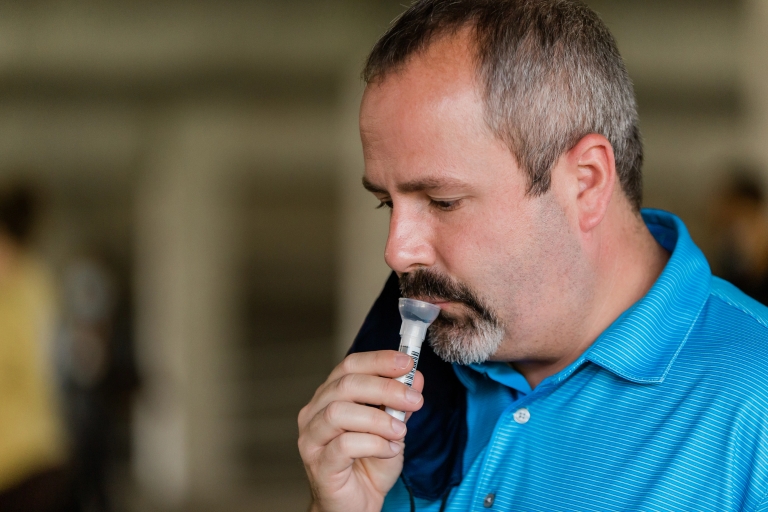 If you're selected, you will receive an email on Friday instructing you to schedule a mitigation test the following week. Don't wait until the end of the week to make your appointment, because some campus sites only offer testing on certain days or with limited times.
Your prompt response is important, because mitigation testing helps IU quickly identify and isolate anyone who tests positive for COVID-19, including asymptomatic carriers.
Please note: The mitigation-testing selection process is not completely random. IU oversamples groups that appear to be at higher risk for exposure to COVID-19 because of past results and other factors, which means some could be selected for mitigation testing multiple times throughout the semester. A previous week's negative test does not exempt you from mitigation testing.
Be wary of email and phishing scams attempting to trick you into sharing personal information, buying into a scam, or clicking on malicious links or files. IU will never ask you for money or your Social Security number to schedule mitigation testing.
If you're unsure about the veracity of an email you've received, the university's Fall 2020 website shares detailed information about what IU's request will look like.
Schedule your test
Follow the instructions in your selection email to schedule an appointment for saliva testing on your campus. If you want to test on a campus other than what is displayed on your scheduling page, email c19admin@iu.edu and tell us your desired campus.
You will receive a confirmation email with details about when and where your test will be.
If you are applying for an exemption from COVID-19 mitigation testing, all four of the following criteria must be met:
You work remotely or are currently enrolled in only online, distance-learning courses.
You have not been to an IU campus or an IU campus facility within the past 14 days.
You do not plan to visit an IU campus or an IU campus facility in the next 14 days.
You have not met or been in close physical contact with any IU faculty, staff member or student who does not live with you in the past 14 days, and do not plan to for the next 14 days.
You can also apply for an exemption if you have tested positive for COVID-19 in the past 90 days, are currently in quarantine as a close contact, or are experiencing symptoms of COVID-19.
You can also apply for an exemption if you certify that you are a health care educator (physician, nurse, physical therapist, occupational therapist or allied health practitioner) teaching in a clinical setting and not a classroom setting.
Take your test
You should not eat, drink, smoke, vape or chew gum for 30 minutes before your test.
It's safe to remove your mask during the test. The saliva test requires no aerosolization, and you'll be physically distanced while providing a sample. IU is using approved protocols.
"You'll need to remove your mask to provide a saliva sample, but it's safe to do so since it's quick and there really is no aerosolization. Plus, you will be physically distanced from anyone else at the testing site," said Dr. Aaron Carroll, director of mitigation testing with IU's Medical Response Team. "We're following protocols approved by the creators of the test, and we have multiple staff on site to ensure your safety."
Do not come to the mitigation testing site if you:
Have tested positive for COVID-19 in the past 90 days.
Are currently in quarantine as a close contact.
Are experiencing symptoms of COVID-19.
Have not received the selection email. If you are interested in being tested but haven't been selected, find a testing site near you.
If you are experiencing symptoms, make a virtual screening appointment via the IU Health Virtual Screening Clinic as soon as possible.
Awaiting test results
Results should be available in two to five days. You don't need to quarantine while awaiting your results as long as you are not experiencing any symptoms of COVID-19.
You can receive your mitigation test results in two different ways:
If you opted into results via email, you will receive an email with your test result.
If not, you will get an email notification when results are ready to view in your Vault account. There will be a link to your results in that email.
If you don't receive an email about your results, check your spam folder or log into your Vault account via app.vaulthealth.com to check your mitigation test results.
If you receive an inconclusive test result, you will need to get retested. If you are selected for mitigation testing again the week following your inconclusive result, completing that test will serve as your retest. If you are not selected the following week, email c19admin@iu.edu to get retested.
Have more questions?
See the Frequently Asked Questions testing and screening section on the fall2020.iu.edu site.
This summer, all faculty and staff signed a Community Responsibility Acknowledgement agreeing to do all we can to keep one another safe as a campus community to protect our faculty, staff and students and their extended families, friends and contacts.
As IU School of Medicine Professor Aaron Carroll wrote in his Sept. 15 New York Times opinion piece, now is the time to strengthen our resolve to embrace the behaviors and strategies, including regular testing, that we know will help keep our communities safe:
"It's not too late to invest in testing both symptomatic and asymptomatic people. … We can no longer rely on just symptomatic testing and contact tracing. Nationally, we need much more than a million tests a week. The only way to get there is through ubiquitous, cheap, fast tests that can be distributed widely to identify those at risk who don't even know it."
Let us all commit to heeding public health advice, to taking the personal actions needed to protect ourselves and people we may never meet, and to furthering our inspiring commitment to caring for everyone who shares our community.
Lauren Robel is provost and executive vice president of IU Bloomington.