EDITOR'S NOTE: This story was updated on Sept. 30, 2020 with information about Vickers receiving the President's Medal. 
When Jon Vickers describes how he got his start in cinema, it sounds like the plot of a great movie.
Vickers, who will step down as IU Cinema's founding director at the end of September, never intended to make a career out of film; he studied civil engineering at Michigan State University. While Vickers was pursuing his degree, he went to the Odeon Theatre with a friend to see the British-Japanese war movie "Merry Christmas, Mr. Lawrence." The film was unlike any he had seen, and the experience led Vickers to return to the theater many times. He spent much of his free time doing deep dives into the world of cinema, taking in classic and foreign language films.
"It was just purely passion and love for the art form and storytelling at that time," Vickers said.
That passion was always pulling at him. After graduating, Vickers joined his family's manufacturing business as plant manager and lived in Three Oaks, Michigan. The small town had its own movie theater, but it had been closed for several years. When Vickers noticed a "for sale" sign on the Lee Theatre, he saw an opportunity. Within a week, he and his wife, Jennifer, were the new owners.
The couple had no experience in the film industry and took the theater on as a passion project, juggling full-time responsibilities of the manufacturing business and a growing family. They spent more than two years restoring the building before it reopened in 1996 as the Vickers Theatre.
Vickers and his wife did everything – booking the films, running the projection booth, selling the concessions – with kids in tow. The Vickers Theatre became a cultural hub in southwest Michigan, screening independent films and functioning as a gallery space for local artists. It would eventually be open five days a week and host the popular "Sounds of Silents" outdoor film festival. What started as a hobby for Vickers had blossomed into much more.
"I tell people it's my accidental career," Vickers said.
His success establishing the theater in Three Oaks helped Vickers land a job as the first director of the Browning Cinema at the University of Notre Dame, and eventually managing director of the DeBartolo Center for Performing Arts. He helped build the Browning Cinema from scratch, establishing it as the first THX-certified cinema in Indiana – a certification that ensures picture and audio quality matches the filmmakers' intentions as closely as possible.
The job was so rewarding that Vickers joked about feeling guilty for collecting a paycheck. But he was intrigued when he heard about IU President Michael A. McRobbie's ambitious plan to establish a cinema in the former University Theatre on IU's Bloomington campus.
When IU Cinema launched its search for a founding director, Vickers interviewed for the position. He was energized by the university's desire to make the facility and its programming among the best in the nation, as well as the enthusiasm from everyone he met. And the hiring committee was equally impressed.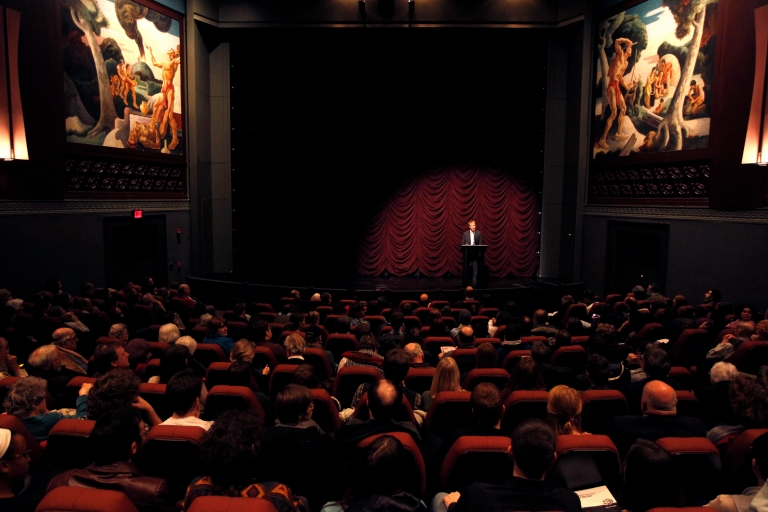 Vickers got the job, giving him the opportunity to shape the direction of IU Cinema from its beginnings. That started with making sure the facility itself was world class. Vickers led the cinema through becoming THX certified, and ensured it was equipped to screen everything from 16mm and 35mm films to the latest digital experiments in 4K.
On top of the technical aspects, Vickers was tasked with building a national reputation for IU Cinema through its programming and visiting filmmakers. At the heart of its mission, the cinema was to support students and the community while remaining academically relevant.
"Once he became director, he outdid all my highest expectations," said James Naremore, Media School Chancellors' Professor Emeritus and Chair of the planning committee for IU Cinema. "Under Jon's brilliant leadership, it became widely recognized as the best campus film theater in the nation."
IU Cinema opened in January 2011 with a screening of "Lawrence of Arabia." Just one month later, the cinema hosted its first world premiere when Jacobs School of Music students performed the newly arranged orchestral score for the silent film "Metropolis." The event marked the beginning of innovative collaborations that would become a regular part of the cinema's programming.
"I think Jon's ability to establish how to work in a complicated, academic environment and realizing how to put in place systems that establish fairness and equity have been really crucial," said Gregory Waller, Provost Professor of cinema and media studies at The Media School.
Whether screening unfinished and unreleased Orson Welles films or hosting popular midnight movies, Vickers has remained committed to making cinema accessible to all. That includes bringing many filmmaking luminaries to campus over the years, including Ava DuVernay, Peter Weir and Werner Herzog. While they're prominent guests, Vickers went out of his way to invite students and faculty to meet with visiting filmmakers whenever possible.
"Even Werner Herzog, who during his visit made it clear that he was not enamored of academia, was at the same time saying he was so impressed by the cinema," said Rachael Stoeltje, director of the IU Moving Image Archive. "Jon made it a goal that everyone at IU could meet these amazing filmmakers and brought cinema to the campus in a new way by personalizing it."
IU alumnus Brian Welk, who is now a Los Angeles-based film reporter for "The Wrap," made IU Cinema his unofficial beat while working as a reporter at the Indiana Daily Student. That gave him the chance to meet with Herzog. Welk said it was one of several ways the theater filled a void, exposing him to opportunities he hadn't had on campus before.
"I still remember some of the movies I saw in IU Cinema, and think those were some of the best viewing experiences of any movie I've seen," Welk said. "Whether it was the live performance of 'Metropolis' and the score, or seeing 'Psycho' in the theater, or 'Lawrence of Arabia' looking gorgeous and the best I'd ever seen them."
Welk wrote a profile of Vickers for the IDS in 2012, and much of what he describes about Vickers' dedication to the job and enthusiasm for sharing cinema with others holds true today. Welk wrote at the time that Vickers' influence can be seen in those who work most closely with him.
"I seem to recall this being said when I was there, 'If you lined all the nicest people up in the world, Jon would be within waving distance of the front of the line,'" Welk said.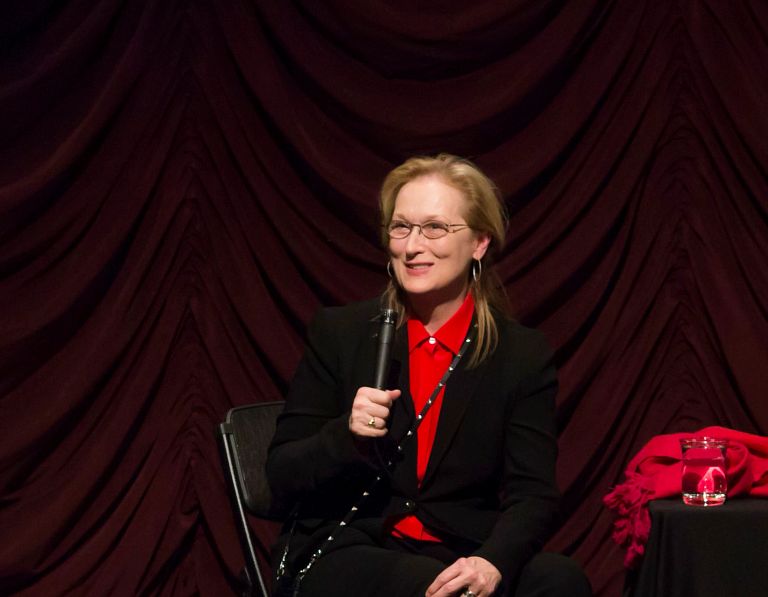 Nearly a decade after IU Cinema opened, it has hosted more than 300 visiting filmmakers and scholars, and presented more than half of its programming for free.
"We are endlessly grateful to Jon for working tirelessly to shape IU Cinema into a space of connection across culture and time," said Lauren Robel, IU Bloomington provost and executive vice president. "The venue – one of the treasures for which IU Bloomington is known – represents the kind of artistic dialogue our campus holds most dear, bringing our students, faculty, staff and larger community into conversation with visionaries and granting them access to the most fascinating stories from across the globe."
McRobbie said Vickers' leadership has established IU Cinema as one of the finest arthouse cinemas in the nation and one of the jewels of the Bloomington campus.
"The cinema has presented nearly 3,000 public events in its first decade, hosting world premieres, cinema legends and internationally acclaimed filmmakers," McRobbie said. "As the cinema's founding director, Jon has ensured it's been a place for more than film. IU Cinema creates community, helping audiences forge bonds through shared experiences that transcend cultures."
Vickers said there have been many highlights while serving as founding director during that time. The cinema hosted the Orphans Midwest Film Symposium in partnership with New York University in 2013, bringing filmmakers, scholars, archivists and enthusiasts from around the world to Bloomington. When award-winning actors Meryl Streep, Kevin Kline and Jonathan Banks received honorary degrees, they participated in special screenings, master classes with students and interactive discussions at the cinema.
Banks said he doesn't know anyone with greater knowledge or love of cinema than Vickers, who generously shares that passion with others.
"I think that we often underestimate the affect that the cinema has on our lives," Banks said. "We are offered a wide range of choices. We are given lessons in unbridled laughter, a quick repartee, soul-numbing sadness, empathy and understanding and revenge. Many of us made choices that were heavily influenced by what we saw on the screen.
"Jon in his quiet, unassuming way brought us so much life. He let us know that film is made the world over, and he brought it with great care to Bloomington for everyone. Jon is always uncomfortable when he is complimented, so I hope he truly is uncomfortable – because how fortunate we are to have had him pass our way."
Vickers said the time spent with Banks and other film heroes has been a career highlight. He's had several memorable road trips while driving visiting filmmakers to partner universities for their next engagements. The journeys included hours of conversation with filmmakers Claire Denis, Abbas Kiarostami and Jim Jarmusch, ending in hugs and lasting relationships.
"Having several hours in a car with someone you admire and having intimate conversations, you really get to know someone," Vickers said.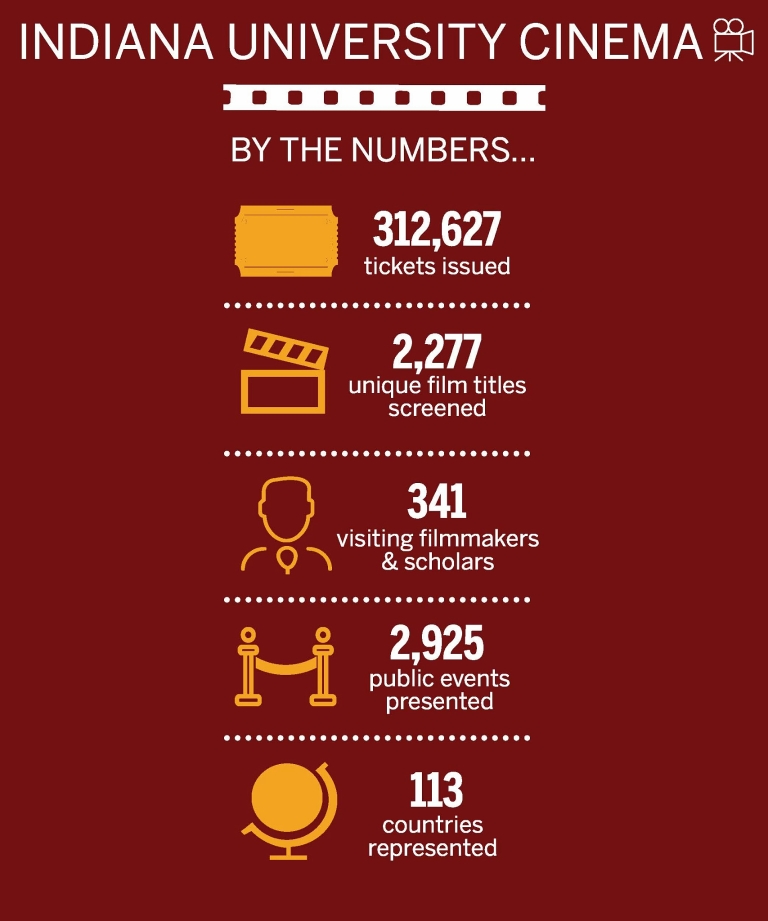 As he prepares to end his time as founding director, the cinema is facing perhaps its greatest challenge: bringing people together through film while the physical cinema is closed to the public because of the pandemic. IU Cinema launched a virtual screening room that connects people to interactive discussions with filmmakers and special screenings, and it still has a robust lineup of fall programming.
While his departure is unexpectedly coinciding with a pandemic, Vickers said it's the right time.
"Our foundation is very strong, and we have an amazing team of experienced and passionate professionals, including Brittany D. Friesner, who will be leading the cinema starting Oct. 1 as interim director," he said.
Vickers has co-authored a book with Friesner about the cinema's first decade. IU Press will release "Indiana University Cinema: The New Model" in 2021. Vickers said he is proud of what IU Cinema has collectively built – from the experience visitors get the moment an usher holds the door open and greets them, to the discussions a film sparks among people of different backgrounds.
"The building of community, but also the building of empathy for a diverse range of stories and storytellers – those are the moments you realize that what you're doing has value and can change a community," he said.
McRobbie honored Vickers with the President's Medal for Excellence during his final public event with IU Cinema, an outdoor screening of "Cinema Paradiso" on Sept. 29 at Memorial Stadium. The honor is awarded to individuals for outstanding accomplishments or service to IU and is the highest the university president can bestow.
"Regular patrons of the cinema and all members of the campus and the community who know Jon admire his collegial nature, his dedication to his job, and his passion for sharing cinema with others," McRobbie said.
Vickers plans to spend time on personal projects and family business opportunities after he steps down from his role. But, like the feeling you get when the credits start rolling at the end of a good movie, his impact will linger for a long time.