Founded in 1981, Indiana University's Institute for Advanced Study promotes collaborative intellectual exchange across the Bloomington campus and beyond by bringing distinguished scholars, public figures and artists to campus to deliver lectures and meet with faculty and students.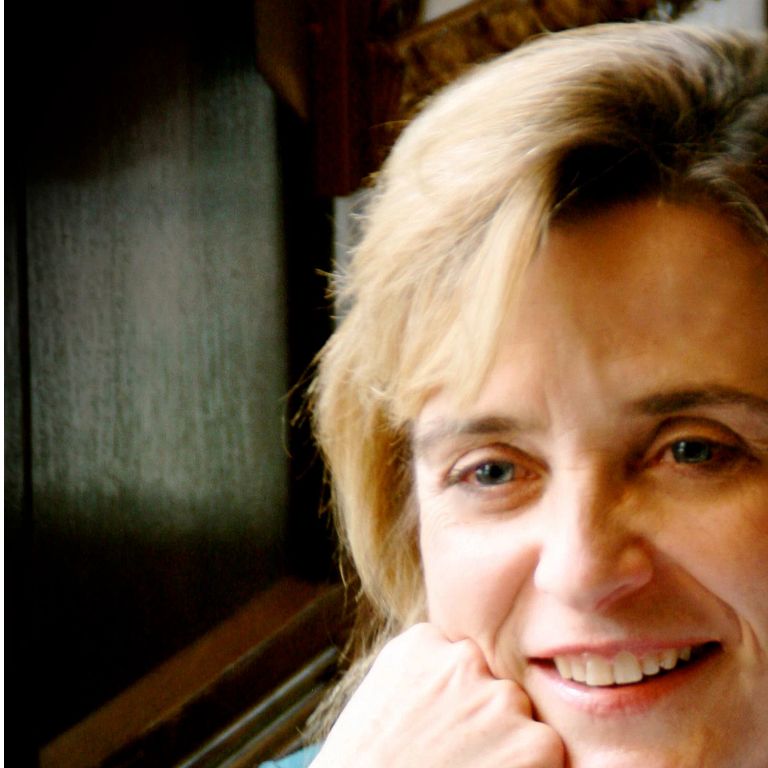 Patty Ingham, professor of English in the College of Arts and Sciences at IU Bloomington, took on the role of the institute's director in July. Inside IU Bloomington recently asked Ingham a few questions about her plans for the institute.
Question: How do you see your role as the new director of the Institute for Advanced Study? What interested you in taking the position?
Answer: On the one hand, I see myself as building on the work of illustrious former directors including Henry Remak, Mary Ellen Brown, John Bodner and Eileen Julien. On the other, I've had my own experience with the extraordinary vitality of an interdisciplinary community at a residential research center, so I find myself very excited about the possibility of expanding such opportunities here on campus. IU Bloomington is filled with extraordinary researchers, and I see the IAS as an incubator for interdisciplinary exchange across the breadth of this amazing campus.
I also look forward to continuing a number of the programs for which the institute is known: the Repository Fellowships, which support external scholars who want to come to Bloomington to work in one of our libraries or specialized archives; the Remak Seminar and Distinguished Scholar lecture, which bring prominent scholars, scientists or artists to campus; the interdisciplinary Branigan Lecture; the Distinguished Wells Lecture; and some of the newer programs aimed at supporting the research of associate professors.
Q: What changes or new directions are you envisioning for the institute?
A: Well, there are at least two that I'd like to mention. Most immediately, we're returning the IAS to its role serving faculty at all ranks. We do remain committed to support for associate professors (particularly in coordination with the Office of the Vice Provost of Faculty and Academic Affairs), but our residential fellowship support will now be open to applications from research faculty at the assistant, associate or full levels. This is because I am committed to fostering interdisciplinary exchange across the ranks and to bringing junior, mid-career and senior scholars together, whether in these residential fellowships or in seminars and symposia.
We're also announcing the start of a new initiative, one we are calling "The Bloomington Symposia." These are meant to be cross-disciplinary events that will bring together local scholars and researchers with a few invited outside scholars for a two- to three-day working group on a timely topic of mutual concern.
At present, I'm priming the pump by organizing an inaugural symposia under the title "Contagion," at which we hope to feature scholars in public health and epidemiology, of course, but also history, philosophy, sociology, literature, economics and art. My plan, which is based on interdisciplinary workshops I've led relative to my own field of medieval studies, is to involve participants in collaboration on a common bibliography, read together in advance. At the workshop, members would share relevant examples, evidence or artifacts from their own research specialty and engage in common conversation about the diversity and range of their disciplinary perspectives, along with the methodological, conceptual and interpretative issues that emerge.
Research outputs would vary depending on the resulting collaborations. I could see quite focused research inquiries resulting in white papers or other publications, but I could also see other kinds of workshops that contribute to high-level intellectual exchange on its own terms.
I also hope to continue the work begun by past director Eileen Julien and associate director Suzanne Godby Ingalsbe, who started conferring with other similar institutes located at members of the Big Ten Academic Alliance. I think we can learn from the best practices at some of these organizations.
Q: What do you think the signature advantages are for faculty who engage and work with the Institute for Advanced Study at IU?
A: I think immediately of the IAS house, located at 624 E. Third St. The space itself is lovely, and the offices and seminar room are both quiet – off the beaten campus path, yet very near to the lively parts of downtown and the southwest corner of campus. We are very lucky to have such a hospitable and comfortable place. Once we are all back on campus full time, we look forward to continuing our in-person seminars, receptions and workshops just beyond the French doors in our seminar room.
One of the benefits of this space is that it is outside the units and departments to which faculty are appointed. This gives us the opportunity to connect scholars to others they might not have occasion to meet as they follow their normal pathways.
I also hope to be available to faculty who wish to consult with someone about the shape of an interdisciplinary project, about how to find the resources they need for their own work or to enable collaborations that might not otherwise happen.
This year, in response to the felt need among researchers in our current distanced circumstances, we have reallocated some monies normally used for travel to provide additional sums for general research support. Applications are due Oct. 1, and an application can be found on the IAS webpage.
And I must also sing the praises of our incredibly impressive and talented staff. In addition to Suzanne Ingalsbe, Charlotte Forstall never ceases to amaze with her diverse, impressive talents in administration, organizational assistance and graphic design. Faculty who come to work at the institute get to work with these amazing people!
Q: Anything else you'd like to add?
A: I am really delighted at the opportunity to help facilitate the kind of sharp, engaging, entirely productive intellectual community that I have found for myself here at IU Bloomington. I look forward to coming to know that community all the better through the auspices of the IAS. I'm very excited about what lies ahead.