Initiative for the Advancement of Women Faculty announced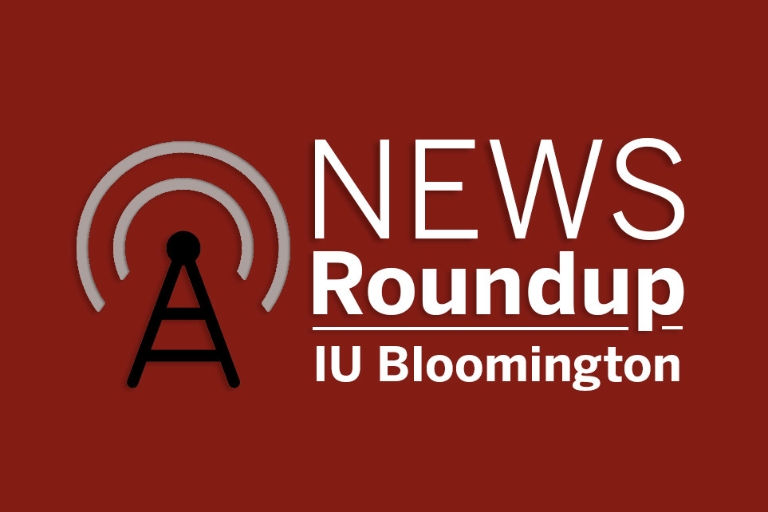 Vice Provost for Faculty and Academic Affairs Eliza Pavalko has announced the launch of the Initiative for the Advancement of Women Faculty, directed by Associate Vice Provost Kimberly Geeslin. It will support new opportunities for leadership development, consultation, grant-writing targeting support for inclusion and efforts to maintain an inclusive and productive climate for all faculty.
The new initiative will benefit all faculty at IU Bloomington. It is designed to improve retention of female faculty, foster more effective collaborations and provide greater opportunities for connection, recognition and advancement. These efforts lead to transparent, supportive and effective practices for fostering the collective talent of female faculty and for supporting gender equity in the long term.
Geeslin will provide a visible point of contact for female faculty as they navigate challenges and opportunities. Geeslin has served as associate vice provost for faculty and academic affairs since 2017, and she is a faculty member in the Department of Spanish and Portuguese. She will continue as associate vice provost in addition to directing this new initiative.
Geeslin said she is excited to serve as a bridge between stakeholders, campus experts on issues related to gender and equity in academia, and decision-makers in administrative and faculty governance roles.
Register for the Midwest Climate Summit
Registration is open for the first part of the Midwest Climate Summit, a two-part summit in fall 2020 and spring 2021 to build partnerships, expand engagement and focus efforts for accelerating climate action in the Midwest.
The first part of this free virtual series of events – the Think Tank – will kick off from 11 a.m. to 1:30 p.m. EDT (10 a.m. to 12:30 p.m. CDT) Oct. 2 with a keynote from Robert Bullard, an internationally renowned, award-winning environmental researcher, scholar and author – as well as a set of 13-minute TED-style talks.
Four additional sessions will take place Oct. 9, Oct. 23, Nov. 6 and Nov. 20, also featuring a keynote address, with workshops focused on climate action, science and research, teaching and education, and outreach and engagement. Gabriel Filippelli, director of the Center for Urban Health and professor of earth science at the School of Science at IUPUI, will serve as a moderator for the Oct. 9 session.
Over 20 organizations are partnering to plan and host the Midwest Climate Summit, including Indiana University Bloomington and IUPUI.
Staff Merit Awards nominations sought
The Staff Merit Awards recognize and celebrate the contributions, dedication and accomplishments of exceptional Indiana University Bloomington staff members.
Two awards are given annually in each of the following categories:
Service staff: Includes all service staff.
Support staff: Includes support staff/nurses/nursing assistants.
Professional staff: Includes Levels 4 and below and general supervisors.
Full-time appointed staff members working on the Bloomington campus are eligible, and nominations may come from anyone. A committee of faculty and staff will choose six recipients from the nominees. The 2020 Staff Merit Award recipients will be honored via Zoom at 3:30 p.m. Dec. 2.
The deadline for nominations is Oct. 2. The nomination form should be completed and submitted electronically, along with the requested supporting documentation. Questions can be submitted at stmerit@iu.edu or by calling 812-855-8114.
Magazine highlights IU Dining's pandemic efforts
IU Dining was featured as the Food Service Operation of the Month in the September/October edition of Food Service Director magazine. The feature story details IU Dining's effort to serve students during the COVID-19 pandemic.
Notably, that effort included the Emergency Meals Project, which served about 6,000 meals to students who remained in Bloomington in the spring and faced food insecurity.
Read the story on Pages 44 and 45 of the online edition.
Professor emerita honored for park and recreation contributions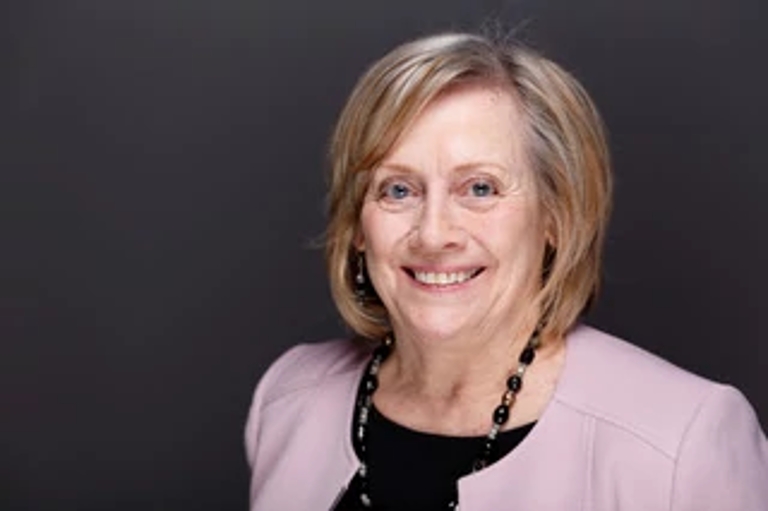 Lynn M. Jamieson, professor emerita and former chair of the Department of Health and Wellness Design (previously the Department of Recreation, Parks and Tourism) in the School of Public Health-Bloomington, has been named a Legend by the American Academy for Park and Recreation Administration.
The academy is an organization of distinguished practitioners and scholars committed to the advancement of the park and recreation field. Its objectives are:
To advance knowledge related to the administration of public parks and recreation.
To encourage scholarly efforts both by practitioners and educators to enhance the practice of public parks and recreation administration.
To promote broader public understanding of the importance of public parks and recreation to the public good.
To conduct research, publish scholarly papers and/or sponsor seminars related to the advancement of public parks and recreation administration.
The academy's Legends Program is the only visual history of individuals involved in parks, recreation and conservation efforts in the United States. Through one-on-one interviews, professionals, educators, citizens and policy makers share stories about their contributions to the profession. The interview records the Legend's personal background, professional insights, advice and philosophical beliefs.
Jamieson was selected as a Legend as a result of her 50 years of practical and higher education experience at three cities and two higher education institutions. At IU, she served as department chair from 2001 to 2008 and 2015 to 2017, serving a distinction as the first female chair in the department's 70-plus-year history. Jamieson has authored or co-authored over 70 research articles and about 90 research presentations. Her research areas have included competencies of recreational sports specialists, sport and violence, managerial issues, tourism and commercial recreation business aspects, and research methodology.
Maurer School of Law announces Distinguished Alumni Service Award recipients
The Maurer School of Law at IU Bloomington has announced its 2020 Distinguished Alumni Service Award recipients. The awardees are:
Jay Chaudhary, director of the Division of Mental Health and Addictions at the Indiana Family and Social Services Administration, Indianapolis.
Sonia Miller-Van Oort, founding member and chief manager at Sapientia Law Group PLLC, Minneapolis.
Lisa A. Powell, partner at Fisher Broyles, Houston.
Alonzo Weems, vice president and deputy general counsel at Eli Lilly and Co., Indianapolis.
The Distinguished Service Award was established in 1997 to recognize Maurer School of Law graduates who have distinguished themselves in service to their communities and the school in ways that exceed traditional business, professional and civic duties. Through their hard work, passion and accomplishments, these alumni define the school's ideals for community service and serve as accomplished role models for law students and the greater community.
IU researcher helps at-risk students fight substance use disorder
Research shows that adolescent substance use can lead to problems in school and at home, and that early onset of substance use can lead to substance use disorder in adults.
IU researcher Tamika Zapolski is addressing this issue by partnering with community schools to provide a drug prevention program for at-risk students.
The nine-week "Going for Goals" program brings together small groups of students in Grades 7 through 12 with Zapolski and her team, who lead them through discussions and activities designed to build skills to prevent substance use. The program is part of IU's Responding to the Addictions Crisis Grand Challenge.