BLOOMINGTON, Ind. – Sept. 29 and 30, the Indiana University Rural Conference will bring together rural residents and leaders with IU faculty, researchers, staff and students in a virtual forum to address some of Indiana's greatest challenges and opportunities.
Hosted by the IU Center for Rural Engagement, the IU Rural Conference will include 15 breakout sessions on topics including health, quality of place, housing, the arts and community resilience. The two-day conference will also feature keynote remarks from Hancock Health's president and CEO Steve Long, IU Bloomington Provost Lauren Robel, and Minnesota-based Art of the Rural executive director Matthew Fluharty.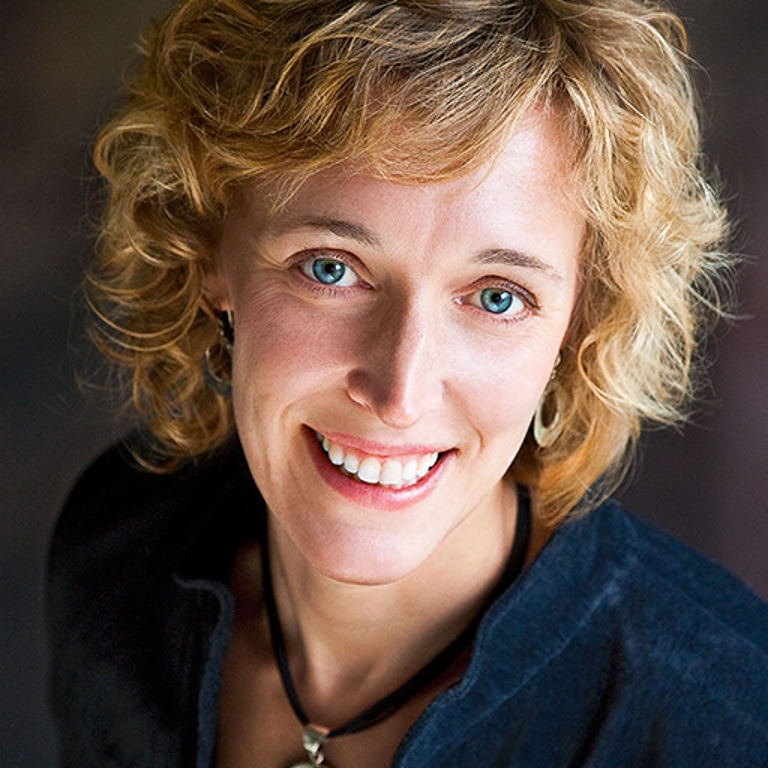 "This year has been incredibly challenging for residents across our state," said Kerry Thomson, executive director of the IU Center for Rural Engagement. "It is more important than ever that we join together and bolster our resilience and local capacity through strong partnerships. This conference can serve as a launching pad for replicable initiatives that create a healthier Indiana."
Priscilla Barnes, associate professor in the IU School of Public Health-Bloomington, will lead a discussion on Community Health Improvement Plans, which use local health data to create goals and maximize resources for positive health impact. These plans can address long-term community goals as well as emerging needs, such as those brought on by the COVID-19 pandemic.
The IU Environmental Resilience Institute will share the Hoosier Resilience Index Readiness Assessment, which will help participants prioritize response actions to make their communities more resilient to storms, floods, droughts and increasing temperatures.
Two free evening sessions are also included in the conference lineup. In partnership with the IU Responding to the Addictions Crisis Grand Challenge initiative, the IU Interprofessional Practice and Education Center, and the Indiana Rural Opioid Consortium, a panel discussion Sept. 29 will highlight In This Together, resources that support conversations about substance-use disorder and interventions that fit community needs. In a collaborative effort to reduce the harmful impacts of substance-use disorder, attendees will learn how to administer naloxone, an emergency treatment used to reverse opioid overdose. Following the training, attendees will be asked to complete a brief knowledge check and will receive two free doses of naloxone in the mail.
On Sept. 30, award-winning poet and Provost Professor Catherine Bowman will host a free creative-writing workshop in which participants will learn more about initiatives to strengthen sense of community and resilience through creative activity during difficult times.
Registration, a full list of presentations and additional details about the conference are available online.
IU Center for Rural Engagement
The IU Center for Rural Engagement improves the lives of Hoosiers through collaborative initiatives that discover and deploy scalable and flexible solutions to common challenges facing rural communities. Working in full-spectrum community innovation through research, community-engaged teaching and student service, the center builds vision, harnesses assets and cultivates sustainable leadership structures within the communities with which it engages to ensure long-term success.
Responding to the Addictions Crisis
The Responding to the Addictions Crisis Grand Challenge initiative engages a broad array of IU's world-class faculty as well as IU's business, nonprofit and government partners. Working together, the groups are contributing to an initiative to implement a comprehensive plan to reduce deaths from addiction, ease the burden of drug addiction on Hoosier communities, and improve health and economic outcomes. This initiative is one of the nation's largest and most comprehensive state-based responses to the opioid addiction crisis – and the largest led by a university.
Prepared for Environmental Change
The IU Prepared for Environmental Change Grand Challenge initiative brings together a broad, bipartisan coalition of government, business, nonprofit and community leaders to help Indiana better prepare for the challenges that environmental changes bring to our economy, health and livelihood. Announced in May 2017, Prepared for Environmental Change is working to deliver tailored and actionable solutions to communities across the state of Indiana.