'Picture a Scientist' virtual screening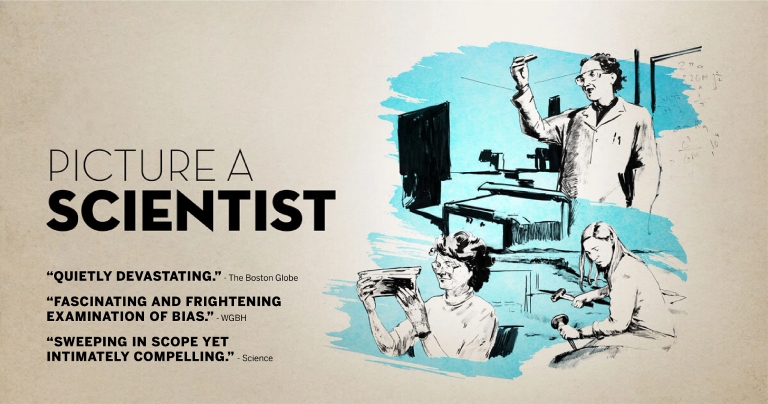 "Picture a Scientist" is a 2020 Tribeca Film Festival entry that chronicles the groundswell of researchers who are writing a new chapter for female scientists fighting gender bias in STEM fields. These issues are particularly stark in the time of COVID-19 with the pandemic impacting health care workers – the majority of whom are women – as well as female scientists and researchers.
"Picture a Scientist" will be available to screen from Sept. 28 to Oct. 4 on Vimeo. Upon signing up, participants will be emailed the link to screen the film on their own.
After watching the movie, participants are then invited to a virtual discussion of IUPUI female scientists at noon Oct. 6.
This event is sponsored by the IU School of Medicine, the IUPUI Office for Women, the Office of the Vice Chancellor for Research and the Regenstrief Institute.
Dean Hess to speak at Life Sciences Summit
The 2020 Indiana Life Sciences Summit lineup will feature Jay Hess, dean and executive vice president for university clinical affairs in the IU School of Medicine. He will be part of a panel discussing "COVID-19 Impact on Indiana's Research Universities."
The virtual summit will take place from 10 a.m. to 1:30 p.m. Oct. 7. Registration is free and required for the event.
COVID-19 dashboard available to public
IU's COVID-19 testing results are available on a new dashboard that will be updated every Monday. Combining this data with analysis from its team of medical experts, IU is monitoring and minimizing the spread of COVID-19.
Virtual 2-day conference to focus on innovation, commercialization at IU
The Indiana University Innovation and Commercialization Office will host a two-day virtual Zoom conference Sept. 17 and 18. The event is free, but registration is required.
Day 1 includes a session about an innovator turning her research into a multibillion-dollar enterprise and a survey of the university's resources to support innovators interested in commercialization.
Day 2 includes a panel about when and how to pursue translational innovation, breakout sessions about industry partnerships and assessing faculty startups, and an overview of IU ICO's services.