Virtual boot camp to help doctoral and postdoctoral students explain their research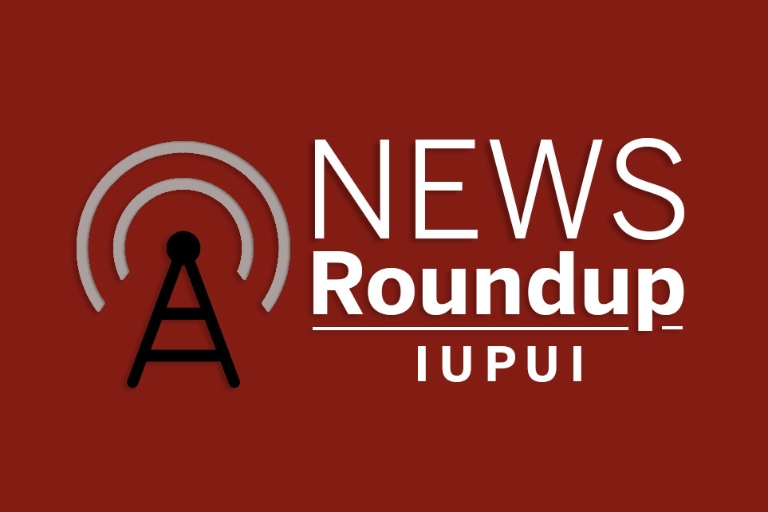 A free virtual boot camp titled "Design and Deliver a Winning Job Pitch" will help doctoral and postdoctoral students discuss and pitch their research at a conference or in a job interview. The three-part series will take place from 3 to 5 p.m. Oct. 2, 9 and 16; registration is open.
Co-presenters are Tatiana Kolovou, senior lecturer in professional communications at the Kelley School of Business, and Dave Yewman, strategic communications expert and founder of Elevatorspeech.com. The event is cosponsored by the Office of the Vice Provost for Research and the Office of the Vice Provost for Graduate Education.
For any questions, contact simonkos@indiana.edu.
Regenstrief Institute 50th-anniversary documentary watch party
Join the Regenstrief Institute for a virtual gathering at 3 p.m. Sept. 22 to celebrate its 50th anniversary. The documentary celebrates Sam and Myrtie Regenstrief's incredible legacy of improving human health. It will be shown on Facebook Live and on the institute's website.
What type of mask are you wearing?
With face masks now a way of life on campus during the COVID-19 pandemic, Inside IUPUI would like to know what types of masks faculty, staff and students are wearing.
Specifically, we'd like you to submit a photo of yourself wearing your favorite mask, and explain why the mask is your favorite.
Please send submissions to inside@iupui.edu.
Submit referral for student safety, well-being
Anyone who is concerned about the safety or well-being of an IU student – including parents, IU faculty and staff, community members, and other students – can submit a Care Referral to help the student connect with resources.
Professor featured in The Conversation
Nir Menachemi, a professor of health policy and management in the Fairbanks School of Public Health, recently penned an article for The Conversation titled "Coronavirus is hundreds of times more deadly for people over 60 than people under 40."
IUPUI Honors College and Phi Eta Sigma students win national scholarships
Phi Eta Sigma's IUPUI chapter claimed six national scholarship recipients for 2020, the most winners of any chapter in the country. The IUPUI members received a total of $24,000 in scholarships. Learn more about the winners and how the scholarships will support them in the Honors College post.
Two events upcoming for Center for Translating Research into Practice
Several of IUPUI's distinguished faculty scholars will showcase their translational research and illustrate how they improve people's lives at the IUPUI TRIP Community Showcase from 5 to 6:30 p.m. Oct. 12 via Zoom. These scholars have partnered with community members and others to translate their research into viable practices that improve our communities. This is an event designed to share the exemplary scholarship and creative work of the IUPUI research community. The projects will highlight a variety of topics, including COVID-19, art and more.
Prior to the Community Showcase, TRIP is also hosting a Community Dialogue event. The Bantz Community Fellows will be presenting their research from 3 to 4:30 p.m. in a virtual community dialogue. The event will offer a chance to gather and discuss the issues affecting our communities and finding solutions.
Registration is open for both events on TRIP's events page.
Staff Council volunteered to assist Indy Parks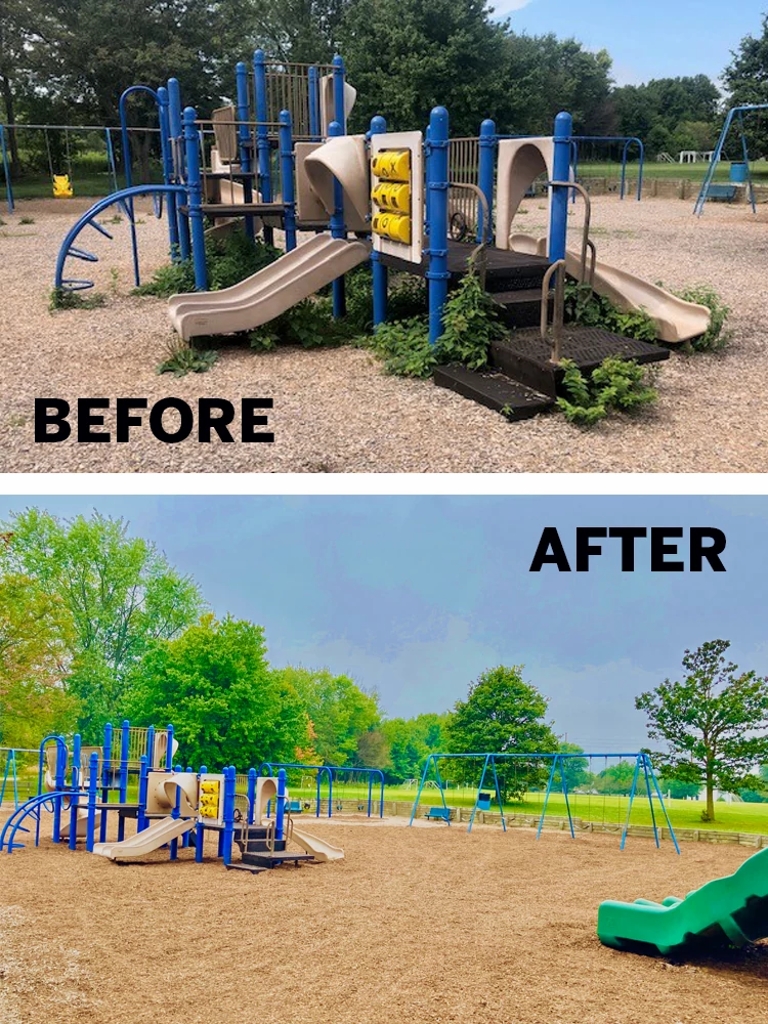 The IUPUI Staff Council collaborated with Indy Parks on Sept. 12 to volunteer at Northwestway Park for the My City My Park beautification project day. Volunteers filled eight trash bags with weeds and spread 60 cubic yards of mulch.
"Our staff made an amazing impact on one of the more than 212 parks managed by the Indy Parks team," said Lindsey Mosier, president-elect of the council. "This service project was a perfect way to serve our community even in the current physically distanced environment. The opportunity brought together about 30 hardworking staff members who represented our IUPUI spirit of teamwork and community mindfulness in a wonderful way."
New appointment to the Thomas J. Linnemeier Guidant Foundation Endowed Chair in Biomedical Engineering
Chien-Chi Lin has been appointed to the Thomas J. Linnemeier Guidant Foundation Endowed Chair in Biomedical Engineering. This endowed chair position within the School of Engineering and Technology is intended for candidates who have a distinguished record of research and professional accomplishment.
Lin joined IUPUI in 2010 as an assistant professor in biomedical engineering. Among his accomplishments is receiving an NSF CAREER award, a highly prestigious and competitive award granted to junior tenure-track faculty members. Having earned a bachelor of science in chemical engineering from National Tsing Hua University and master of science in chemical engineering from National Taiwan University, Lin went on to receive a Ph.D. in bioengineering from Clemson University in 2007.