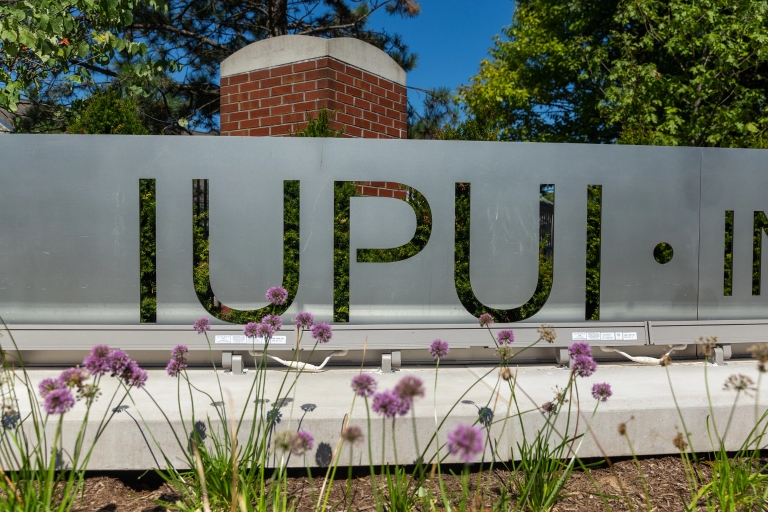 In the latest U.S. News and World Report rankings of the nation's best colleges, IUPUI secured continued recognition as a Tier 1 national university with outstanding graduate and undergraduate programs.
With numerous top-ranked graduate programs, including the No. 3 master's program in nonprofit management and No. 4 online nursing master's program in the country, IUPUI also ranked 49th among all national universities for best undergraduate teaching. In this recognition, IUPUI tied with the University of North Carolina-Chapel Hill, the University of Florida and Texas A&M University for 12th among Tier 1 public universities.
"The latest U.S. News and World Report rankings affirm IUPUI's great strength in educating undergraduates and preparing them for their future careers," IUPUI Chancellor Nasser H. Paydar said. "These rankings also provide further evidence of the outstanding quality of our academic programs, especially our graduate and online programs, both vitally important as we face unexpected and unscripted crises like the current COVID-19 pandemic."
The U.S. News and World Report rankings is among the most trusted and respected rankings list in higher education. The rankings are based on criteria including student outcomes, assessment from peer institutions, faculty resources, financial resources, student excellence and alumni giving.
"IUPUI's ranking among leaders in undergraduate teaching speaks to our outstanding and creative faculty, who continue to develop new pedagogies that help students learn at the highest levels using the latest technology and engagement strategies," Executive Vice Chancellor and Chief Academic Officer Kathy Johnson said. "This reinforces our campus strategic priority as we do all we can to support student success. I'm also very proud that our culture of innovation continues to be recognized."
In addition to the current rankings, U.S. News and World Report released rankings of graduate schools and online programs earlier this year. Top-ranked IUPUI graduate programs included nonprofit management (third); health care management (28th); best nursing schools: master's (36th) and best nursing schools: doctor of nursing practice (38th); public management and leadership (39th); occupational therapy (42nd); public affairs programs (49th); physical therapy (57th); clinical psychology (64th); and fine arts programs (73rd).