Job classification structure project nearly finished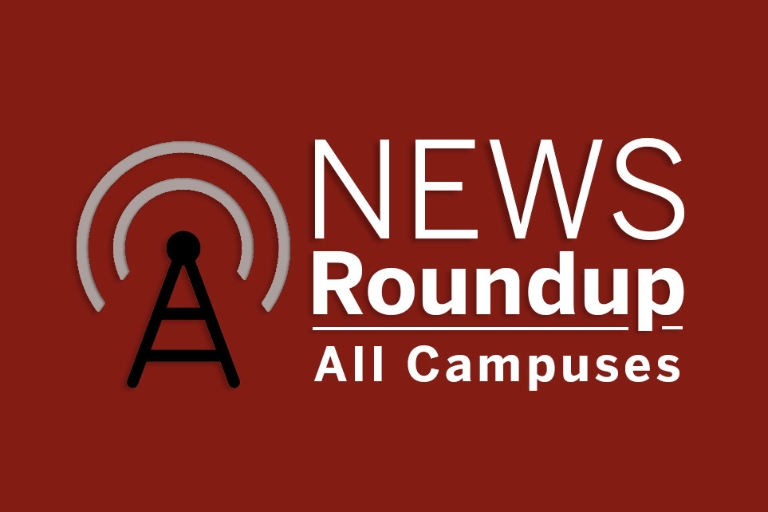 The Job Framework Redesign Project – a thorough review and redesign of Indiana University's classification structure for appointed staff – is scheduled for completion in February 2021. The culmination of more than three years of gathering input, planning, education and collaborative work, the project will retire current classification structures and create a new, consistent and transparent job framework.
More than 17,000 appointed staff positions have been mapped to role descriptors inside the university's new job framework. Departmental Human Resources representatives are reviewing the mapping through the end of 2020 and will ask some leaders for help validating the mapping. IU HR is hosting open office hours via Zoom to support leaders and HR representatives through mid-November.
A new online tool is also in the works, which will help staff navigate the new framework for career planning. Created in partnership with UITS and IU HR's Systems Team, the Career Navigator tool is being tested now. It gives users the ability to view role descriptors for positions across the university to consider career development; to search and filter roles based on campus location and job function, family or title; and compare up to five role descriptors side by side.
What's next? IU HR will launch the new job framework in February. Additional training, educational opportunities and question-and-answer sessions will be available for staff and leaders before launch. Even though the new framework will not change anybody's job duties, staff are encouraged to visit the project website to familiarize themselves with the terminology used in the new job framework and how the framework is organized to help in career planning.
2 more 'Ask Aaron' webinars planned in October
Dr. Aaron Carroll, one of the leaders of Indiana University's COVID-19 Medical Response Team, will participate in "Ask Aaron" webinars at noon Oct. 21 and 28. It's an opportunity for students, staff and faculty to pose their questions about the pandemic to Carroll.
The live question-and-answer sessions address topics such as how to safely connect with others, self-care and keeping IU healthy during the flu season.
Distinguished Professors Symposia honor faculty's achievements
Indiana University will celebrate the appointment of 15 faculty members as distinguished professors during virtual symposia starting Oct. 21.
Distinguished professor is the highest academic title for IU's most outstanding and renowned scholars and researchers.
The Distinguished Professors Symposia will highlight their research, scholarship and creative accomplishments.
IU doctors to discuss vaccines in online event
Drs. Gregory Zimet and Darron Brown of the Indiana University School of Medicine will discuss the importance of vaccines during an online event from 11:30 a.m. to 1 p.m. Oct. 27.
They will talk about their experience with human papillomavirus vaccine – the development and clinical trial phase, the outreach needed for a controversial prevention, and a move toward global behavioral acceptance and compliance.
Indiana Health Commissioner Dr. Kristina Box will give opening remarks about the importance of herd immunity, vaccine rollout plans and the overall health benefits for the public.
Students, faculty and staff are invited to attend the free Zoom event. Register on the event page to receive the Zoom link.
Don't forget to get your flu shot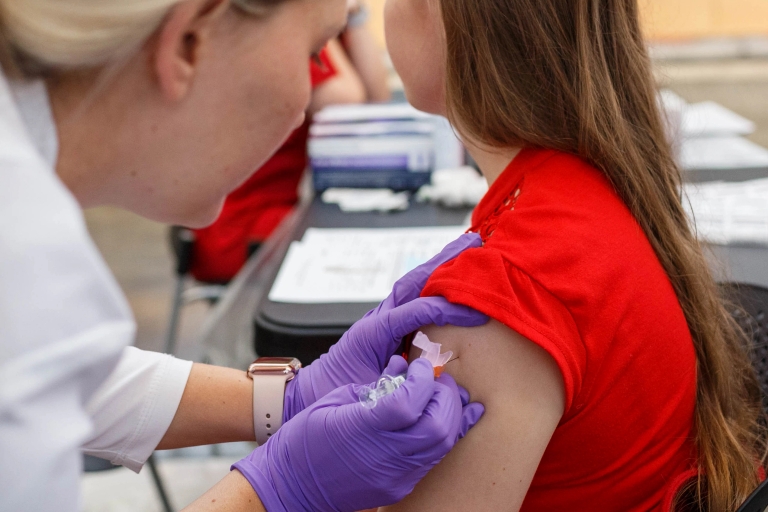 Indiana University staff, faculty and students who would like to get a flu vaccine at clinics on IU's campuses can do so by using the Student Health Center's online scheduler.
Staff, faculty and students whose work or class schedule requires them to be regularly present on campus will be required to get an annual flu vaccine during the fall 2020 semester.
Those who choose to receive a flu vaccine somewhere other than an IU flu clinic or campus health center will need to fill out the Flu Vaccine Reporting Form to let IU know you have received a vaccination. If you're requesting an exemption, use the exemption request form.
Video details Madam Walker book
Tyrone Freeman, assistant professor of philanthropic studies in the Lilly Family School of Philanthropy at IUPUI, has written a new book, "Madam C.J. Walker's Gospel of Giving."
Walker was a successful entrepreneur and philanthropist who was active in movements such as anti-lynching and women's suffrage.
Watch as Freeman discusses the book and Walker's model of philanthropy and giving.
Healthy IU webinars available to help manage stress
Healthy IU is offering the webinar series "Self-Regulating Stress 2.0: Coping During Difficult Times" to give staff, faculty and students ways to self-regulate daily stress.
Topics include preserving personal energy, managing zoom fatigue, understanding depression and practicing self-care.
Visit the webinar webpage to learn more or register.
Funding programs available for internal research, creative activity
After some temporary suspensions due to the COVID-19 pandemic, a number of internal funding programs for research and creative activities offered through the IU Office of the Vice President for Research, the IU Bloomington Office of the Vice Provost for Research and the IUPUI Office of the Vice Chancellor for Research have re-opened.
IU's research offices support a wide variety of programs to further the work of IU faculty, including programs for work in arts and humanities. For example, at IU Bloomington, faculty in humanities and humanistic social science areas may apply for the Toward an Open Monograph Ecosystem program. TOME supports the publication of open-access digital monographs; applicants must already have a peer-reviewed manuscript accepted by a participating American Association of University Professors press.
Other programs with upcoming or open deadlines include the EMPOWER program – Enhanced Mentoring Program with Opportunities for Ways to Excel in Research, which supports IUPUI faculty who are historically underrepresented and/or excluded populations in their discipline or area of scholarship; the Faculty Research Support Program, for new research projects that haven't been submitted for external funding but are targeted for submission to an agency; and the IU Presidential Arts and Humanities Program, supporting path-breaking scholarship, conferences, production costs or travel costs related to arts and humanities projects.
The Office of the Vice President for Research's website has complete information about internal funding programs offered by IU's research offices, including upcoming deadlines and application details.
Grant aids business incubation centers, entrepreneurship
Indiana University's Office of International Development received a $500,000 grant from the U.S. Embassy in Addis Ababa, Ethiopia, to implement a new program, the Partnership in Business Entrepreneurship and Leadership Transformation.
This will establish new business incubation centers and entrepreneurship curricula at Bahir Dar and Debre Markos universities in Ethiopia, eventually supporting a stronger innovation ecosystem across the country.