Flu shot clinics announced, forms available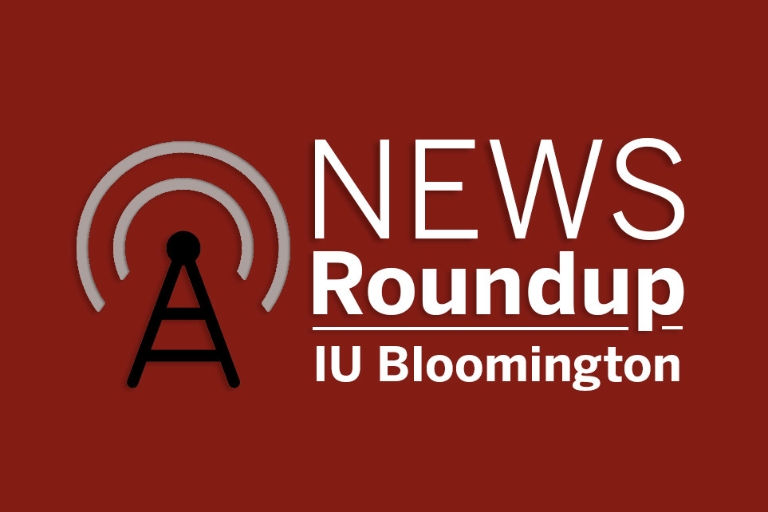 Indiana University staff, faculty and students whose work or class schedule requires them to be regularly present on campus will be required to get an annual flu vaccine during the fall 2020 semester.
If you'd like to receive a vaccine at a campus clinic, make an appointment through the Student Health Center's online scheduler. The following clinics will be offered on the IU Bloomington campus at Simon Skjodt Assembly Hall:
Oct. 9: 10 a.m. to 4 p.m.
Oct. 10: 9 a.m. to 3 p.m.
Oct. 17: 9 a.m. to 5 p.m.
Those who choose to receive a flu vaccine somewhere other than an IU flu clinic or campus health center will need to fill out the Flu Vaccine Reporting Form to let IU know you have received a vaccination. If you're requesting an exemption, use the exemption request form.
Lemuel Watson will speak to professional council
The Indiana University Bloomington Professional Council's Speaker Series will feature Lemuel W. Watson, associate vice president for diversity, equity and multicultural affairs, from 3 to 4 p.m. Oct. 21 via Zoom. Watson will speak about his office and various initiatives to further equity and inclusion throughout the university community.
As time allows, Watson and his team will answer questions. All are welcome to participate.
Questions should be submitted ahead of time to IUBPC@indiana.edu.
Educating for Environmental Change program honored
Educating for Environmental Change, an Environmental Resilience Institute-supported program to help Indiana educators teach climate change in the classroom, received Indiana's top environmental award. The Governor's Award for Environmental Excellence honors "extraordinary initiatives in protecting the environment."
Teachers in Indiana face multiple barriers when it comes to teaching about climate change in the classroom, including a lack of age-appropriate activities. Educating for Environmental Change assists as a collaboration between IU faculty, experienced K-12 educators, and the WonderLab Museum of Science, Health and Technology. Participating educators receive direct access to experts in the fields of climate change, education and science communication to sharpen their curriculum on climate and environmental science.
IU sociologist honored as one of '10 Scientists to Watch'
Anna Mueller, an associate professor in the IU Bloomington College of Arts and Sciences' Department of Sociology, has been honored by Science Magazine as one of this year's SN 10 Scientists to Watch.
Mueller was recognized for her research challenging longstanding ideas about suicide in teenagers. based upon her work with students and residents in a town where 16 former and current students committed suicide between 2005 and 2015. The research has been recognized as revealing underlying reasons for the rise in suicide rates among high school students, particularly overachieving girls without obvious mental health problems.
Mueller's long-term goal is to save lives by developing a "litmus test" to identify schools at risk of suicide clusters.
Kelley School grad programs highly ranked
Graduate business programs at Indiana University's Kelley School of Business continue to be ranked among the best in the country and the world, according to Quacquarelli Symonds, which recently published its 2021 Global MBA Rankings.
Kelley's Full-Time MBA Program remains in the top 20 among U.S. programs with a No. 19 ranking and a top 40 program worldwide (38th globally). These rankings came at a time when the number of accredited business programs continues to grow outside the United States, particularly in Asia.
Zoom security updates postponed
The Zoom at IU security update involving mandatory waiting rooms for all meetings, originally scheduled for Sept. 27, has been postponed to a later date due to technical concerns, University Information Technology Services said.
Release details and additional information will be shared when available. Check zoom.iu.edu for the latest updates.
To keep Zoom meetings secure, read about how to prevent Zoombombing using Zoom privacy and security features.
Learn about Bloomington Professional Council's election, survey results
The IU Bloomington Professional Council recently conducted elections for its council. It also conducted a survey among professional staff on the Bloomington campus regarding barriers, concerns and status during the COVID-19 pandemic.
Meet the new representatives to the Bloomington Professional Council and view the results of the survey.