Indiana University Bloomington Provost and Executive Vice President Lauren Robel has assembled a committee of faculty, staff and students to make recommendations about named spaces on campus.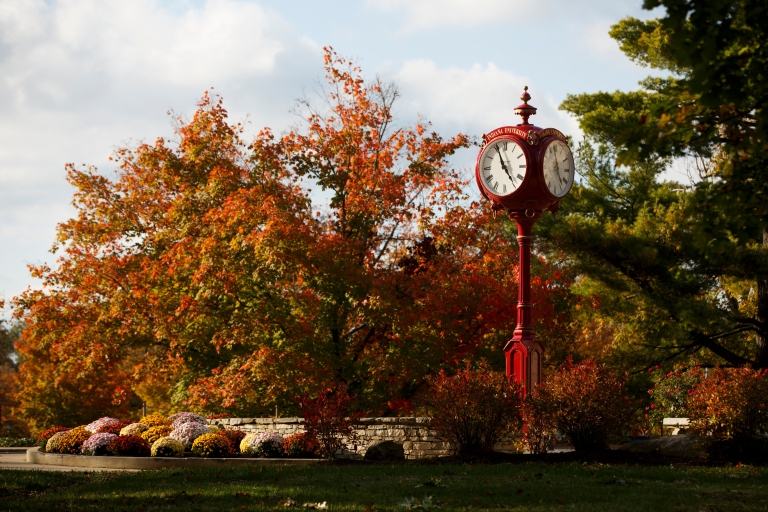 Part of IU's diversity and inclusion initiatives, the committee is co-chaired by Sarah Evans Barker, an IU alumna and a senior district judge with the U.S. District Court Southern District of Indiana, and John Nieto Phillips, IU Bloomington's vice provost for diversity, equity and inclusion and an associate professor in the College of Arts and Sciences' Department of History.
The committee was created in response to IU President Michael A. McRobbie's charge to each IU campus to review all of their named buildings or structures. Last week, the IU Board of Trustees approved McRobbie's recommendation to rename campus structures and spaces named for David Starr Jordan, who served as IU's president from 1885 to 1891 and as a professor of zoology from 1875 to 1885. Jordan was a prominent advocate for the eugenics movement – a discriminatory set of beliefs and practices purported to improve society and the genetics of the population through selective breeding.
"These are often complex and nuanced decisions, particularly when evaluating an individual's views and beliefs from a different era," Robel said. "This process will require thoughtful discussion and the committee's consideration of expertise, judgment and perspectives."
The committee's role is to identify whether any other buildings or spaces should be recommended for renaming. If approved for renaming, a separate process would guide the careful selection of new names.
IU Bloomington recently renamed the Intramural Center as the Bill Garrett Fieldhouse, after the first black basketball player to regularly play in the Big Ten conference. In 2016, the Student Building was renamed the Frances Morgan Swain Student Building in honor of the wife of IU's ninth president, who successfully lobbied IU's Trustees for a space devoted to female students on campus nearly two decades before women earned the right to vote.
Jennifer Piurek is director of communications and special projects for the Office of the Provost.