Dining, studying and socializing have changed for Indiana University Bloomington students during the COVID-19 pandemic and affected how spaces can be used.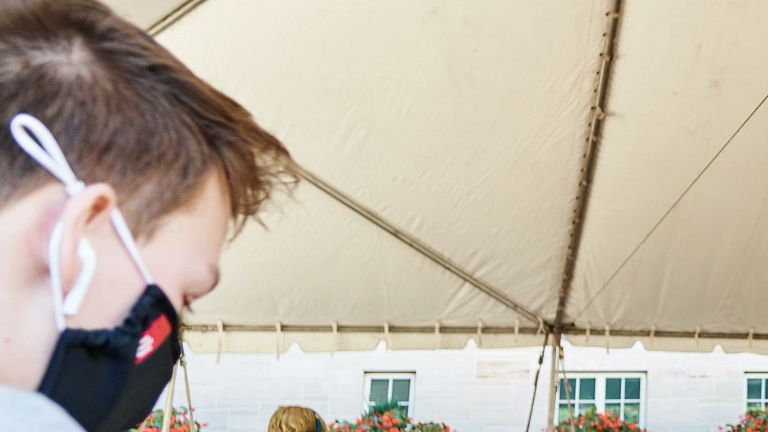 For example, dining halls permit only carryout, and entertainment has shifted to Open Air Venues.
However, a collaborative effort by several university partners has resulted in the creation of some outdoor spaces to benefit students. Six tented areas are being set up on campus, at:
Collins Living-Learning Center: 15 tables, 30 chairs, center of courtyard.
Goodbody Hall: 23 tables, 46 chairs, upper terrace.
Foster Quad: 30 tables, 60 chairs, parking lot behind building.
Wright Quad: 56 tables, 112 chairs, west of tennis court.
Wells Library: 14 tables, 28 chairs, south side of building.
Indiana Memorial Union: 15 tables, 30 chairs, south side of building.
"As students returned to campus, they used spaces designed for outdoor eating and small gatherings," University Events Executive Director Doug Booher said. "As the weather turns chillier and there's more rain, we want to create opportunities for students to have safer outdoor spaces to dine, study and socialize. We worked with our partners to identify places on campus to produce additional spaces for students."
University Events worked collaboratively with staff members from IU Dining, Residential Programs and Services and the IMU to procure the tents and determine the best places for them. The partners observed student patterns over several weeks to see where students were congregating, and they also considered proximity to dining pickup locations, Booher said.
"It continues to build out our campus exterior as places for students to eat, study and socialize, and make one of the country's most beautiful campuses even more helpful during a challenging time," Booher said.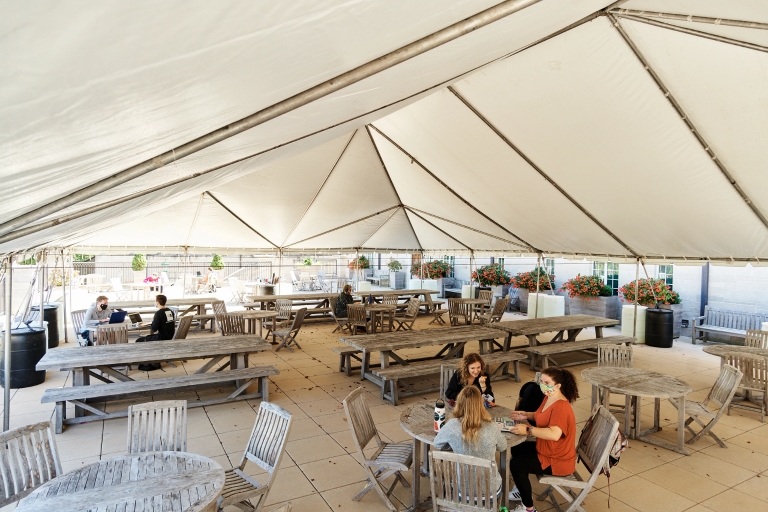 The tented areas, intended to be casual spaces that complement the Open Air Venues set up for entertainment, should be considered as options for staff, faculty and IU Dining patrons as well, Booher said.
"We are extremely grateful to Doug and the Events team for taking the lead on this and providing our students some space to enjoy great food from IU Dining," said Rahul Shrivastav, IU Dining's executive director.
The tented space at the IMU is the second created, following one outside the Tree Suites earlier this semester.
Tents have also been placed at Collins, Goodbody and Foster, while they are in the process of being set up at the other locations, Booher said.
The plan is to keep the tents up until Thanksgiving break, when classes shift entirely online and students go home, and put them back up when on-campus instruction resumes in February.
University Events also is working on providing some heated areas outdoors for students, Booher said.