What do 500 introductory-level informatics students, graduate students studying contemporary African American and African pop culture, and researchers developing an app for tourism in the Azores have in common? They are all studying at Indiana University Bloomington and working with the U.S. Department of State this semester.
This unusual set of collaborations is made possible by IU's participation in Diplomacy Lab. This public-private partnership enables the State Department to "course-source" research and innovation related to global policy challenges by harnessing the efforts of students and faculty experts at colleges and universities across the country. This fall, IU Bloomington was awarded a record six Diplomacy Lab projects addressing a wide array of global issues, including diversity in STEM fields, artificial intelligence and human rights, and the impact of dams in Southeast Asia.
In the four years that IU has participated, 30 courses across eight schools have been involved in Diplomacy Lab projects. Each year, an increasing number of courses in fields outside international studies or development are added to IU's roster, according to Michael Hamburger, professor of earth and atmospheric sciences in the IU Bloomington College of Arts and Sciences and IU Bloomington institutional coordinator for Diplomacy Lab.
He said that offering the opportunity to participate in Diplomacy Lab courses to a wide range of students is even more important now that traditional study abroad and other international experiences have been limited by the coronavirus outbreak.
"Diplomacy lab is a prime example of a truly international experience that students can have from virtually anywhere – whether they are in one of our lecture halls, or participating online from their dorm room or their parents' home," Hamburger said. "And it's not an imaginary interaction, but a project exploring a real-world problem with real-life diplomats and other global organizations working on international development."
It's this opportunity for students to gain real-world experience that drew Katie Siek, professor of informatics in the Luddy School of Informatics, Computing and Engineering, to apply for a Diplomacy Lab project in the spring. Her course, "Scientific Herstory: American Women's Contribution in STEM Fields," which she teaches alongside Luddy lecturers Chase McCoy and Logan Paul, is a new take on Informatics 101. The project is being conducted in consultation with the State Department's Bureau of Oceans and International Environmental and Scientific Affairs.
As part of their coursework, students are helping the State Department develop a social media campaign that highlights women and other underrepresented figures who have made their mark in the fields of science and technology throughout history. Students are working in groups to research the historical figures, design prototypes of social media posts, build wireframes for websites to display their research and designs, and visualize and analyze survey results about their posts using Google Data Studio.
Informatics 101 students have traditionally used the skills they've learned to build systems with real-world ties, but Siek said this required a fair amount of coordination between faculty and local nonprofits, organizations or other "clients." Working with State Department has been a great change of pace for Siek because the project was organized, the goals were clearly outlined, and the clout of the client has encouraged students to take their projects more seriously.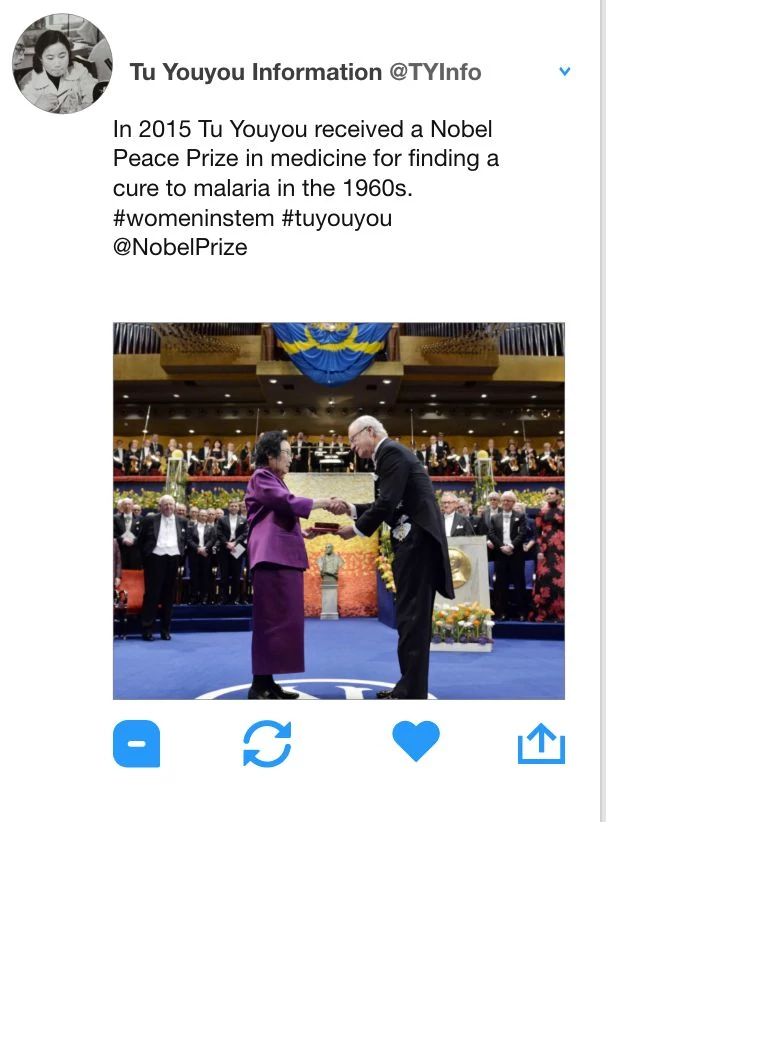 "One student in office hours this week let me know that they were feeling a little bit more pressure to fully understand all of the material they were learning in the labs because of their work with the State Department," Siek said. "Typically in the course, students learn a skill like HTML or Python and then move on, but with this project they have to continue to apply what they've learned to keep their websites updated."
Because there are 500 students and about 120 groups, the faculty will use a winter session course with a smaller enrollment to whittle down the projects and produce the final Diplomacy Lab report for their State Department clients. While students in the winter course will be communicating more directly with the diplomats and other State Department personnel, the instructors said that all 500 students will walk away from the course with a better understanding of diplomacy and the important role it plays in our national security.
"Informatics is all about applying technology to solve a problem, and that problem doesn't have to be directly related to programming or technology," Paul said. "It could be a social problem, a design problem, an environmental problem. Informatics is varied, and it is our hope for our students to find what interests them and use our courses and our degree to apply those skills to that interest."
Beyond learning more about diplomacy, McCoy said students in this course are also benefiting from this course project by learning more about diversity.
"As students design and develop technical solutions in the future, there will be an expectation that they consider diversity," McCoy said. "This project has given them an opportunity to see how important that is to this field from week one of their studies. And it's been amazing to see how much they have been taking the subject matter to heart."
The instructors agreed that this work has enhanced their courses and that they will encourage other faculty members to consider getting involved. Projects for the spring 2021 semester are now open for bids from IU Bloomington faculty. Faculty can apply online before the current cycle's deadline of Oct 30.
The Diplomacy Lab program is open to all IU Bloomington faculty members who are interested in engaging their classes in a collaborative project identified by the State Department. Project completion guidelines and more information about the application process are available on the IU Diplomacy Lab website.