2 flu vaccine clinics added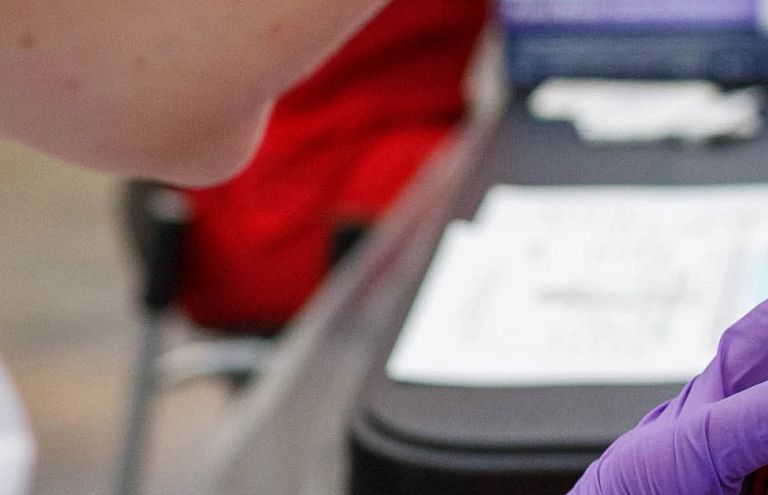 Indiana University has added two flu vaccine clinics on the Bloomington campus. They will be offered at Simon Skjodt Assembly Hall from 6 a.m. to noon Oct. 28 and 9 a.m. to 3 p.m. Oct. 31
Staff, faculty and students whose work or class schedule requires them to be regularly present on campus will be required to get an annual flu vaccine during the fall 2020 semester. To receive a vaccine at a campus clinic at no cost, make an appointment through the Student Health Center's online scheduler.
Those who choose to receive a flu vaccine somewhere other than an IU flu clinic or campus health center will need to fill out the Flu Vaccine Reporting Form to let IU know you have received a vaccination. If you're requesting an exemption, use the exemption request form.
Concerned about a student? Submit a Care Referral
If you are concerned about the safety or well-being of a student – if you notice sudden changes in appearance or performance, receive a concerning email or notice a student's excessive absences – submit a Care Referral.
The IU Care Team will follow up with the student to learn more about their circumstances and connect them with appropriate campus and community resources.
Care Referrals are not a violation of the Federal Educational Rights and Privacy Act.
UNICEF director to deliver O'Meara Lecture
The COVID-19 pandemic has exacerbated the learning crisis by disrupting the schooling of up to 1.6 billion children and young people worldwide. During her O'Meara Lecture, UNICEF Executive Director Henrietta H. Fore will outline how the organization is gathering partners under the Reimagine Education initiative to bridge gaps in connectivity and deploy new digital learning tools that can strengthen education systems around the world beyond the pandemic.
Established in 2011 in honor of IU's first vice president for international affairs, the Patrick O'Meara International Lecture series brings distinguished guests to the IU Bloomington campus to address timely international topics. Fore's talk, "Access to Learning for the World's Children: Reimagining Education for the Post-COVID World," will take place virtually from noon to 1:30 p.m. Oct. 23. Those interested in attending should register online.
Media School hosting free screening of Jackie Robinson movie
The Media School is hosting a free screening of the movie "42" at 7:30 p.m. Oct. 20 at the Starlite Drive-In Theatre. The event is open to students, staff, faculty and the public.
The movie, starring the late Chadwick Boseman, is a biographical film about Jackie Robinson, the first Black player in Major League Baseball.
Tickets are not required, and admission is first-come, first-served.
Listen to their words: The Flores Exhibits
The IU Arts and Humanities Council will partner with the IU Department of Theatre, Drama and Contemporary Dance to show a selection of videos of The Flores Exhibits at 4 p.m. EDT Oct. 21 on Facebook live.
The Flores Exhibits brings visibility to the sworn testimonies of migrant young adults and children who are held in immigration detention at the Mexico/U.S. border. The testimonies are read by advocates, artists, immigrants and lawyers in a series of videos.
Scholars and experts will converse in a panel discussion after the videos have been shown.
Gameday cutouts offered for fans at football games
Indiana football returns to Memorial Stadium this fall for four home games, the first against Penn State on Oct. 24. While fans will not physically be permitted in the stands due to restrictions stemming from the COVID-19 pandemic, Hoosier Nation can still support the team in the stadium with fan cutouts.
Several packages are available, including the ability to choose your cutout stadium location, home game prize drawings, the Kicks for Keeps Scoring Zone and the opportunity to have your cutout signed by head coach Tom Allen.
Proceeds from fan cutout sales go directly to Indiana University Athletics and the IU Varsity Club to support student athletes. Purchase a cutout and be part of the virtual crowd this fall.
Sit + stay.