The COVID-19 pandemic has created a never-ending list of challenges – to science, to education and to society in general. But new challenges are also opportunities to find new solutions and new ways to engage students in search of those answers.
At the School of Informatics and Computing at IUPUI, two initiatives are encouraging graduate students in human-computer interaction, health informatics and bioinformatics to bring their skills, experience and education to bear on some of the thorniest issues to arise from the coronavirus. The projects are aptly titled "The COVID Challenge."
Both challenges are aimed at international students.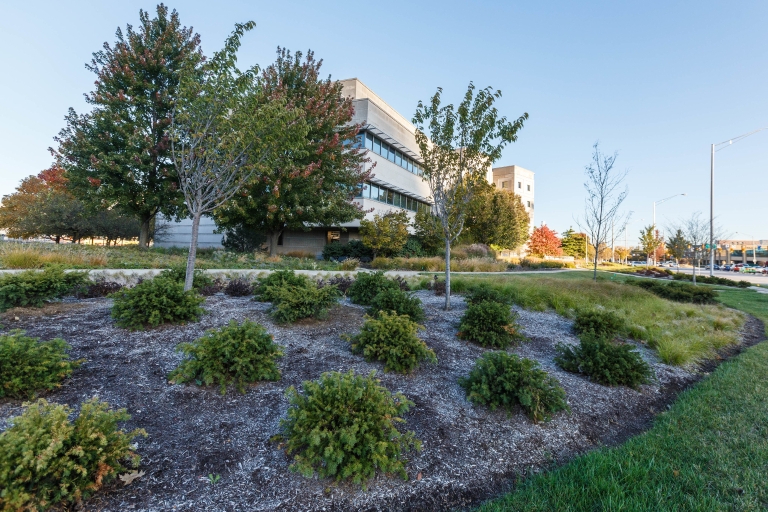 The first project, which ran over the summer, challenged graduate students in human-computer interaction to develop app-based solutions to "authentic problems related to their lives and university" during the pandemic.
The other project, which runs through this semester, challenges graduate students in health informatics and bioinformatics to apply existing knowledge of their country's health care systems to challenges related to disease prevention and quarantine.
All of the participants in the bioinformatics and health informatics challenge are students who have deferred enrollment, with the project launched in large part to help this group strengthen their connection with the school, its students and its faculty until they are able to travel to the U.S. – as well as ensure they will be able to "hit the ground running" upon their ultimate arrival on campus, said Gary Schwebach, a professor of practice in the School of Informatics and Computing, who leads the project.
"They want to be here, and we want them to be here, but there are functional reasons they can't be here right now," he said. "We came up with this competition since we want our students to succeed and want to be a part of their lives during this difficult time."
The deferments stem from travel restrictions at the start of the pandemic – as well as serious delays in the visa process and high cost of international flights – that impacted the ability of 80 IUPUI graduate students in bioinformatics and health informatics to travel to the U.S. Although the school offered the first semester online, Schwebach said, the group chose deferment since they regard the opportunity to live in the U.S. as an important part of the educational experience.
Of those 80 students, more than half are engaged in the challenge, he said, working remotely from their home countries of India, Pakistan and Nigeria. The students' efforts are happening in small groups, along with a graduate student mentor who is currently enrolled at the school. The competition was designed to occur in three phases, with winners for each phase.
"We've asked the teams to focus on conceptional solutions to challenges related to prevention and quarantine since they aren't technically students – they're pre-students – and we haven't yet trained them in skills such as programming," Schwebach said. "But nearly everyone is already a health professional in their home country, so they're familiar with their countries' existing health data and infrastructure and can use that knowledge to explore how health information can be used to improve policies related to the pandemic."
The winners of the first phase – focused on identifying a challenge related to COVID-19 – were selected Sept. 26:
First place: Padma Poojitha Alla, Priyadharshini Lingesan and Okiemute Omoru for "The Implementation of Preventive Measures for COVID-19 in India: Testing and Contact Tracing."
Second place: Ali Hassan, Yash Raj and Manleen Chhabra for "The Implementation of Quarantine Policies: Iran."
Third place: Barakha Jain and Pravani Shakkari for "The Implementation of Preventative Measures for COVID-19: India."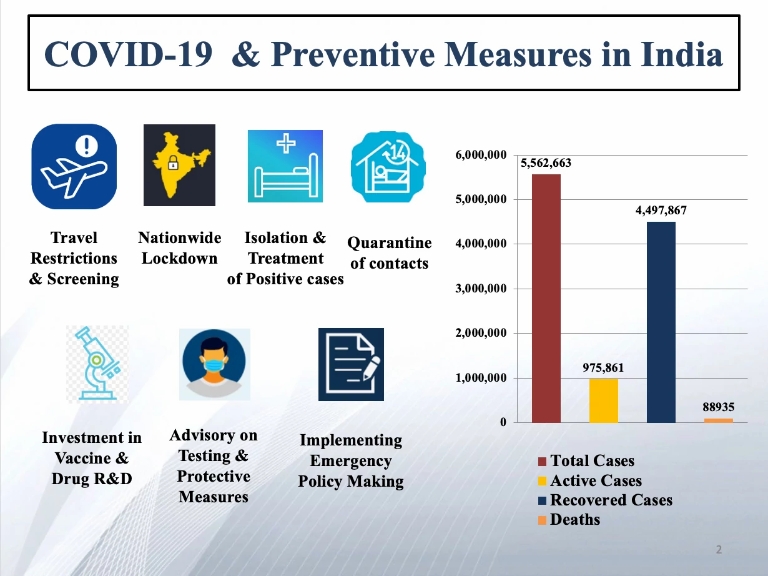 The other two phases – identifying a solution to the challenge based on existing health data or technology and verifying the feasibility of the solution – will complete near the end of October and November, respectively.
The HCI competition, which ran June 24 to July 31, was also developed to deepen students' connection with campus despite deferments or remote learning, as nearly all participants were also international students, said Sonny Kirkley, an adjunct assistant professor in the School of Informatics and Computing, who led that challenge. But their focus looked a bit closer to campus, concentrating on potential apps to address health and safety at IUPUI. Among the 18 participants, the competition's winners were:
First place: Vaishnavi Chityala and Akash Rode, for "Creative Protocol," an app that uses "gamification" methods to encourage hygiene and safety-related behaviors in one's daily routine, employing technologies such as location- and time-based tracking and "face mask recognition."
Second place: Akshay Sagane and Briana Whyte, for "Campus Health Buddy," an app to keep users safe and informed through features such as a safe route finder, a self-assessment portal, contact tracing, the ability to detect social distancing using low-energy Bluetooth technology and the ability to obtain information about coronavirus spread on campus through Radio Frequency Identification technology.
Third place: Neha K. Kulkarni, for "IU COVID-19 Symptom Check," an app to encourage health and safety on campus through crowdsourced wellness data from faculty, staff and students as well as a symptom checker that delivers guidance on whether the individual should go to class and informs professors and classmates of the results.
"Although actually building the apps was not part of the project, the challenge was an excellent learning experience, and we saw several great concepts," Kirkley said. "Our primary aim was to better prepare students for their programs, form social bonds with classmates and faculty, and provide a greater understanding of pandemic policies on campus."
The other challenge will also yield three sets of winners, who will be selected based on a PowerPoint presentation at the end of each round, Schwebach said.
"Everything about this project is designed as a learning experience," he said. "Rather than a 'term paper,' I want our students to start learning about communicating in real-world government, nonprofit or business environments."
The goal is to transport a part of the IUPUI experience to students abroad – and excite them for their ultimate arrival.
"My great hope is that we can look forward to celebrating with a face-to-face reception in January, and that they'll recognize some friendly faces in the room," he said.