ICYMI: What IU employees, students need to know about the flu vaccine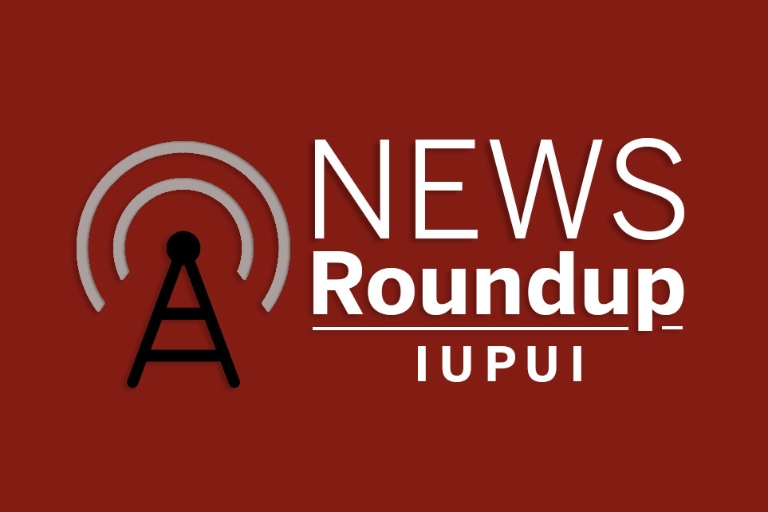 As part of IU's pandemic response, all staff, faculty and students whose work or class schedule requires them to be regularly present on campus will be required to get an annual flu vaccine during the fall 2020 semester.
If you choose to get a flu vaccine somewhere other than an IU flu clinic or campus health center, you will need to fill out the Flu Vaccine Reporting Form afterward to let IU know you have received a vaccination.
If you're requesting an exemption, use the exemption request form.
Read the full story in the IU Newsroom.
Nominations for IUPUI Top 100 now open
Nominations for the IUPUI Top 100 Students are now open and available online.
Eligible students are juniors and seniors seeking their first bachelor's degree from IUPUI with a minimum cumulative GPA of 3.2 who have completed 56 credit hours applicable to their degree program; 25 or more of those hours must have been completed at the Indianapolis campus as of the fall 2020 semester.
Successful candidates for this award will have experience and/or performance in three categories: scholastic achievement, collegiate and cocurricular activities, and service learning/volunteer activities.
December 2020 graduates are not eligible. A student can only receive this award twice, typically once as a junior and once as a senior.
The nomination deadline is Dec. 18. Students may also self-nominate.
For any questions, contact the IUPUI Office of Alumni Relations at top100@iupui.edu or 317-278-1720.
Presidential debate putdowns focus of The Conversation piece
Chris Lamb, chair of the Department of Journalism and Public Relations, wrote an article for The Conversation in preparation for this week's presidential debates titled "Don't underestimate the power of the putdown in a presidential debate."
IUPUI researchers developing COVID CV app
COVID-19 has affected everyone's daily life and disrupted work for most. IUPUI researchers Rachel Wheeler, Jane Williams, Aaron Ganci and Rajeev Raje are working on an app called COVID CV that reflects on the pandemic's effects on those working in academia.
Read more about the development and reasoning in a story on the Research Impact page.
Someone in their corner
Debra Litzelman, a senior research scientist in the Regenstrief Institute and D. Craig Brater Professor of Global Health Education in the IU School of Medicine, is managing the CARE Plus program, which helps connect pregnant women and young mothers who are struggling with substance issues find the support they need.
You can learn more about the CARE Plus program in a story on the IU's Responding to the Addictions Crisis Grand Challenge website titled "Young mothers find support in community health workers."
Register for the Midwest Climate Summit
Registration is open for the first part of the Midwest Climate Summit, a two-part conference in fall 2020 and spring 2021 intended to build partnerships, expand engagement and focus efforts for accelerating climate action in the Midwest.
The first part of this free virtual series of events – the Think Tank – will kick off from 11 a.m. to 1:30 p.m. Oct. 2. It will feature a keynote from Robert Bullard, an internationally renowned, award-winning environmental researcher, scholar and author, as well as a set of 13-minute TED-style talks.
Four additional sessions will take place Oct. 9, Oct. 23, Nov. 6 and Nov. 20, each also featuring a keynote address, with workshops focused on climate action, science and research, teaching and education, and outreach and engagement. Gabriel Filippelli, director of the Center for Urban Health and professor of earth science in the School of Science at IUPUI, will serve as a moderator for the Oct. 9 session.
More than 20 organizations are partnering to plan and host the Midwest Climate Summit, including IU Bloomington and IUPUI.
Scholars Book Fair coming virtually to campus
Remember the excitement of the school book fair? Circling your favorites in the flyer, counting out your change for shopping, coming home with books and cool erasers … those were the days.
Now faculty can relive the fun at the virtual Scholars Book Fair from 11 a.m. to 2 p.m. Oct. 7 on Zoom. Registration is required.
Faculty are encouraged to drop in at the virtual fair to meet with experts representing affordable content options that can make course materials more accessible and affordable to all students, including:
Digital teaching repositories.
IU eTexts and digital learning tools.
IU Press resources.
Library resources: reading lists, research guides, archives and collections.
Open Educational Resources, or OERs.
Pressbooks and their interactive content.
Video streaming services.
Virtual reality and 3D printing.
Second annual fun run and walk planned for November
The Department of Family Medicine in the IU School of Medicine is hosting its second annual Medical Miles Fun Run and Walk in November. The event will take place from 9 to 11 a.m. Saturday, Nov. 14, at the Indianapolis Canal Walk. It will start and end on the north end of the canal at the IU School of Medicine Health Information and Translational Sciences (HITS) building, 410 W. 10th St.
Registration is now open, and sponsorship options are available.