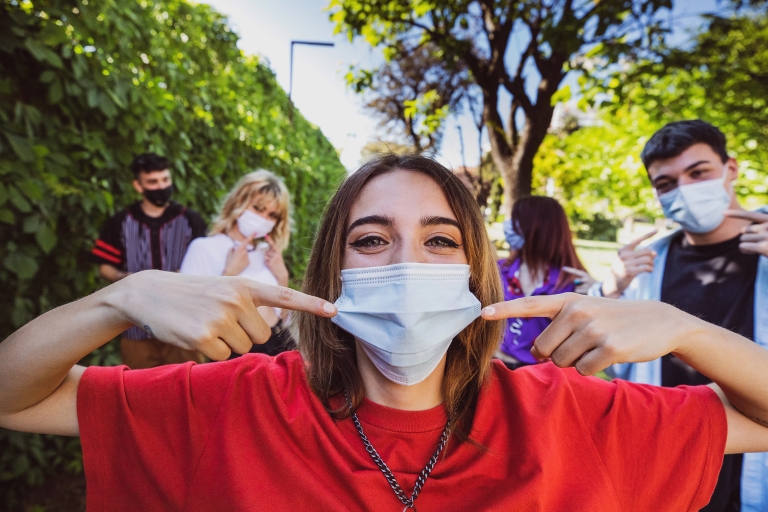 Editor's note: This story was updated to reflect the change in definition of a close contact by the CDC.
As the seasons shift, the temperature drops and the days get shorter. Outdoor activities are harder to come by as the cool air and decreased sunlight cause people to drift indoors.
That's an expected part of the calendar this time of the year for most of us, but it could be more problematic now because of the COVID-19 pandemic.
The CDC says that wearing masks, keeping 6 feet of space between people and being outdoors all reduce the risk of getting and spreading COVID-19. Outdoor activities are safer because of better ventilation and an increased ability to keep distance from others. The virus spreads more easily indoors, which makes health officials nervous about the chillier weather and holidays that cause people to frequently congregate inside.
An option some people could consider is creating a "pandemic pod" with family and/or friends. A pandemic pod is a small group of people or families who limit their non-physically distanced social interactions to each other. These self-contained networks allow for socializing and gathering together with other people who collectively follow a set of health and safety measures.
For anyone considering a pod, there are questions to ask among the group such as:
Does and will everyone wear masks diligently?
Are other gatherings outside of the pod allowed?
Is everyone maintaining physical distancing and mask-wearing when at work or running errands?
Is anyone more likely to be exposed because of their work situation?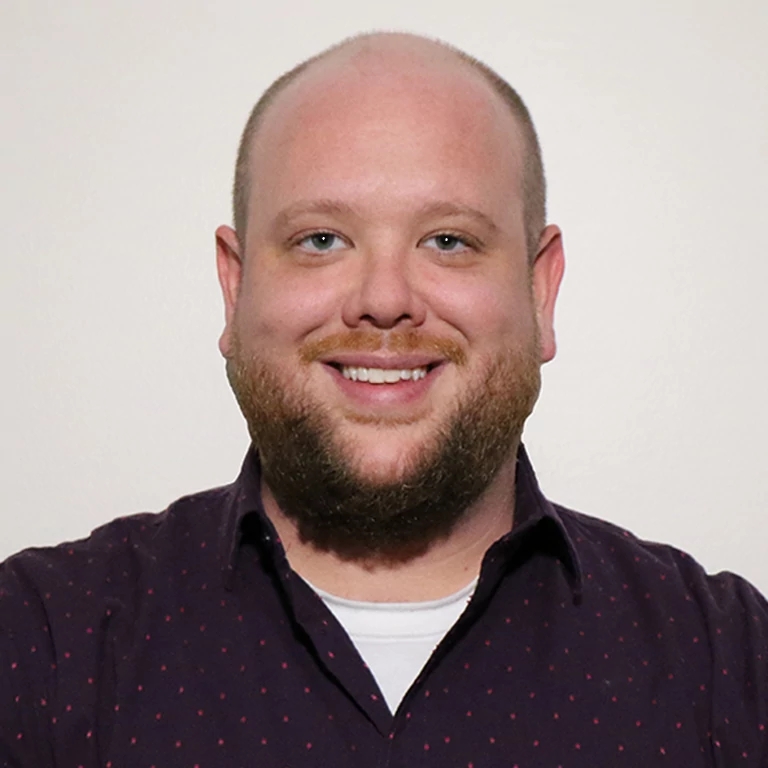 "The pod you establish should have agreed-upon standards and practices among the small group," said Graham McKeen, assistant university director of public and environmental health for IU Environmental Health and Safety. "Make sure in advance that the group is on the same page with health and safety measures and behaviors."
Cory Rutz, director of foundation relations in the Office of the Vice President for Research, his wife and their two young children are part of a pandemic pod within their neighborhood. The Rutzes and four other families with young children banded together at the start of the pandemic and have had outdoor movie nights, a block party, birthday parties and campouts.
The families decided one of the main rules of their pod was that the kids would stay out of everyone else's homes. Though the outdoor opportunities might be more difficult to come by, Rutz doesn't think it will affect their pod too much.
"We definitely won't have all the same advantages that we had over the summer," he said. "But we have created stronger relationships with our neighbors that are going to persist over the winter and beyond. I would guess that we'll spend more time together even outside in the cold."
When most people looked to limit and restrict social interactions, the open communication and agreement about safety measures helped the families create their own bubble. It was a helpful respite during a stressful time.
"It really helped us all keep our sanity," Rutz said. "In the midst of the pandemic, it created an environment for us and our kids that didn't feel restrictive or boring, even though we rarely left our street."
Kids have returned to school, and public restrictions have been reduced, which have caused the pod to lose some of the insulation it previously had. But throughout the existence of the pod, Rutz said, a lot of trust and reevaluation have been required between the families.
"Every family is different, and you have to be able to not only get along, but also work through moments when you are not getting along or disagree," he said. "Sometimes, you have to just hope that everyone was making decisions that were keeping them safe and healthy, without demanding they tell you how they deal with everything.
"There are definitely tradeoffs in terms of safety, but you do your best to ensure everyone is following the same general safety practices, agree on how interactions work in the neighborhood and determine your limits."
Because the virus allows for individuals to be infected and transmit it without exhibiting symptoms, a pod is not an invitation to completely disregard health guidelines and recommendations. McKeen said it's important to be mindful about close contact, which is a total of 15 minutes over a 24 hour period, regardless of the use of a face mask. While the situation might be hard for kids at times, adults should take responsibility and set an example of maintaining physical distancing while monitoring the duration of possible exposure.
"It's critical to attempt to meet that criterion for a close contact," McKeen said.
Different variations of pods or "bubbles" have arisen as a result of the pandemic. Professional sports organizations like the NBA, NHL and WNBA created highly restricted campuses with safety protocols to finish their seasons. Neighborhood pods with families of school-age children have hired tutors to assist their kids with remote learning. Some families have created pods with grandparents or other family members for child care or socialization.
Individuals should evaluate their comfort level with different circumstances while respecting health and safety practices to create a pod that suits them. Rutz's neighborhood pandemic pod evolved over a couple of weeks as the families navigated the uncertainty of the situation.
Rutz said that clear communication is important for anyone considering creating a pod, and that it's a constant struggle.
"We had a lot of confusion about whether it was a good idea for our kids to play together or us to get near each other, and it required a lot of honesty and understanding and willingness to make adjustments," he said. "There were times when we didn't know what to do, and there was occasional friction, and I think that's got to be expected."
In the unfortunate case of someone within a pod contracting COVID-19, the limited exposure to a small number of people should make it easier to contain and respond appropriately compared to an individual who has not practiced physical distancing or worn masks when around others.
"Pods are of course not impervious from communicable disease, but they can reduce your risk if everyone in it practices those healthful behaviors," McKeen said. "The smaller the group, the better."