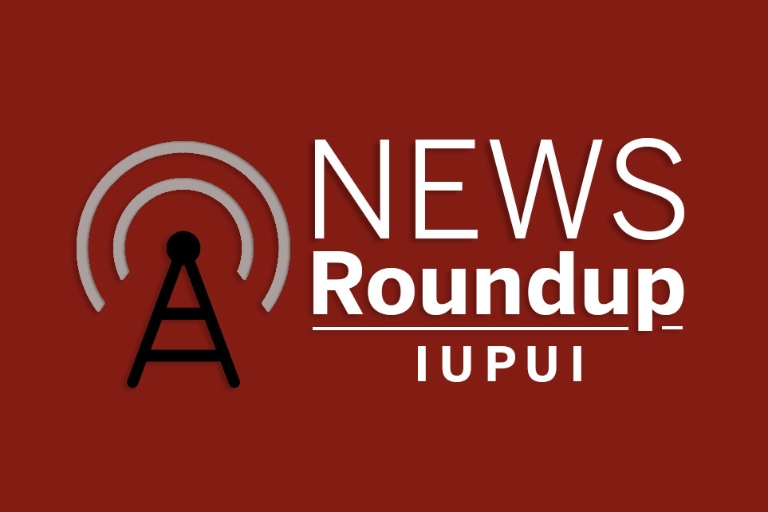 Reminder: Time to get your flu shot
Indiana University staff, faculty and students whose work or class schedule requires them to be regularly present on campus will be required to get an annual flu vaccine during the fall 2020 semester.
To receive a vaccine at a campus clinic at no cost, make an appointment through the Student Health Center's online scheduler.
Those who choose to receive a flu vaccine somewhere other than an IU flu clinic or campus health center will need to fill out the Flu Vaccine Reporting Form to let IU know you have received a vaccination. If you're requesting an exemption, use the exemption request form.
Note: Due to weather, Thursday, Oct. 15's flu vaccine clinic has been moved from Fesler Hall courtyard to the Campus Center TV lounge.
Helpful resources for self-regulating stress
Healthy IU's Work + Life webinar series has a variety of resources online to help self-regulate daily stress. They have archived or are holding webinars on the following topics:
Practicing self-care.
Preserving your personal energy.
Zoom fatigue.
Holiday survival guide (live webinar; registration is required).
Understanding depression.
Healthy relationships: Unlocking the keys to effective communication.
Mental well-being series: Self-regulating stress.
Office of Academic Affairs hosting town hall
The Office of Academic Affairs is hosting its next virtual town hall meeting from 11 a.m. to noon Oct. 22. The event will feature Vice Chancellor Eric Weldy discussing teaching strategies for before and after the November election, as well as associate vice chancellors Michele Hansen and Jay Gladden discussing students' needs as revealed by a recent survey.
Register for the meeting and submit a question on the Faculty Town Hall webpage.
IU School of Medicine announces new cancer center director and $15 million gift
The IU School of Medicine has announced the hiring of a world-recognized medical oncologist and multiple myeloma researcher to lead the IU Melvin and Bren Simon Comprehensive Cancer Center, bolstered by a $15 million fund established by the Walther Cancer Foundation to support him in this role.
Kelvin Lee has been named the new IU Simon Comprehensive Cancer Center director. In addition, Lee will hold the title of H.H. Gregg Professor of Oncology as well as senior associate dean of cancer research at the IU School of Medicine.
Read the full release on the School of Medicine's website.