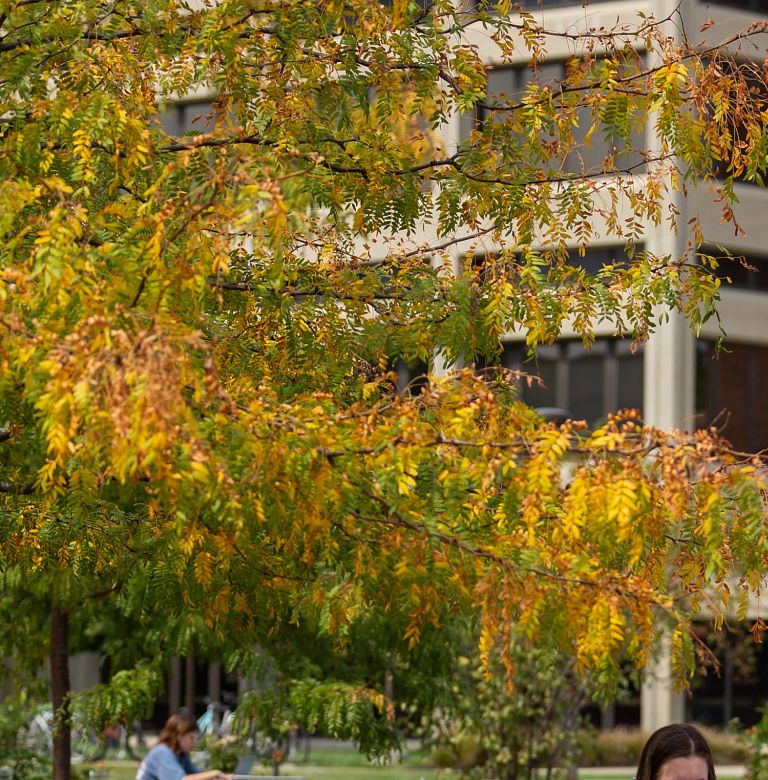 As we pass the halfway point of the semester, here are some of the frequently asked questions – and answers – from the October town hall meeting with IUPUI Chancellor Nasser H. Paydar:
Question: When the fall 2020 semester moves to online course delivery in November, will staff continue to work from home for their health and safety through the spring semester?
Answer: As we look to the spring semester, we anticipate that staff members who can perform their job functions remotely will continue to do so.
We continue to remain flexible in the interest of promoting the health and safety of our campus community.
Q: Does the pre-Thanksgiving opt-in COVID-19 testing include spouses or partners covered under an IU insurance plan, or are only faculty, staff and students eligible?
A: The pre-Thanksgiving opt-in COVID-19 testing is limited to IUPUI faculty, staff and students and does not extend to spouses or partners.
Q: Regarding the current teaching format, what percentage of courses have an in-person component?
A: Currently, 11 percent of courses are 100 percent in person, and 23 percent are a hybrid of on-campus and online learning. This fall, 71.5 percent of IUPUI students are taking at least one course in person.
Q: Once we shift to online course delivery after Thanksgiving through early February, will the parking garages be opened for staff who have an NC or EM pass?
A: After Thanksgiving, EM permit holders at IUPUI will be allowed to park in student garages, and NC permit holders will be allowed to park in EM surface lots, similar to the change in access that took place over the summer.
Q: If I have suggestions about camera placement or lighting that I think needs adjustment to improve safety and security on campus, whom do I contact?
A: Campus leaders welcome suggestions from members of the campus community on camera placement, lighting and other security, especially since faculty, staff and students have a firsthand view of their spaces throughout the day. Please feel free to reach out to IUPD-IUPUI Chief Doug Johnson, johnsodo@indiana.edu; Vice Chancellor for Finance and Administration Camy Broeker, cbroeker@iupui.edu; or your regular contact in Campus Facility Services to share your recommendations.
Q: After Thanksgiving when courses shift to remote delivery, will I be able to access the building where I work?
A: After Thanksgiving, building access will be limited to card or key access. Those who require access to continue their teaching, research or other job functions will be able use their CrimsonCard or key to enter their buildings. The situation between Thanksgiving and early February will be much as it was in July.
Flu shots
Q: Is an appointment needed for the on-campus drive-thru flu vaccination clinics?
A: Yes, appointments are required for all on-campus flu vaccination clinics.
Q: Can I get a flu vaccination at the same time as I am participating in weekly mitigation testing?
A: If you schedule your weekly mitigation testing for a time slot on Friday, you will also be able to get a flu vaccine at the same time. In addition to this opportunity, IUPUI will be offering flu shots at clinics at other times of the week. You can schedule your flu vaccine through the Student Health Center's online scheduler. Because the supply of on-campus flu vaccinations is limited, please consider obtaining your flu vaccination through your health care provider or a local pharmacy.
Q: If I have special requirements regarding my flu vaccine, what should I do?
A: For special requirements related to flu vaccinations, please contact IUPUI Campus Health at 317-274-8214.
Q: Do we need to provide our health insurance information for the flu shots?
A: Yes, you will be asked for your health insurance information when you schedule an appointment for your flu vaccine.
Q: Are staff who are working remotely for 100 percent of the time required to get a flu shot?
A: No, but we do recommend that all members of the IU community receive a flu vaccine to keep everyone as safe as possible.