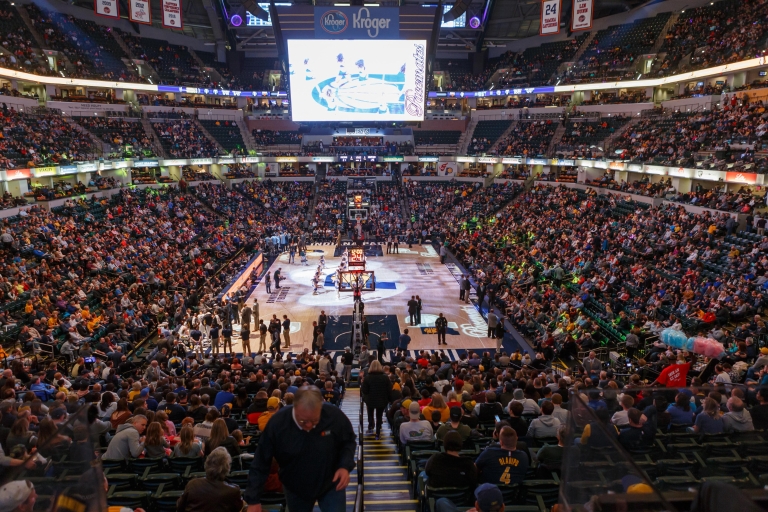 Since March, the COVID-19 pandemic has forced many sporting venues and event spaces to sit empty or operate with a limited capacity of fans. Like so many other industries, this one has been hit hard and is struggling to navigate an uncertain future.
In Indiana, live sports at all levels, from large-scale professional games to youth tournaments and outdoor mass-participation events, are critical to the tourism and hospitality sectors. In fact, sports generate approximately $3.4 billion annually to Central Indiana's local economy, according to Brian Krohn, chair of IUPUI's Department of Tourism, Event and Sports Management in the School of Health and Human Sciences.
The situation is being analyzed by Mona Mirehie, an assistant professor in the Department of Tourism, Event and Sport Management and a researcher at the IUPUI Events and Tourism Institute.
"We have talked to 15-plus Indiana-based tourism and sports organizations about how they have navigated the pandemic and how it has impacted their operations," Mirehie said. "Our aim is to identify challenges and concerns, as well as tools to inform successful post-pandemic recovery."
The focus has been on mitigating the adverse effects of the pandemic and making efforts to ensure resiliency of the state's sport tourism industry.
"Interviews with administrations from the state's leading sport and tourism organizations revealed a collective current focus on the health and safety of the public, their employees and their businesses, as well as a high level of empathy and care for their communities' mental, social and financial well-being during this time," Mirehie said.
The pandemic has brought events to a near standstill, and the industry feels it. But as challenging as the situation has been for the sport and tourism businesses with reduced live attendance or canceled events, insights from the study reveal that Indiana has held together better than other destinations.
"My counterparts in other major cities have cut 75 percent or more of their staffs, but we've kept most of ours," said Leonard Hoops, president and CEO of Visit Indy, in his interview for the study. "The biggest challenge is how you keep the team together so that when we get this vaccine, we're not starting from scratch.
"We're pretty much 90 percent of who we were when we went into this, but how do we keep it together and be ready for the ramp-up? It has been a big challenge."
Event venues are discovering ways to accommodate live audiences in a safe and enjoyable – albeit limited – capacity. The public has witnessed this through movie nights at Victory Field, changes in the Indianapolis Motor Speedway's audience and broadcasts, Indianapolis Colts attendance limitations, virtual e-racing events, youth-sports tournament limitations, and more.
"We are seeing some light at the end of this COVID-19 tunnel," said Amanda Cecil, a professor in the Department of Tourism, Event and Sport Management and director of the Events and Tourism Institute. "Sports and tourism will return. The experience will look different soon, but humans crave interaction and need social networks."
The study is important because it captures a snapshot of the last six months, she said.
"We are optimistic that the next six months will show significant indicators of tourism recovery in all verticals, including sports," Cecil said.
Mirehie shared a common theme of hope and improvement among stakeholders. She said tourism and event leaders plan to come back stronger, with higher standards of cleaning, enhanced technology and operations, better organizational communications, and an overall improved organization culture derived from experiencing the pandemic together.
For now, sport and tourism organizations will continue to navigate the murky, ever-changing situation of the pandemic and hope to open their doors to full capacity again soon.
The show will go on … eventually.