Satire in presidential campaign ads focus of The Conversation piece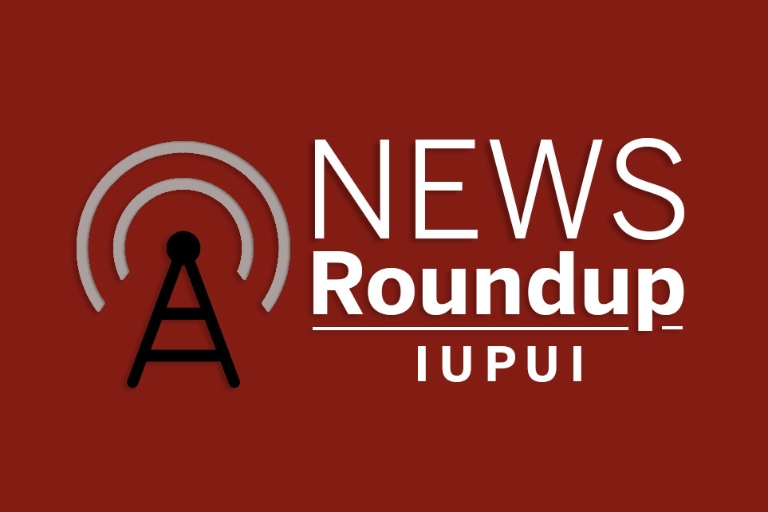 Chris Lamb, chair of the Department of Journalism and Public Relations, wrote an article for The Conversation commenting on the power of satire in the presidential race titled "Lincoln Project's anti-Trump ads show power of biting satire."
1 more 'Ask Aaron' webinar planned in October
Dr. Aaron Carroll, one of the leaders of Indiana University's COVID-19 Medical Response Team, will participate in "Ask Aaron" webinars at noon Oct. 28. It's an opportunity for students, staff and faculty to pose their questions about the pandemic to Carroll.
The live Q&A sessions address topics such as how to safely connect with others, self-care and keeping IU healthy during the flu season. Recordings are posted on broadcast.iu.edu.
Don't forget to get your flu shot
Staff, faculty and students who would like to get a flu vaccine at clinics on IU's campuses can do so by using the Student Health Center's online scheduler.
Those whose work or class schedule requires them to be regularly present on campus are required to get an annual flu vaccine during the fall 2020 semester.
If you choose to get your flu vaccine somewhere other than an IU flu clinic or campus health center, you will need to fill out the Flu Vaccine Reporting Form to let IU know you have received a vaccination. If you're requesting an exemption, use the exemption request form.
Nominations open for campus awards
The Office of Academic Affairs has opened nominations for five prestigious campus awards:
Awards for Excellence in Distinct Areas
Awards for Service
Awards for Research
Additional details, including guidelines, lists of previous recipients and links for online nominations are available on the Academic Affairs website.
Cape of Wonders virtual event
Peter Schubert, the 2020 Bantz-Petronio Translating Research Into Practice awardee, is hosting an inaugural brainstorming session to develop innovative ways to use clothing to power electronic devices and much more from 5:30 to 7:30 p.m. Oct. 29 on Zoom. This is a multidisciplinary, campuswide project that is open for faculty, students and staff to share their creativity in this fun, engaging and interactive event.
Registration is required for the event.
Faculty member elected to National Academy of Medicine
Dr D. Wade Clapp, chair of the Department of Pediatrics in the IU School of Medicine, has been elected to the National Academy of Medicine.
Election to the academy is considered one of the highest honors in the fields of health and medicine and recognizes individuals who have demonstrated outstanding professional achievement and commitment to service.
Read the School of Medicine's full release for more information about this accomplishment.