INDIANAPOLIS – Three new exhibitions, focused on connectivity and the moment we live in, will be unveiled Nov. 4 in the Galleries at the Herron School of Art and Design at IUPUI.
From a survey of graphic arts by one of the industry's leading practitioners, David Plunkert, to photographs by Elizabeth M. Claffey and Rania Matar exploring identity and generational relationships to the work of recent MFA graduates, the three exhibitions offer visitors a unique form of relevancy.
A virtual reception with the exhibiting artists will take place on Zoom from 6:30 to 8 p.m. Nov. 12. To participate, register in advance online or watch the livestream at facebook.com/HerronGalleries.
'David Plunkert – The Visual Communi-gator'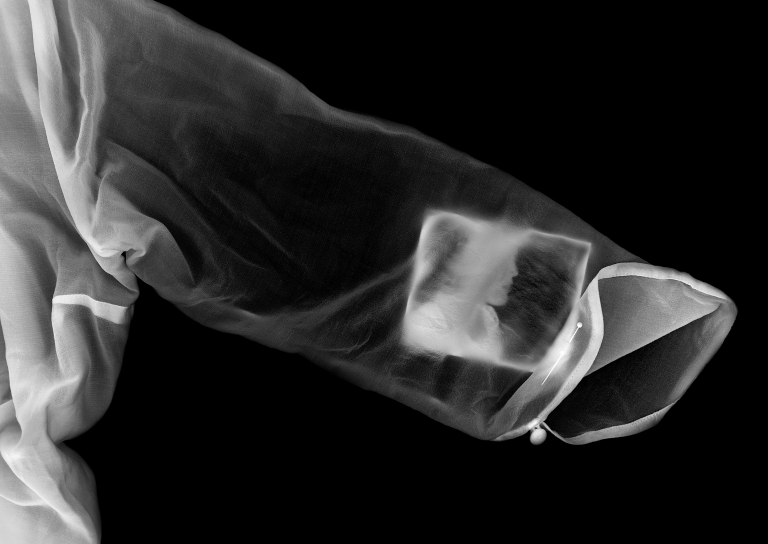 "The Visual Communi-gator" showcases nearly 100 editorial illustrations and design projects by David Plunkert, half of the dynamic duo behind Baltimore's award-winning studio Spur Design. The exhibition is Herron's first in a new ongoing series focusing on today's best illustrators and graphic designers and responding to the increasing number of students enrolled in Herron's drawing and illustration and visual communication design programs.
"David Plunkert was an easy choice when it came to deciding who we would like to feature in this inaugural exhibition series because his work is fresh, clever and always a reflection of the moment," said Joseph Mella, director and curator of the Herron Galleries. "Plunkert's work is distinct from the stream of visual chaos that surrounds us in that it both pleases our eyes in surprising ways and challenges our intellect. I dare say that visitors should expect to experience a visual master class in graphic design and illustration."
Plunkert's exemplary work is timely and timeless – and utterly captivating. Some of his most emblematic pieces will be on display at Herron, including an iconic cover for The New Yorker, a set of commemorative postage stamps highlighting STEM education, illustrations from the 200th-anniversary edition of Mary Shelley's "Frankenstein" and an animated music video for They Might Be Giants.
"David Plunkert – The Visual Communi-gator" will remain on view in the Basile Gallery until March 13.
'A Tacit Inheritance: Elizabeth M. Claffey and Rania Matar'
Photography, in the hands of informed artists such as Elizabeth M. Claffey and Rania Matar, can go a long way in exploring issues of identity – who we are, where we come from and where we might go. Featuring two distinct bodies of work, "A Tacit Inheritance" reveals the significance of how our past lives and present relationships are nurtured and advanced, to a great degree, by women.
"Matrilinear," a series of almost ghostly images by Claffey, an assistant professor of photography at Indiana University, explores family folklore, ritual and mnemonic artifacts passed down over generations. Matar's "Unspoken Conversations" portraits, on the other hand, examine two phases of womanhood – adolescence and middle age – through a cross-cultural pairing of American and Lebanese mothers and daughters.
Both photographic series, in a way, instill a shared generational history that rejects notions of patriarchal heritage and power so central to much of human history.
"A Tacit Inheritance," supported in part by the Aurora PhotoCenter, will remain on view in the Marsh Gallery until Jan. 10.
Graduate Thesis Exhibition
The Graduate Thesis Exhibition presents the multidisciplinary works of six emerging visual artists from the school's Master of Fine Arts 2020 graduating class, representing the culmination of their two-year academic experience. Participating artists are Kennedy Conner, Frank Mullen, Adam Rathbun, Hailey Shick, Sarah Strong and Denise Rolland Troyer. The exhibition runs until Jan. 16 in the Berkshire, Reese and Paul Galleries and includes ceramics, natural materials, handmade paper, found objects, photography, allegorical fiction and sculpture.
Visitor information
Herron's exhibitions in Eskenazi Hall, 735 W. New York St., are free of charge and open to the public from noon to 5 p.m. Tuesday through Saturday, with the exception of the online instruction period from Nov. 21 to Feb. 8, when Eskenazi Hall will be closed to the public.
Gallery operations are subject to change due to the COVID-19 pandemic. Visit HerronGalleries.org or call 317-278-9410 for more up-to-date information on health and safety protocols, exhibitions, virtual tours, gallery hours, and parking.
About the Herron Galleries
Since 2005, the Galleries at the Herron School of Art and Design have served as a vibrant site of exploration, participation and learning. Herron's galleries continue to be an innovative educational forum for diverse audiences by providing direct and meaningful encounters with art and artists through a wide range of curatorial projects and public programming.